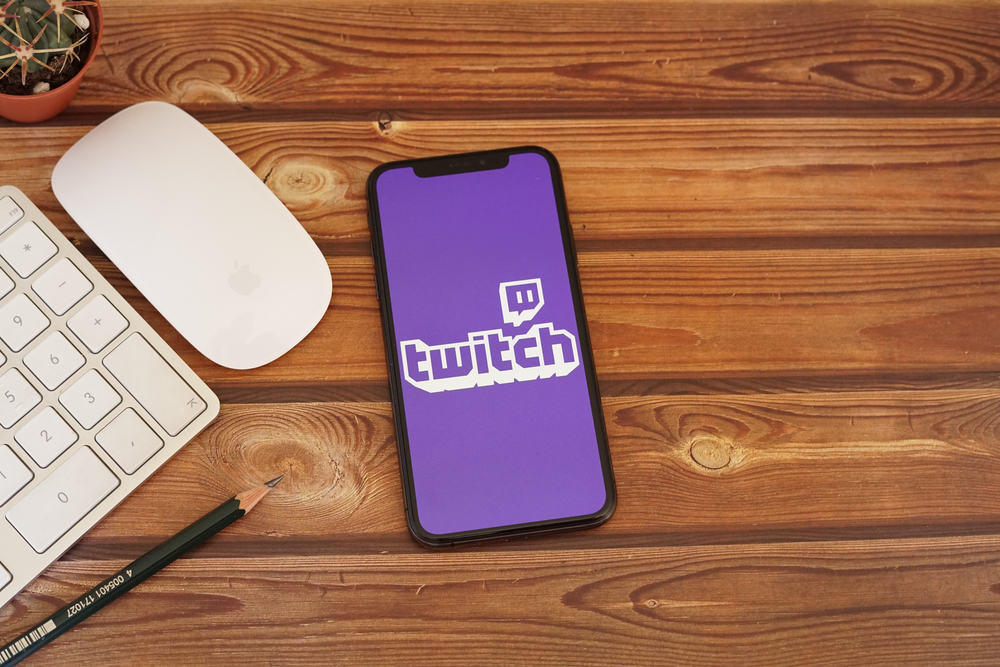 A Twitch sub refers to signing up to a Twitch partner or affiliate's channel by paying a monthly charge to support and encourage them to continue making content and to receive exclusive perks.
Subs are one of the main income generators for Twitch streamers. Others include ads, collaborations, selling merchandise, and affiliate marketing.
If you're new to Twitch, knowing how much a sub costs can help you decide which of your favorite streamers to support.
The cost of a Twitch sub depends on its tier (1, 2, or 3). The minimum monthly cost of a tier 1 subscription is $4.99. Tier 2 and 3 monthly subscriptions cost a minimum of $9.99 and $24.99, respectively. Tier 2 and 3 subscriptions offer additional exclusive features like more emotes, a badge flair, multi-month subscriptions, and exclusive events curated by the streamer and others.
Read on to learn more about Twitch subs, how much they cost, and their benefits to streamers and users.
Overview of Twitch Sub
A Twitch sub is an excellent way to support your favorite streamer and encourage them to keep making content.
As noted above, the cost of a Twitch sub depends on the tier. While most exclusive perks are available to all subscription tiers, tier 2 and 3 subscribers get additional emotes.
A streamer also chooses other perks to award to higher-tier subscribers. You can review a streamer's additional perks for subscribers on the Twitch "About Me" page on their profiles.
Twitch subs can be monthly, quarterly, or bi-annual. The subscription auto-renews on the same day every month. For example, if you subscribed to a channel on 11th May, the subscription will auto-renew on the same day the following month.
The same case applies to quarterly and bi-annual subscriptions. Twitch subs are flexible in that you can downgrade or upgrade a tier or cancel anytime.
It's vital to note that a Twitch sub and a Twitch follow differ. As we've established, a sub is making a recurring payment to receive exclusive perks and to support the channel.
Following a channel, on the other hand, is adding the channel to your follow list so it appears on the display page of your Twitch account. Unlike Twitch subs, following a channel on Twitch is free.
Let's discuss the benefits of subscribing to a channel and the steps to subscribe to a channel on Twitch.
Benefits of Twitch Sub
The primary purpose of Twitch subs is to support streamers and encourage them to keep making high-quality content. Still, there are other tangible benefits of subscribing to a channel. Examples include:
Unique Emotes
Subscribers get specially designed emotes unique to each channel and exclusive to subscribers. Streamers are responsible for designing emotes, so the number of emotes available to channel subscribers will vary from one channel to another.
Generally, Twitch channels with high subscriber numbers have more emotes. Subscribers can use a particular channel's emotes to chat in a different channel.
Chat Badges
Chat badges are icons appearing next to the subscriber's name in a channel's chat room. The default chat badge is a star. However, streamers can customize it to their preference.
They can also make further badge customizations, like changing to different icons depending on the subscription length.
Chat badges are an excellent way for streamers to reward loyal supporters and encourage more viewers to subscribe.
Exclusive Chat Rooms
Streamers can create exclusive chat rooms for their subscribers to prioritize the comments and feedback.
This can be especially helpful to channels with thousands of comments as it's difficult to sieve through them to see those from subscribers.
How To Subscribe to a Channel on Twitch
Follow the steps below.
Sign into your Twitch account on your PC.
Click on the channel you wish to subscribe to.
Locate the "Subscribe" button below the video window and click on it.
On a pop-up, click the subscription button with the price.
The button will redirect to another page. Enter your billing information and contact details, and finish the transaction.
Summary
Twitch subs have varying costs depending on the tier. A tier 1 sub costs a minimum of $4.99, while tier 2 and 3 cost $9.99 and $24.99, respectively. Subscriptions can be monthly, quarterly, or bi-annual. They auto-renew on the same day of every month.