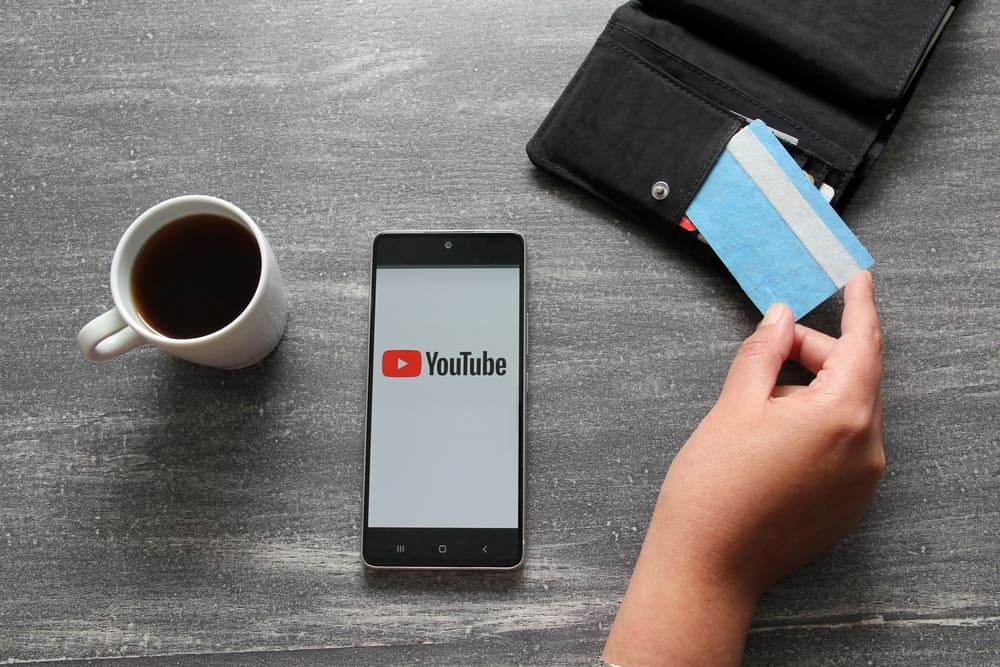 Someone has rightfully suggested – never put all your eggs in one basket.
In the case of YouTube, if it is the only source of your income, you should strive to diversify your income source. You never know when your channel can get demonetized or, worse, hacked, and it can affect your livelihood considerably.
One idea to earn revenue is through selling merch on YouTube.
When you sell your merch in any form like other YouTubers do, be it t-shirts, hoodies, cups, mugs, pens, notebooks, coffee, or whatever your heart desire, you increase your audience association with your brand and create another source of income for yourself.
So, how do you sell merchandise on YouTube?
You must first decide on what merch you want to sell (T-shirts, hoodies, or other accessories). Next, create your design. Now, select any print-on-demand service (Printify or Printly) to print the merch on demand and dispatch the orders.
Then, create your online store on Shopify (or any other source) and connect the on-demand printing service with it. Lastly, connect your online store with your YouTube and sell through the store tab, tagging products or product shelf options.
This is a complete guide to help you navigate all the steps you need to take to finally sell merch on YouTube. So, let's dive in and learn more about it.
Selling Merch on YouTube – Complete Guide
Selling merch on YouTube is the most exciting part of any YouTuber's journey.
It shows the creator has finally been able to garner a considerable following and loyalty from the audience to be able to influence them to buy something from them.
In the past, it was not as easy as today to create merch and sell them.
This is why literally every YouTuber, from big ones like Emma Chamberlain or PewDiePie to small ones, is selling their customized merch to their audiences and making money in millions.
Besides creating an extra source of revenue, selling merch increases your audience engagement and loyalty to your brand.
Additionally, while wearing your merch and moving around in the city, your audience will become a walking billboard for you.
PewDiePie makes the most money from selling merch on YouTube. He makes over $6 million from selling merch on YouTube. T-Shirts and hoodies are the most sold merch on YouTube.
Step #1: Decide What To Sell and Create It
The first step in your dream of selling merch on YouTube is to decide what you want to sell.
Whatever you think resonates well with your audience and you know they will buy must be your priority. You can list all the ideas, see what your audience will like, and figure out places to create or get them.
You can sell any merch, from hoodies, shirts, jewelry, and artwork to literally anything.
You can get the help of any designer or software like Canva to design your logos, slogans, or other art you want your merch to have.
Additionally, you can opt for any print-on-demand services like Printful or Printify that will print your design once someone places an order.
With such services, you would not have to spend money on inventory management or packing and shipping costs, as these services will take care of everything from designing to dispatching the order.
Utilizing the print-on-demand service is beneficial for small YouTubers, as it will not cost an additional charge to them, and they do not have to worry about unsold inventory as the inventory will only be produced when demanded by their audience. So, they can explore various options here.
Step #2: Create Your Online Store
Once you have decided what you want to sell and how it will be produced, it is time to create your store so your viewers can buy from there.
The easiest way to do this is via Shopify; you can also try Spring or Spreadshop. Once you have created your store on Shopify, you can add print-on-demand apps like Printify and Printful to your store.
Once the print-on-demand is connected, simply upload your designs, price them, and connect with your Shopify store for people to buy them directly from there.
Also, look for the locations where these services can deliver the orders.
All the work will be taken care of by on-demand printing services; you only have to worry about promoting your store.
Step #3: Connect Your Online Store to YouTube and Promote It
After you have created your online store, it is time to connect it with YouTube.
You can connect it via YouTube mobile or through the YouTube website on your browser:
Go to "YouTube Studio"
Select "Earn"
Go to "Shopping."
Click on "Connect Store."
You can connect one or more than one stores to YouTube.
Once the store is connected, you can promote your online shopping store in multiple ways.
Once your channel is connected to your channel, the store tab will automatically appear for your viewers to buy directly.
You can also tag products from your store on your Shorts, Live streams, and videos.
Similarly, the product shelf option will automatically feature the most popular products from your store and display them in a carousel below your video for viewers to purchase easily.
You can use any of these options to promote your products to the viewers watching your videos. Additionally, you can insert a link to your store in your video description and even into your bio.
You can use your other social media accounts to promote your online store or YouTube videos as well as to sell merch. Additionally, influencer marketing is another way to promote your merch.
Conclusion
There is no harm in limiting your dependability on YouTube and figuring out newer ways to earn passive (or even active) income from other sources.
Selling merch on YouTube is something nearly all big and small YouTubers are proudly doing. 
If you also want to make more bucks, use our guide to formulate your merch business strategy.
Hopefully, with our guide, you can set up your online store and connect it with your YouTube account to promote and sell your merch.