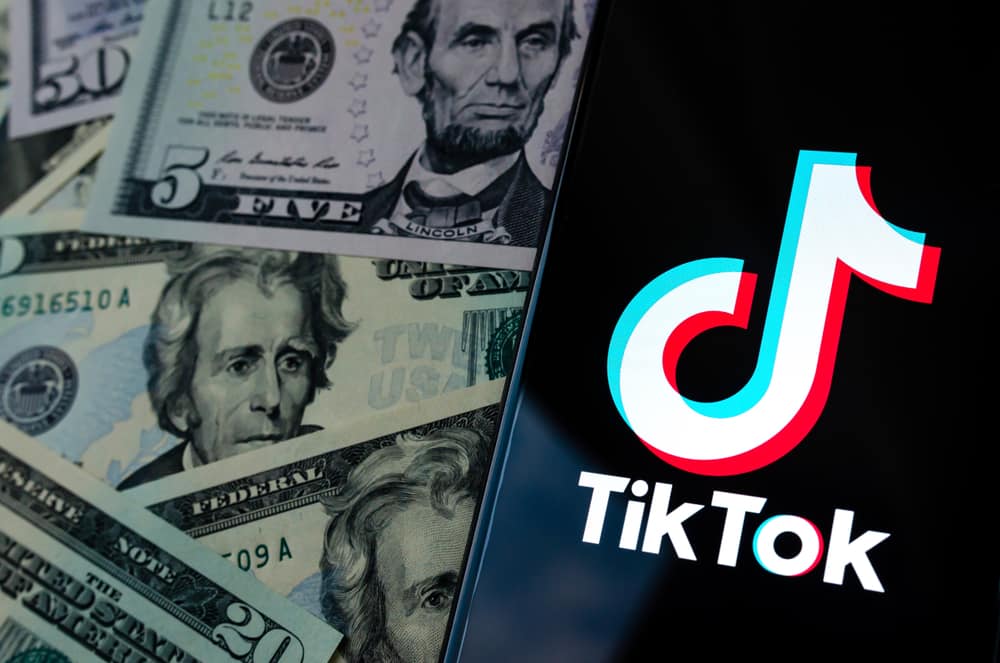 Are you thinking of earning money on TikTok?
Well, what you think is possible, and all you need is a nudge in the right direction.
And we're here to do just that!
As a social media platform with over 1 billion active users, TikTok has become a force to be reckoned with.
It is a great platform to showcase your talent and a great way to make money.
But what are the basic criteria for earning money on TikTok? How much do you get per thousand views?
You can earn through TikTok Creator Fund; for every 1000 views, you earn between 2 and 4 cents. However, views aren't the only way to make money on TikTok. There are other ways, which we'll be exploring in a bit.
This exciting piece will walk you through everything you need to know about making money on TikTok. So, without further ado, let's get started!
Can You Earn on TikTok?
The answer is a resounding YES! You can earn money on TikTok, and that too, quite a good amount, if you play your cards right.
With over 1 billion active users, TikTok has opened up a world of opportunities for content creators like you. So, if you're considering making extra cash via TikTok, tighten your seatbelts because you're in for a fun ride!
Over the years, TikTok has improved its payment methods, and now, there are multiple ways through which you can make money on TikTok.
The most popular and convenient way is TikTok Creator Fund, but you need to fulfill certain conditions to enroll.
You should be 18 or above, have over 10,000 followers, and have at least 1,00,000 views over the last 30 days. Once you're eligible, you can start earning!
How Much TikTok Pays per 1000 Views?
TikTok wasn't clear about how much it paid content creators in the initial years.
This led to a lot of confusion, and many were unsure whether they could make a career out of TikTok. However, as the platform grew in popularity gradually, TikTok started to pay creators for their content.
TikTok hasn't made the payout method transparent yet, but it's far better than it used to be.
You can now earn through TikTok Creator Fund; for every 1000 views, you make between 2 and 4 cents. This means you can get about $20 to $40 after reaching 1 million views.
Of course, this is just an estimate because the actual amount may differ depending on various factors such as your country, the type of content, etc. Nevertheless, it's an excellent way to start earning on TikTok!
Ways To Earn on TikTok?
As we've mentioned, there are multiple ways to make money on TikTok.
Here are the most popular methods.
Method #1: Partner With a Brand
If you have a decent amount of followers on TikTok, you can partner with brands and promote their products. This is one of the most common ways to make money on social media platforms.
You can contact the brands directly or go through an influencer marketing platform. Sponsorship programs are a win-win for both parties as the brands get exposure, and you earn some quick cash!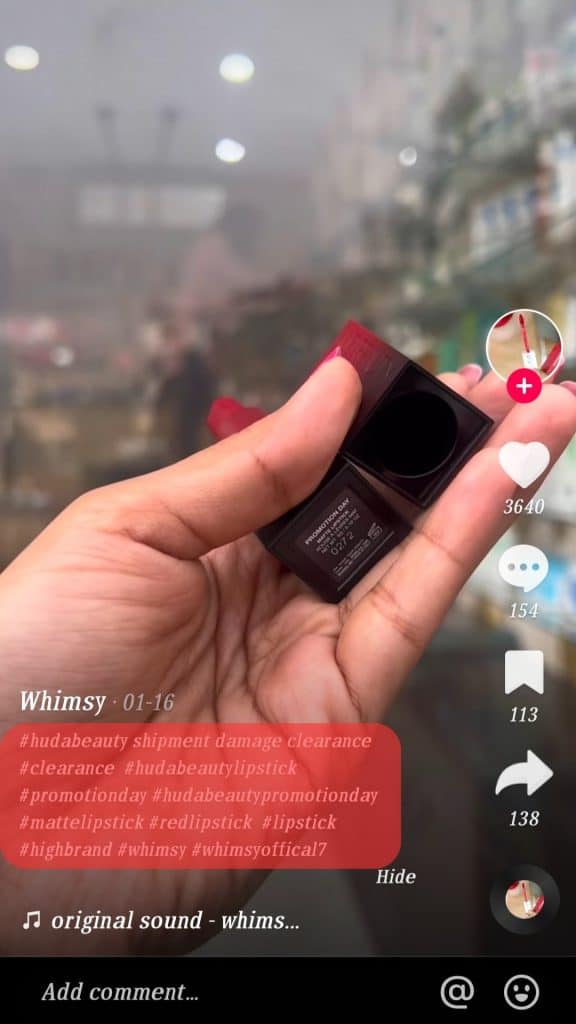 Make sure you partner with a reputable brand relevant to your niche. This will ensure that your content doesn't appear inauthentic or forced.
Method #2: Sell Merchandise
If you have a loyal fan base, selling merch is a great way to make money. You can sell merchandise with your TikTok username or profile name on it.
T-shirts, mugs, phone cases, and notebooks are some of the most popular items you can sell. You can either create your own merchandise or engage with a merchandise partner.
If you have a small business considering selling your products on TikTok, this is a great way to reach your target audience. You can make videos showcasing your products and drive traffic to your website or online store.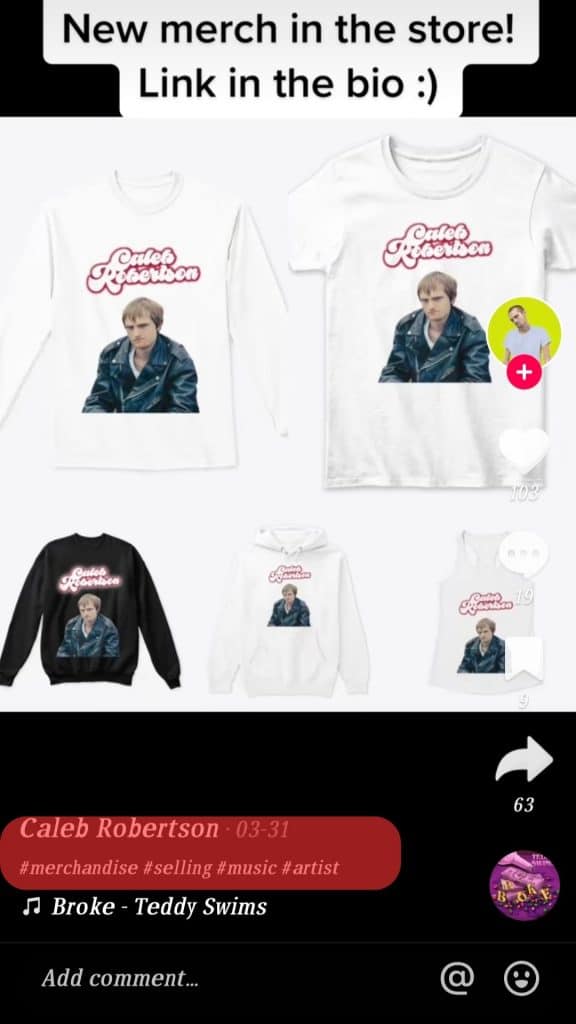 The verification badge helps you get more views and followers. People are more likely to trust your content and follow you when you have a verified account. Ultimately it'll lead to more opportunities and help you make more money on TikTok!
Method #3: Affiliate Marketing
If you've been on TikTok for a while, you must have encountered people asking you to use their affiliate codes.
So, what exactly is affiliate marketing? It's a performance-based marketing strategy in which a brand rewards you for every successful sale that you generate.
Let's say you're promoting a skincare product on TikTok. Your affiliate code will be given to the viewers; if they use that code to make a purchase, you'll earn a commission.
This is a great way to make money on TikTok, as you only get paid when there's a successful sale.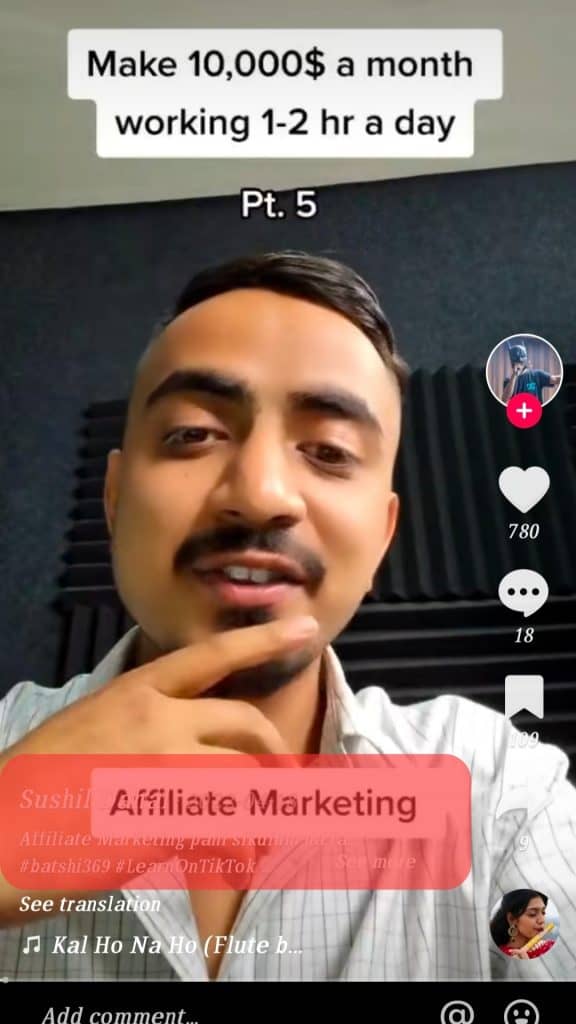 Final Words
Making money on TikTok is not as difficult as it may seem.
You can earn through this social media platform with a little effort and creativity.
Try out the methods mentioned above and see which works best for you.
Who knows, you might even become the next TikTok star!