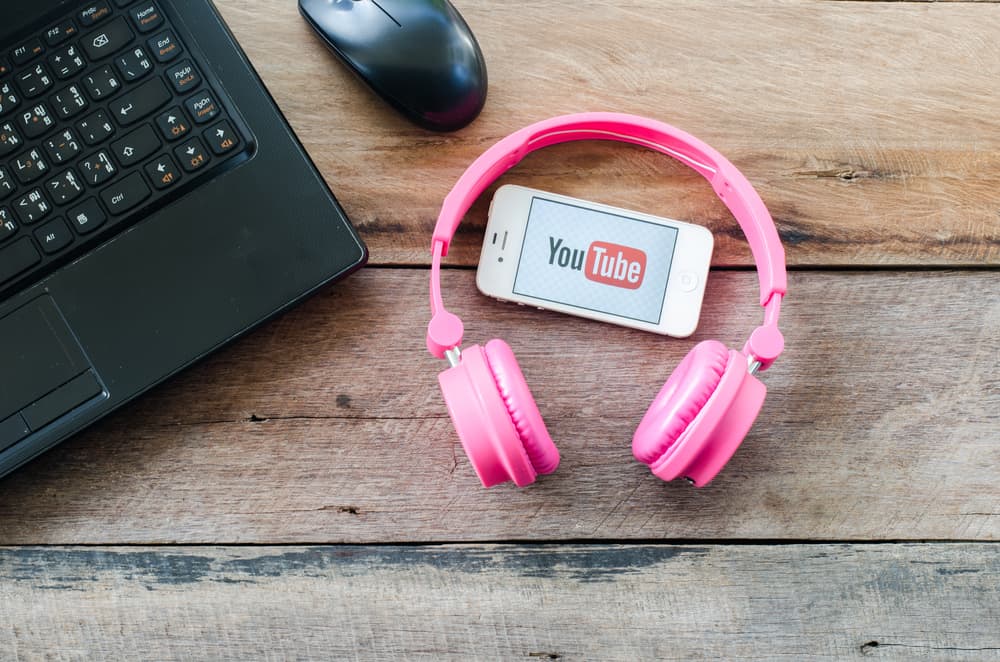 For decades, the red emblem with YouTube written on the white background has been the ultimate logo for YouTube, and it has not seen much transformation since its inception.
But today, we are here to surprise you with the pink YouTube.
Yes, you have heard it right.
There is a "Pink YouTube," and it has been the talk of the town for quite some time now.
So, what is YouTube Pink?
YouTube Pink or YouTube Pink APK is the YouTube mod or modified version that offers various features that the original app lacks.
With YouTube Pink, you can watch the ad's free content. Additionally, it makes videos playable in the background. Other features include auto-repeat, direct video download, playback settings, and unrestricted access.
You can download this app from any website on your Android phone.
YouTube Pink APK is a modified version of YouTube that offers various features that are only available for YouTube premium users. Let's dive in and explore it more.
All About YouTube Pink
YouTube has been the cult favorite app for users worldwide to share their videos and enjoy every sort of content.
The platform has been around since 2005 and has garnered billions of users. It is considered one of the biggest social networks in the world and the second biggest search engine after Google.
As the platform is growing and advancing, one problem that is persistently nagging users is the ads. The platform has tons of ads that sometimes become so irritating.
The solution for ad-free viewing is getting YouTube Premium, but that is not for free as it comes with a subscription fee.
Another problem with the free version of YouTube is that it does not allow users to view videos in the background. So, once you switch to another app, the video stops playing instead of playing in the background.
Well, again, to enjoy this feature, YouTube Premium is the answer.
Anyways, to counter all these problems, a new modified (unofficial) version of YouTube popped up called "YouTube Pink" or "YouTube Pink APK."
This mod is based on YouTube Vanced and seems to have additional user-friendly and interesting features. YouTube Vanced, however, is discontinued and no longer working.
Warning
YouTube Pink might not work in some regions due to legal or technical issues.
Some Pointers on YouTube Pink
Here are some key pointers about YouTube Pink:
YouTube Pink is an Android app.
You can only download its APK from any website and not from the Google Play Store.
It has a customizable user interface and is very user-friendly.
You can enjoy video ads free with YouTube Pink.
Moreover, the app allows users to enjoy videos in the background.
Other features include the ability to download video directly, auto-repeat feature, unrestricted access to every kind of content, and customizable themes.
YouTube Pink APK only works for Android users and not iPhone users. However, you can get it on your Windows device as well. 
How To Get YouTube Pink APK?
Follow these steps to download YouTube Pink:
You can use any website to get the link to YouTube Pink APK. You can try APKCombo for that.
Tap on the "Download APK" button to start the download.
You will be given a warning that such files are harmful to your device. Ignore it and move forward with the download.
The file size is around 63 MB, so it will take a while to download.
Follow the on-screen instructions to download. You might be required to give some permissions before moving forward.
After the download, the app will appear on your home screen or app drawer for you to launch and enjoy.
It is worth noting that you need to download another app "MicroG" to sign in to YouTube Pink with your Google account, otherwise, you will not be able to do so.
Additionally, you can download the app on your Windows device by downloading any Android Emulator like LDPlayer and dragging the APK there.
It is unsafe to give access to apps from third parties, so be careful.
Round Up
YouTube Pink answers all your worries and concerns that good old YouTube cannot fulfill, hence asking you to get its premium version.
YouTube Pink is the modified version, an extension of YouTube Vanced that allows you to enjoy plenty of features missing in the original YouTube, including ads-free viewing and the ability to watch the videos in the background.
You can download it via an APK on your Android device and Windows device.