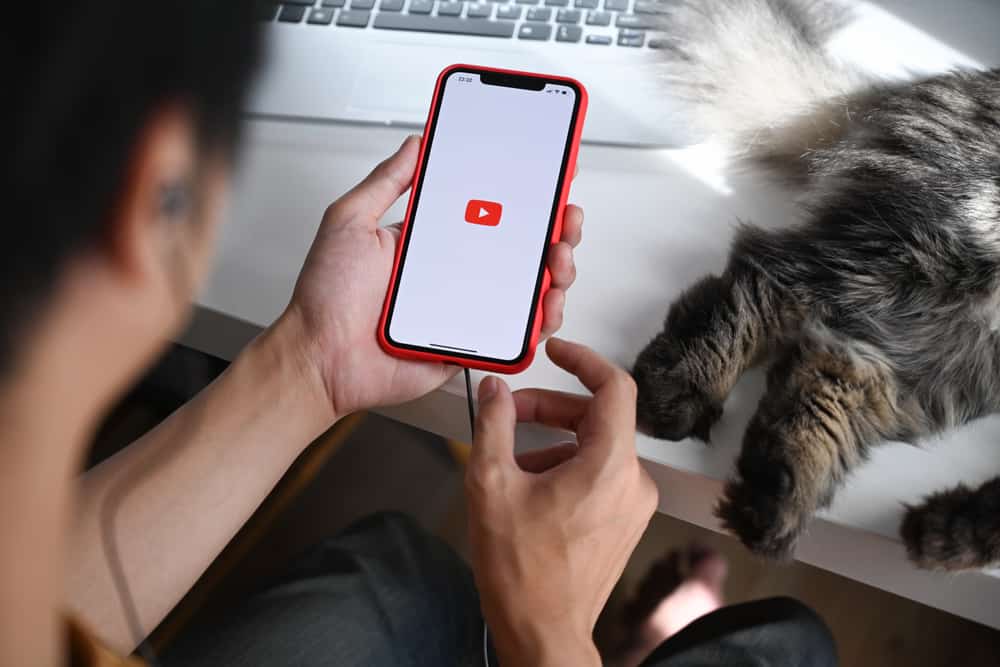 Established in 2005, YouTube has remained consistently relevant amidst the rise of new social media and video-sharing platforms.
Part of the reason YouTube is still very popular is because of its unmatched content diversity and ease of use. YouTube has classified itself as an essential resource in virtually all areas, from comedy and technology to sports and education.
If you're a YouTube fan, you're likely curious about some of the platform's statistics, for example, the total number of content hours.
It's difficult to quantify the exact number of content hours on YouTube because people are constantly uploading content. However, the current average number of content hours is approximately over 1 billion. This number is derived from several statistics, including the approximate number of videos on YouTube and the average length of these videos.
Read on to learn about interesting YouTube statistics, including total content hours, daily users, most popular videos and channels, and much more.
Overview of YouTube
YouTube was founded in 2005 as a platform where people can post videos of their everyday lives. The app had tremendous reception as people started posting videos almost immediately. Diego Zoo posted the platform's first video on 24th April 2005. The video's title is "Me at the Zoo," and it has since garnered over 240 million views.
YouTube registered its first million views on a video in December 2005. This was a clear indication of the platform's potential and income-generating capacity. By 2006 had registered more than a million users and received a $3.5 million investment to expand and sustain its growth.
The period between 2007 and 2011 was significant to YouTube as it cemented its position as the leading video-sharing platform. It also diversified its content allowing for more niches like movies, sports, music, and more. Currently, YouTube is the most popular video platform and the second most popular social site globally.
Next, we'll explore YouTube statistics, including the total content hours.
Interesting YouTube Statistics
If you're a YouTube fan, it's normal to be curious about the app's statistics, like content hours, most popular videos, number of users, and more. As noted earlier, it's difficult to establish the exact number of content hours on YouTube as users upload videos every minute.
For example, YouTube receives at least 500 hours of content uploads in a single minute and has over 5 billion videos uploaded so far. The average video length for YouTube videos was 11.7 minutes in 2018. Based on these statistics, YouTube has over 1 billion hours of content, rising daily.
According to this report by Demand Sage, YouTube has approximately 2.6 billion monthly active users. 89.5 % of these users use mobile platforms to visit the site, while only 10.5% use desktops. This explains why YouTube invests heavily in features that make the app more mobile user-friendly.
The most popular type of content on the platform is music. "Songs," "Karaoke," and "Music" are among the most searched YouTube queries. In 2020, YouTube introduced YouTube Shorts, an integrated section for short videos.
YouTube Shorts allows the giant platform to remain competitive amidst the rise of several short video-sharing apps. YouTube Shorts attracts approximately 30 billion daily users.
Another interesting YouTube fact is the penetration level. Its 2.6 billion monthly active users mean nearly a quarter of the world's population uses YouTube. YouTube's user engagement is also higher than that of other social sites. Current statistics state that the average user engagement timeline is approximately 19 minutes.
The high penetration level and user engagement are reasons YouTube is among the best marketing platforms. YouTube engages brands and creators, allowing them to monetize their videos through YouTube channels. To monetize a YouTube channel, a creator must get at least 1000 subscribers and 4,000 watch hours within 12 months.
About 82% of users use YouTube for entertainment. This is why music and comedy queries are top of the list of the most searched YouTube queries. Approximately 18% of users use YouTube to follow specific companies and brands. YouTube also has a small percentage of users who use it to review and learn more about their profession.
Summary
Quantifying the exact number of content hours on YouTube is difficult because of the daily uploads. However, we can derive an average based on several factors.
The first is the number of videos uploaded, which is over 5 billion. The other is the average length of a YouTube video which is 11.7 minutes. Considering these factors, YouTube has over 1 billion content hours.