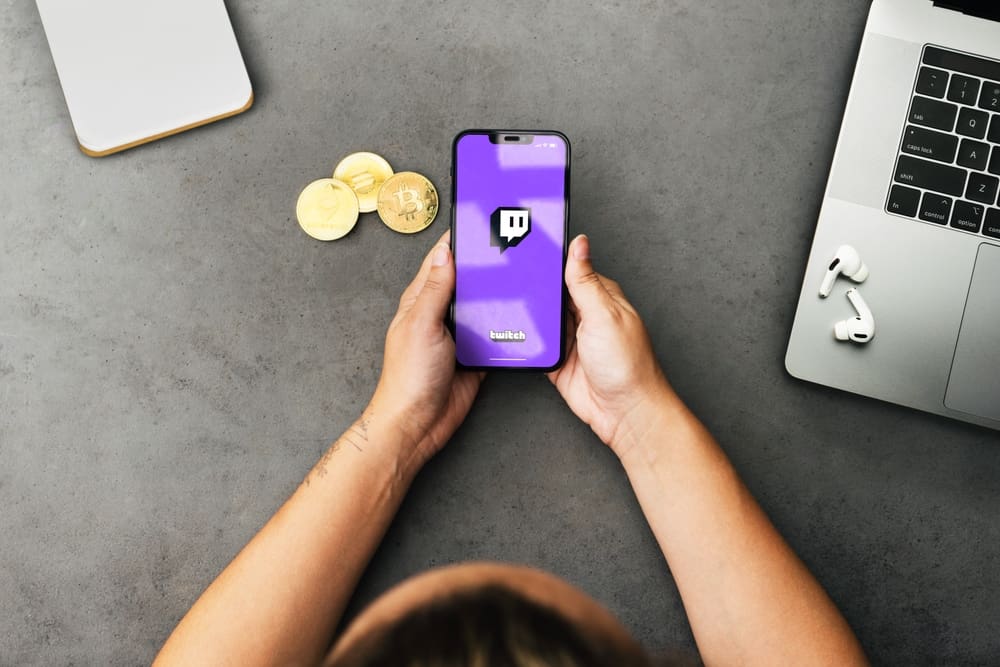 If you are a creative person who is not camera shy and is dedicated to building an online following, you likely have considered content creation.
Over the last several years, many social media apps have created affiliate programs encouraging more users to monetize their content. One of the social media platforms with a vibrant affiliate program is Twitch.
Twitch focuses mainly on online gaming but has other content like art, how-to, and lifestyle videos. If you're considering becoming a Twitch creator, you may be curious about how many followers you need to start getting paid.
You'll need more than 50 followers to start getting paid on Twitch. However, this isn't the only requirement you need to meet to start earning from your live streams. You must also attain at least 500 broadcast minutes over 30 days, have about 7 unique broadcast days, and average at least 3 viewers on your live streams over 30 days.
This post covers the primary prerequisites for getting paid on Twitch and other tips for earning more from your broadcasts.
Overview of Getting Paid on Twitch
As mentioned, content creation has become a significant part of social media apps. If you have the skills and dedication to livestream consistently and build a following, becoming a Twitch creator can be rewarding enough to become a full-time source of revenue.
There are several ways to make money on Twitch. Examples include subscriptions, brand deals and sponsorships, selling merchandise, advertising, and collaborations.
Subscription is one of the most common ways to earn money on Twitch. This is when followers pay a standard fee to access your channel's exclusive content and perks. Subscription timelines can vary from monthly to annual.
The cost also depends on the subscription tier, which ranges from one to three, with three being the highest. Part of getting paid on Twitch is building an audience to gain subscribers to your channel.
Brand deals and sponsorships come much later when you've built a sizable following that companies can rely on as an assured audience.
However, if you're diligent from the start and focus on posting consistently and providing value for your followers, your channel should grow organically within a few months.
Next, we'll discuss the number of followers you need to get paid on Twitch and other requirements to meet.
Twitch Affiliate Program Prerequisites
You'll need to join the Twitch Affiliate Program to start earning on Twitch. Some of the Affiliate program prerequisites include the following.
Having at least 50 followers.
Live streaming for at least 7 days in the last 30 days.
Having approximately 500 livestream minutes over 30 days.
Getting an average of 3 concurrent viewers on your live streams over 30 days.
If you meet these requirements, the next step is to apply to the program. Applying to become a Twitch affiliate is relatively easy. Usually, Twitch will display the conditions for becoming an affiliate on your creator dashboard.
A checkmark will appear next to the tab whose requirement you've met. If the requirements aren't listed on your dashboard, you can check the insights section of your main menu.
Here, you'll see a path to an affiliate page with details on how many requirements you've met toward becoming a Twitch affiliate.
However, if you've already met the requirements, follow the steps below to apply to the program.
Sign into your Twitch account on your PC.
Click on your profile icon at the top-right corner of the screen.
Navigate to "Creator Dashboard."
Select "Analytics" on the left-side menu.
Click the "Achievements" tab.
Click "Path to Affiliate."
Hit the "Get Started" button.
Your Affiliate Program application will begin with onboarding details. This includes completing a payout registration form with information on how to receive your payment.
Twitch accepts various payment modes, including PayPal and cash transfers to an account. Note that payment information needs to match your tax information exactly.
Other onboarding details include:
Signing the Twitch Affiliate agreement.
Reviewing the Twitch exclusivity clause.
Setting up a payment method.
Summary
You only need 50 followers to get paid on Twitch. However, the number of followers is one of many requirements for earning on this platform.
Others include having approximately 500 broadcast minutes over 30 days and having 3 concurrent viewers on your live streams over 30 days.
If you're new to Twitch and considering becoming an affiliate, focus on building an audience through consistent live streaming with high-quality content.