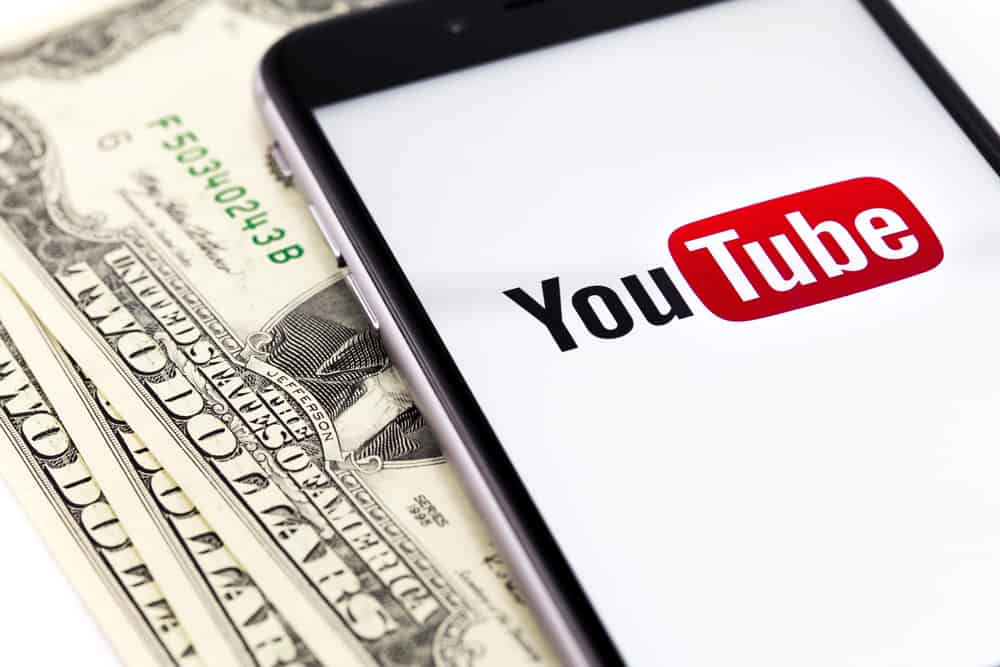 Did you know that YouTube supports its users to get donations on the platform? Although it is possible, not all channels can set up fundraising programs to get donations because there are requirements to be met.
As seen in this post, you can use your platform to get donations and support organizations.
Once you meet eligibility requirements, you can get donations by creating a fundraiser from YouTube Studio. Open YouTube Studio, click "Earn," and then "Giving." Once you click the "Get Started" option, you will see an option for creating a fundraiser. Select the "Publish" option to create a fundraiser; you can start getting donations on added videos or live streams.
 The post has explained what it takes to get donations on YouTube. Moreover, it has outlined steps to get donations on YouTube and manage a YouTube fundraiser. Let's dive in!
Can I Get Donations on YouTube?
Many content creators love YouTube because of the monetary value it offers when one has many subscribers and organic traffic.
Getting donations on YouTube is something many people have wanted to do, but they don't know where to start. So, is it possible to get donations on YouTube?
YouTube has allowed eligible channels to get donations for charities from their fans. Not all channels can get donations because there are requirements that a channel must meet before they start getting donations.
Moreover, if your channel is set to "Made for kids," you won't be able to create a fundraiser enabling you to get donations. The following are the requirements one must meet to get donations on YouTube.
Your channel must have 10k subscribers and above.
You must be associated with the YouTube Partner Program.
A YouTube channel must not be set to "Made for kids."
You must be within locations that allow you to set up YouTube Giving Fundraiser.
How To Get Donations on YouTube
Once you ensure you are eligible to get donations, you can get them directly from your channel, as outlined below.
Open YouTube Studio.
Click "Earn" from the left sidebar menu.
Click "Giving" and then "Get Started."
Create fundraising by clicking on "Get a fundraiser."
Choose a nonprofit that you want to collect donations for.
If the nonprofit is not listed, click "Request a Nonprofit."
Enter useful data regarding the nonprofit like descriptions, collaborators, and title, to complete adding the nonprofit.
Choose the videos that will show the "Donate" button. Alternatively, schedule a live stream that will have the donate button.
Hit "Publish."
If you want to set up the "Donate" button in the live stream, you can do so from the "Advanced" section.
Moreover, if you want other collaborators to join you and increase the rate of getting donations, you must update the "Collaborators" section and allow them to join your fundraising.
How To Manage a YouTube Fundraising
Getting YouTube donations involves other activities like changing the goal amount, editing, or removing the fundraising at your convenience.
You can edit the fundraising details or remove the donate button using the steps below.
Open YouTube studio.
Click "Earn" from the left sidebar menu and then "Giving."
Click on the fundraiser you wish to change and the three-dot icon.
Click on "Edit" to edit. Alternatively, click on "Delete" to remove the donate button.
Conclusion
YouTube can be an effective platform for collecting donations for nonprofit charities you are associated with. But not all YouTube channels can be used for getting donations.
If you don't know your donation eligibility, check this post and take steps to achieve your goal.
Frequently Asked Questions
Why does my YouTube channel not have a "Donate" button?
YouTube allows users that have met some requirements to collect donations. You may not be eligible if you cannot set up a donation. Also, you must ensure your channel is not set for kids. Otherwise, you won't set up a donate button in such videos.
How do I get donations on YouTube?
Getting Donations on YouTube is easy when you are within locations that are allowed to set up fundraising. Open YouTube Studio and navigate to "Earn." Click on "Giving" and set up a fundraiser. Once you have chosen the nonprofit, publish to have a donate button on a chosen video.