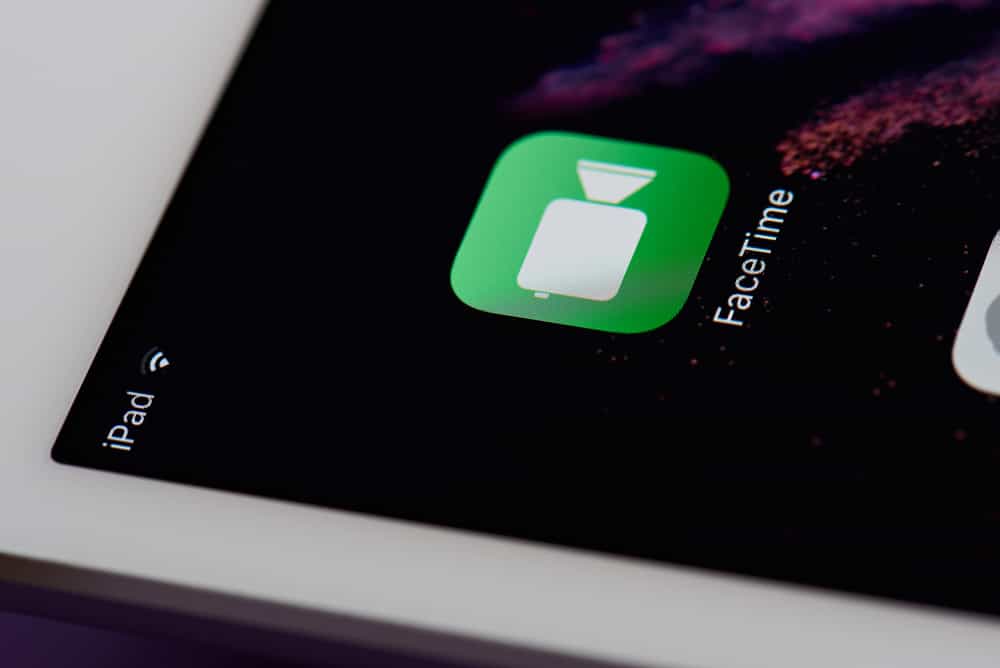 The dating universe has transformed greatly recently, with at least one-third of all romantic relationships starting online.
FaceTime is one of the numerous applications that help you care for your romantic business.
Setting up a date on the app is fun, but how long should a FaceTime date last?
A FaceTime date should last between 30 and 90 minutes. This is the ideal length of a FaceTime date, despite limitations in terms of activities and location. But within that time frame, you should have obtained a relatively accurate gauge of your attraction, chemistry, and interest.
Here's what you need to know about FaceTime and its usefulness as a dating convenience.
The Popularity of FaceTime Dates
FaceTime dates are becoming popular these days. This is because it is one of the ideal ways to see if you click with a particular match from a platform like Tinder, Bumble, or Hinge. You may decide to meet that individual in person or not, depending on the vibe you pick up during FaceTime.
But bear in mind that this 'audition' goes both ways. Your match will also be checking you out and determining whether or not the chemistry between you is worth it.
Many singles embrace the idea of FaceTime or video dating nowadays. At first, it may seem awkward to navigate pleasantries behind the screen of a smartphone with zero opportunities for the tension, smells, and subtle touches associated with a physical presence.
However, this was the only option when the entire world shut down due to the Covid-19 pandemic. Virtual dating instantly became the norm and challenged how singles communicated with their dates.
The Purpose of FaceTime
FaceTime helps you stay connected with family and friends, irrespective of the Apple devices they use, like an iPhone, iPod touch, Mac, or iPad. Some Apple models support Spatial Audio features in FaceTime which make it sound like you're talking to someone in the same room with you instead of across a screen.
How Long Should an Ideal FaceTime Date Be?
One of the many questions singles in the dating phase of life and looking forward to their first FaceTime dates need an answer to involves how long a FaceTime date should last.
There's no established amount of time needed for FaceTime dates. However, according to the founder of a coaching service and an online dating coach, the perfect FaceTime date should last 30 to 90 minutes.
However, this duration is not printed in concrete. According to a survey of over 5,000 singles in America conducted in March 2019, about 34 percent of respondents claim that the perfect length for a date is 2 hours. A few preferred dates that lasted up to 4 hours.
But, as established above, FaceTime requires several considerations. Activities and time are limiting, so a 30-90 minutes FaceTime date is ideal in many quarters.
Video Dating Is the (Next) Big Thing
Video chatting is a perfect resource to connect with someone emotionally and even physically, though you're not together in the same location. You get to see gestures and postures, including facial expressions showing whether you and your FaceTime date vibe along successfully.
Preparing for a FaceTime Date
Preparing for a FaceTime date may not be a walk in the park. However, confidence is one of the ingredients that will help make the virtual date memorable.
Confidence is always attractive, irrespective of the format of a first date. When you're prepared, your nerves remain calm throughout the date.
Here are some quick tips that should help you prepare for your FaceTime date.
Tip #1: Create a Good Space
Natural lighting makes virtual calls more comfortable and aesthetically pleasing. But going outdoors for natural lighting may be a bad idea since the wind can ruin the FaceTime call.
The honking of car horns, dogs barking in the neighborhood, and screaming kids can make FaceTime horrible.
You don't want distractions during your FaceTime date. Being relaxed increases your potential partner's odds of agreeing to another virtual call or even a face-to-face meeting.
Therefore, choose a nice, well-lit spot in your home. Ensure the lighting does not cast your features in shadows. Get a ring light or desk lamp and practice angling and positioning to see what will look best on your phone's camera.
A clean and orderly atmosphere boosts confidence, and you will not be nervous when having your FaceTime date.
Tip #2: Dress for Your Phone Camera
Dressing for the camera is vital. If you fail to make a good first impression, you will never have that chance again. Wear casual and clean clothes you are comfortable in. Your clothing must look impressively good on video and always accentuate your features.
Decent clothes don't steal shows; solid colors are far less distracting on a phone screen. Stay away from striped clothes as they may cause 'interference' patterns. Some bold colors can also distract your match's eyes and make it difficult for them to focus on what you are saying.
Ensure your clothing matches your chosen dating space. For instance, do not wear green clothes and make the video call in a room with a green backdrop. You will look like a ghost with a floating head.
Tip #3: Set Up a Tripod or Practice Holding Your Device
Setting up your iPhone at the perfect angle for your FaceTime date can be daunting. But as they say, practice makes perfect; you may need to use some books or objects to prop up your phone if you don't want to hold it throughout the call.
Positioning your phone at the perfect angle is crucial. If the phone's camera is placed right below your chin, you will appear much bigger than you are. You also don't want your match to see most of your nostrils due to the camera's position.
Therefore, set up a tripod to hold your phone at the perfect angle. Of course, you may also practice holding your phone, shoulders, and head to eliminate the double chin effect. Practice the pose until it feels natural.
Conclusion
FaceTime dates are safer alternatives to first-time dates or even blind dates. There's no specific time frame for a FaceTime date; everything depends on the parties involved and the vibe or chemistry associated with the call.
Nevertheless, although FaceTime may not give room for in-person assessment, it is one of the best ways of connecting with someone for the first time.