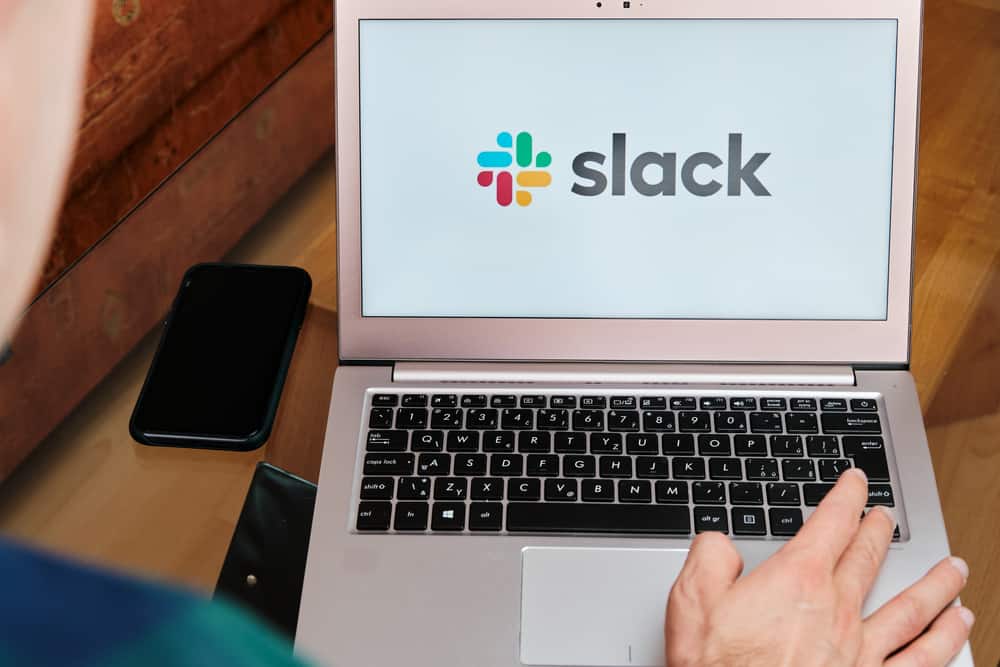 Slack is an instant messaging app for businesses. With over 18 million active monthly users, it connects workers and people to the information they need in one centralized digital space. Notably, the site transforms the way establishments work most efficiently.
Slack works well with both Windows and Mac devices. While the platform has lots of advantages, there are times when you have had enough and want to close it. Unfortunately, you may find it challenging to close Slack. When this happens, many wonder how to force quit Slack.
To force quit Slackon Windows, open the task manager and choose Slack from the list of options. Finally, click the "End task" button to force close Slack. If you use Mac, press "CMD + Option + Esc" on your keyboard.
There are several ways to force quit Slack on both Mac and Windows devices. Having many options at hand ensures you achieve your aim if one method refuses to work.
All of these will be covered in detail in this guide. Read on to learn more.
What Is Slack?
Slack (Searchable Log of All Communication and Knowledge) is an instant messaging platform that connects people to the information they need.
Unlike other messaging apps, Slack is mainly used by organizations and businesses to work efficiently. The app provides specialized spaces called channels for people to work.
If you need a way to transform the way your organization communicates, Slack is the answer. Besides allowing members to work together, it allows easy access to the company's information. It is the center point for workers and work-related information. 
You can search and share information to make their work faster. This also ensures essential decisions are made at the right time.
Slack allows flexibility and helps team members achieve a common goal. You can collaborate with anyone within and outside your company on a particular project. You may also work at your own pace without disturbance from other members.
Why Do You Need To Force Quit Slack?
Despite the advantages that Slack offers to users, it may behave strangely all of a sudden. For example, it may hang or become unresponsive to any command.
In other situations, you may want to take a break, end a meeting, need to be somewhere, or you may just be bored. Whichever the case may be, if your Slack app becomes unresponsive, it can be frustrating.
Meanwhile, it isn't strange as software and apps act erratically from time to time due to different issues. The best option, in this instance, is to force quit Slack.
So, how do you force quit Slack? Let's discuss it below.
How To Force Quit Slack on Windows?
When your Slack becomes frozen, force-quitting seems like the easiest way out. Nonetheless, you should be aware of the consequences.
When you force quit Slack, you may lose some information, files, or data. With that being said, the following strategies are the ways to force quit Slack on Windows.
Method #1: Keyboard
The easiest and most common way to force quit Slack in seconds is to use the simple command on your keyboard.
Press the shortcut of "Alt + F4." This command informs the operating system of your device to terminate the currently active window, in this case, Slack.
Method #2: Task Manager
All applications, services, and programs running on Windows are listed in the Windows Task Manager. One of the functions of the Task Manager is that it shows you the resource usage of a running program, whether high or low.
Besides this, you can use it to close down a program that is not responding. To use Task Manager to force quit Slack, follow these steps:
Right-click the Windows icon at the taskbar.
Select "Task Manager."
Browse through the list of apps and select "Slack."
Click the "End task" button at the bottom.
How To Force Quit Slack on macOS?
Below are 3 methods to force quit Slack on your MacBook.
Method #1: Keyboard Shortcut
When Slack becomes frozen, press the keyboard shortcut – "Option + Command + Esc."
Method #2: Apple Menu
To force quit Slack using the Apple menu, follow these steps:
Tap the Apple icon in the upper-left corner of the screen.
Select "Force Quit" from the drop-down menu, which takes you to a new window called "Force Quit Application."
Choose "Slack" and tap "Force Quit."
Method #3: Activity Monitor
The Activity Monitor in macOS is similar to Task Manager in Windows.
Go to the spotlight on your Mac device and search for "Activity Monitor."
Open it to see a list of processes.
Select "Slack" and tap "Force a process to quit" to shut it down.
Conclusion
Slack helps professionals collaborate on projects in one digital location efficiently. Like other apps, it may become frozen or unresponsive to any command.
In such a case, force quitting may be the best solution. This guide has explained different ways to force quit Slack on Windows and Mac.