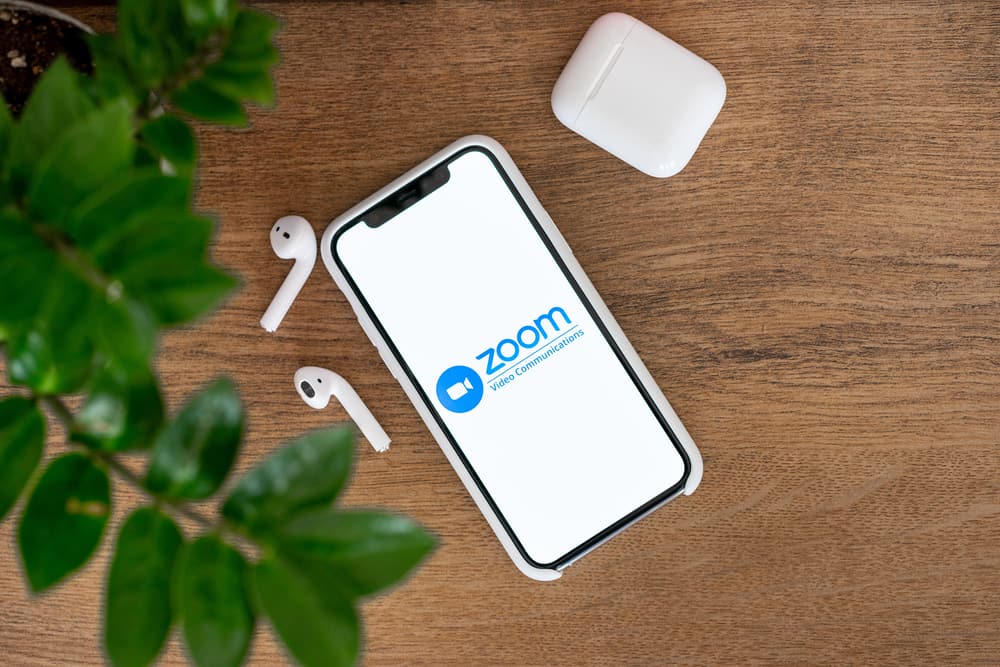 With video calls and meetings being the norm, the Zoom teleconferencing app has gained considerable popularity.
If you use zoom for work or school activities, you know using a quality listening device is crucial. Therefore, you may have used a couple of headphones and earpieces during Zoom calls.
AirPods are some of the best earbuds on the market. You might have noticed the loud sound during your Zoom video calls if you use those. That can be distracting and disruptive.
As such, many people often ask, why is Zoom so loud on AirPods?
Zoom is so loud on Airpods because AirPods automatically have a loud audio output setup. Combining this with your device's and Zoom's volume system makes it even louder.
Other reasons may contribute to the loudness of your AirPods. This article explores more reasons Zoom calls are loud when used with AirPods. Also, you will learn how to adjust your volume so it doesn't damage your ears. Keep reading to learn more.
Zoom and AirPods
Zoom is a cloud-based video and audio conferencing software for work or personal virtual meetings and interactive webinars.
Since it allows accessible communication, one way to enjoy your meetings and interaction is to use quality headphones or earpieces. 
Apple's AirPods are one of the best earphones on the market. Their unique features include enhanced voice cancellation technology, water and sweat resistance, and improved transparency mode.
As such, AirPods are the perfect choice for you if you want to enjoy uninterrupted conversations in your meetings.
You can connect Airpods with Zoom on your PC or Mac through Bluetooth.
Similarly, you can select the "Airpods" from the "Speaker" in Zoom's settings to hear the audio in your meetings through them instead of the device's default speakers.
How To Use Airpods With Zoom?
To use your AirPods with Zoom, you need to pair them with your device.
With the steps below, you'll be able to connect AirPods with Zoom and use it conveniently:
Connect AirPods to your device.
Open the Zoom app on your mobile device.
Join the meeting.
Tap the speaker icon at the top.
Select your AirPods from the list.
Even with AirPods' compatibility with Zoom, it is not entirely immune to some problems. Notably, issues concerning sound can be frustrating and disruptive, especially when you are in an important meeting or video call.
One of the problems many users observe is that Zoom is always loud with AirPods. Therefore, they want to know why Zoom is so loud on AirPods.
Why Is Zoom So Loud on Airpods?
If the sound from your Zoom calls comes out too loud, it can distract you and other speakers from communicating effectively. It's essential to know the reason for this issue before seeking solutions.
Zoom is so loud on AirPods because the audio output of AirPods is naturally loud.
When you combine this with the audio from Zoom calls, it becomes too loud, making it impossible to hear everyone on Zoom calls and communicate effectively.
Thankfully, you can fix this problem with a few troubleshooting strategies. You only need to reduce the volume of your AirPods over Zoom video or audio calls.
Meanwhile, ensure your AirPods are appropriately connected to the device you use for calls. The following step helps you avoid any issues.
Follow these steps to lower the volume of your Airpods:
Open the Zoom app on your PC.
Join the meeting.
Tap the arrow icon beside the microphone icon.
Select "Audio Settings…" from the list of options.
Just under "Speaker," adjust the volume of the AirPods by dragging the slider to the left.
Conclusion
Zoom makes virtual meetings, webinars, and simple calls convenient. You can get more out of Zoom calls using quality earpieces like AirPods. Unfortunately, when you connect AirPods with Zoom, the audio tends to be louder. 
Thankfully, this guide has offered a tangible reason for the loudness you experience when you call on Zoom with AirPods and ways to correct it. That way, you can enjoy smooth and less distracting calls on Zoom.