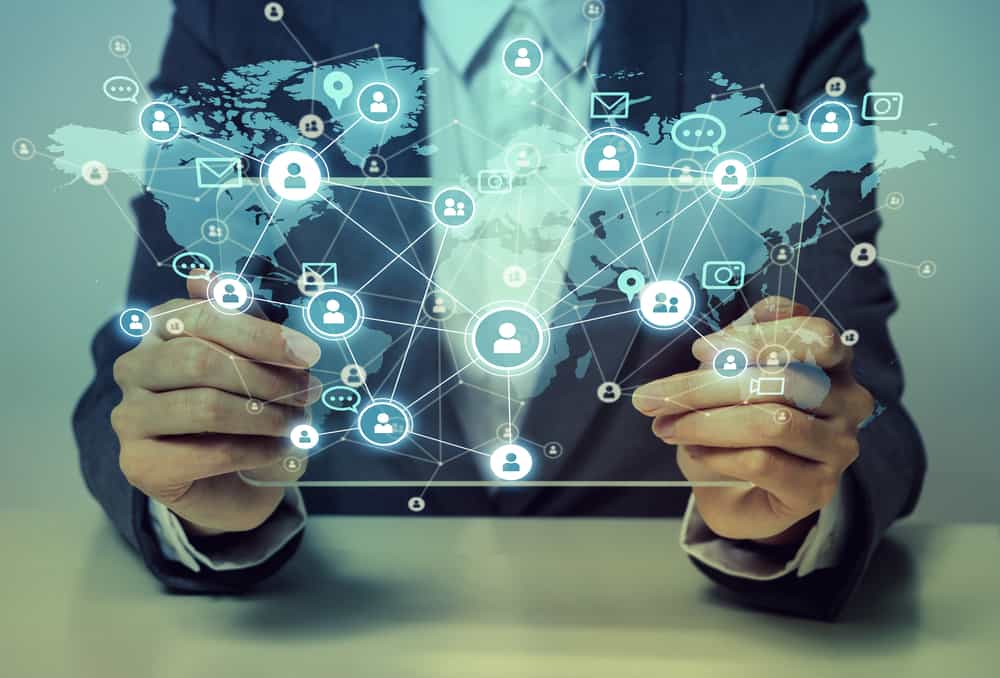 There are multiple social media platforms available on the internet. Each social media platform is designed for a specific purpose and necessity.
However, LinkedIn was designed to help its users connect with people to grow themselves professionally. But the most common question nowadays is, who should I connect with on LinkedIn?
LinkedIn is filled with people of diverse backgrounds, professions, and interests. You can find everyone on LinkedIn, from giant companies' CEOs to a local bank's data entry operator. It is you who has to decide whom you want to connect with.
You can connect with:
1) People you meet
2) Old Colleagues
3) The Connectors
4) Recruiters
5) Friends and Family Members
You must choose the connections based on your career goals, future plans, and the outcome you want to achieve from LinkedIn.
In this article, we will try to answer in detail who I should connect with on LinkedIn. It will be a fascinating and helpful article, so keep reading it till the end.
Who Should I Connect with on LinkedIn?
On the face, inviting thousands of experts to connect can seem like a good idea, but there's a good chance it won't help you advance your career. Only taking into account "like-minded individuals" can help you identify the proper people to connect with on LinkedIn.
The key to opening up work options is interacting with individuals from diverse backgrounds with the same outlook.
Here is a comprehensive guide to help you understand who you should connect with on LinkedIn.
People You Meet
Not Tinder dates and John Smith from your local bar; I'm referring to a more meaningful connection. Networking events and conferences are great places to make new contacts.
It's a great way to keep in touch if you've lost all your business cards or need a quick reminder of your identity. Send the invitation as soon as they grab it out of their purses and take out their phones.
One of the benefits of meeting people at networking events or conferences is that you may get a sense of whether you click with them or not before you meet them in person.
There is no way for them to hide behind emails and phone conversations, so you may utilize them to gauge their character. Then, if you have more questions or want to set up a call, you may contact them on LinkedIn.
Old Colleagues
Keeping in contact with old colleagues might have unexpected rewards. It's possible to get a promotion just by making the right impression. It's an excellent opportunity to join your old colleagues on their rise to the top via employee referral systems.
Let's face it: if you know someone who works there, it is much simpler to start a new position there. Your former coworkers on LinkedIn likely have a few connections that might help you advance your career.
They may serve as a launching pad for new possibilities. You must play the long game and have these connections available when you need them the most.
The Connectors
Reaching out to old colleagues may be a great resource to expand your network and connect with a new group of people. There are a lot of "connectors" out there that know a large number of individuals in your field.
Think about someone who belongs to the local business association. As a result, they'll constantly communicate with companies looking for new employees. Seeing folks like them in your news feed might open up a world of possibilities.
One like or remark on a status update from a hiring manager at the ideal firm is all it takes for them to show up on your timeline. In effect, you're gaining access to more relevant individuals and increasing your chances of landing a high-paying position.
Recruiters
Recruiters are the next group to add to your LinkedIn network. Again, they're an excellent place to network, and they'll often update and discuss job listings that you could find interesting.
However, you should conduct some study into their area of expertise before connecting with them. The recruiter may not be worth adding to the network if you're a graphic designer looking for a permanent career, but they specialize in content and freelance employment.
You must profit from their skills in some way. Because if you don't do this, you'll be bombarded with a constant stream of useless job listings.
Friends and Family Members
Finally, it would help if you connected with your family and friends on LinkedIn. In terms of job hunting, this isn't going to assist you, but it may aid you in other ways. It's not always simple to get LinkedIn likes.
However, you may increase the number of people who see your postings by enlisting the assistance of close relatives and friends. As a result, your post will be prioritized by LinkedIn's bizarre algorithm above other recent ones.
Conclusion
The most important thing to remember is that LinkedIn is a platform for networking and establishing possibilities, not for gauging one's popularity. Maintaining a clean and up-to-date professional profile is essential if you want to advance in your job.
Only connect with experts who can help you advance your career if you adhere to the "quality over quantity" concept. It will all fall into place once you find out who you need to meet.
Frequently Asked Questions
Should I allow arbitrary LinkedIn connections?
LinkedIn strongly advises users to only accept invites from individuals they know since, once you add someone as a connection or first-degree connection, they have access to all the information you've made public on your profile.
On LinkedIn, should you communicate or connect with someone?
The best action is to reach out to folks you already know and can rely on. If your network comprises people you've met in person, you can count on each connection to be helpful, whether a referral for a job or an introduction to someone who can provide career guidance.
Is it okay if I add everyone on LinkedIn as a contact?
In current affairs, LinkedIn advises users to "only connect with people you know and trust." "Only invite individuals you know well and who know you" is a reminder you see on the window you see when you reach out to someone you've discovered on LinkedIn.
How do I stay private on LinkedIn?
Click on "Settings and Privacy" under the "Me" icon. Scroll down until you find "How others see your activity". Now click "Change" located in front of "Profile Viewing Option". Choose "Private Mode", and you are good to go.