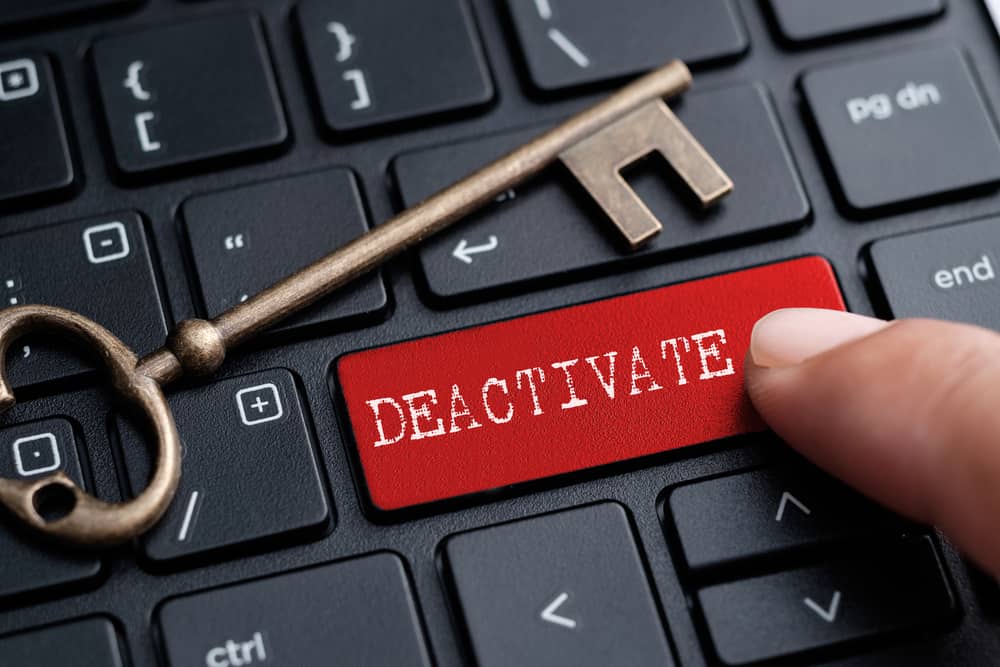 With its animated features, Instagram adds to the fun of being on social media. And if you've been using the app long enough, you know how addictive it can be.
However, sometimes people can face various issues with the app or want to deactivate the account due to it.
Deactivating your account is a perfect way to take a digital break and get work done. But for how long can you keep your Instagram deactivated before it gets deleted?
You can keep your Instagram account deactivated for as long as you want. If you deactivate your Instagram account, Instagram will not delete it. All you have to do to reaccess your account is to log back in with the correct credentials.
There are too many questions surrounding Instagram's deactivation feature and its impacts. This article will provide you with a guide to those questions, including how to deactivate your account on Instagram. 
What Does Deactivating Instagram Account Mean?
You may choose to deactivate your account for several reasons. However, we hope you know that deactivating your account only means deleting it temporarily.
You can log back in anytime to your account just by putting in the last valid credentials, and you will get your account back as you left it. 
Deactivating means that your profile will no longer appear on Instagram. Although Instagram saves your data on its servers, you will not be visible to your followers during your deactivation period.
People searching for your username will not find you, and those already in contact with you will stop seeing your profile.
If you're wondering what would happen in the inbox of people you've already chatted with, your profile picture would appear blank. Moreover, your username would switch to "Instagram User." 
How To Deactivate Your Instagram Account?
Consider that you've been using Instagram to show your life updates for years. And after all those hours of fun, you've finally decided to deactivate your account and go on a digital break; we'll discuss the steps to do that in this section.
Deactivating Your Instagram Account on your PC
Follow these steps to deactivate your Instagram account on a PC:
Navigate to Instagram on your favorite web browser.
Click on the profile picture in the top right corner. 
Click on the "Edit Profile" button.  
Click on the "Temporarily deactivate my account" link at the bottom.
Choose a suitable reason for disabling your account. 
Type in your password to confirm your identity.
Click on "Temporarily Deactivate Account."
Deactivating Your Instagram Account on the Mobile App
Here's how to temporarily disable your Instagram account using the mobile app:
Open the Instagram app on your mobile device.
Tap on the profile icon in the bottom right corner.
Tap on the menu icon in the top right corner.
Select "Settings and privacy."
Go to "Accounts Center."
Go to "Personal details."
Click on "Account ownership and control."
Tap the "Deactivation or deletion" button.
Select the Profile for deactivation.
Select "Deactivate account."
Enter your password and click on "Continue."
Select the Reason for Deactivation.
Tap the "Deactivate account" button to confirm the process.
Once done with the steps, Instagram will deactivate your account.
Don't Log Back in Immediately
How Long Can You Keep Your Instagram Account Deactivated?
If you've deactivated your account and don't want to log back in anytime soon in the foreseeable future, it's only natural that you'd wonder if you will lose your data.
You don't need to worry about your data because Instagram doesn't have a specific restriction on how long you can keep your account deactivated.
They'll let you log back in even after months after deactivation. You will lose none of your data or followers in the process.
Since your account will no longer be visible to others, Instagram will back up all your data on its servers. 
Difference Between Deactivating and Deleting Your Account
Instagram is a world full of social interactions that can keep you glued to your screen for hours. However, your work and personal life find it difficult to cope if you spend your entire time on the app.
You may wish to take a phase of self-realization. For such circumstances, Instagram has introduced its deactivation feature that lets you deactivate your account.
Other situations could perspire on Instagram that could be more extreme. For instance, your account may be hacked, or you may find spam in your inbox.
Alternatively, you may wish to delete your account to start afresh. If you want your account permanently removed from Instagram, deleting it is the ideal step. Deleting the account is a permanent action.
Conclusion
Instagram introduces many features every year, and the app keeps improving. But the center of it is the priority to make the app as user-friendly as possible.
That's why Instagram has two options for deactivation, one is a temporary choice for users, and another is deletion, a permanent choice of account removal.
Since you may wish to retain your access after your break, we always recommend going for temporary deactivation.