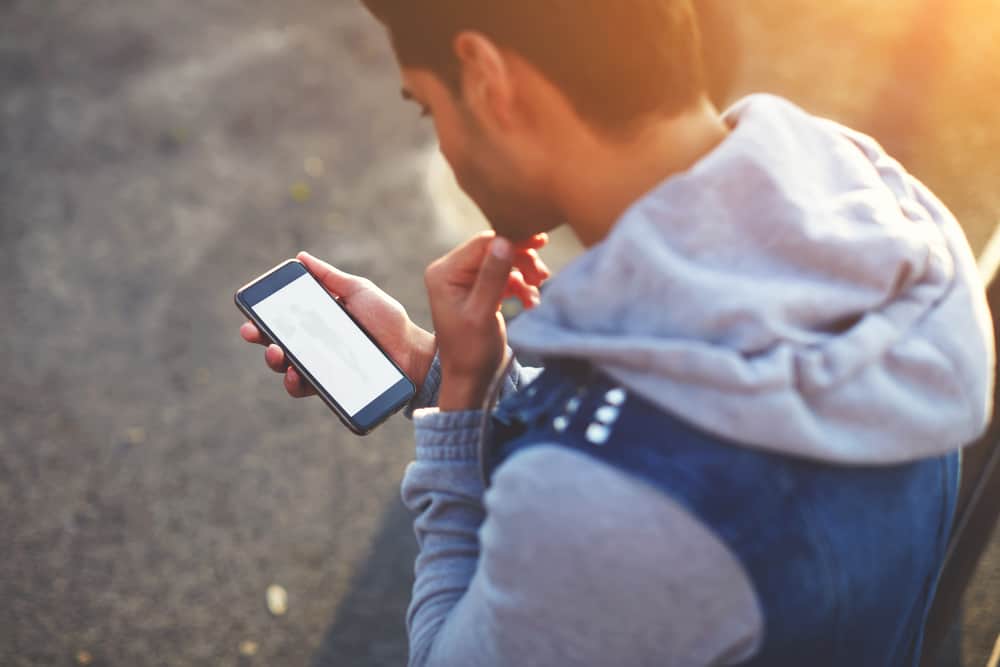 Snapchat is a popular social media app with more than 200 million daily users. Millions of people use it to share photos, filter them, and send messages.
Snapchat provides security when you are using their service. It also has screenshot protection for the messages you send in case someone was to try to take a screenshot of your story.
You can always check who has visited your story. More crucially, if anyone has screenshotted it before it disappears. There are so many ways for people to be able to see who screenshotted your Snapchat story. The easiest way is to check the story views and see who has overlapping arrows, which means the user screenshotted it.
Generally, Snapchat is designed to be a private and safe social media. Its many features, such as how snaps and stories fade away after a particular time. It also lets you know when another user has screenshotted your story. You can even set an alert to inform you when such a thing occurs.
This guide will discuss all you need to know about Snapchat stories. Also, we will, most importantly, how you can see who screenshots your story.
Step-by-Step Guide on How To See Who Screenshotted Your Story
There are several reasons why users tend to screenshot your stories.
Sometimes it may be to save the memory the story brought before it finally disappears. Yet, if you have turned on your notifications for Snapchat, you may not get a screenshot alert.
But no worries, you can find out if someone took a screenshot of your public or private story.
So if you are not getting alerts for screenshotted stories, find out who did with the following steps.
Step #1: Open the Snapchat App
First, to perform any activity in an app, you need to open the app.
You must have had a picture or video you posted on your story before you can find out who screenshotted it. So follow the next step to gain access to your stories.
Step #2: Access the Story
Once you have successfully logged in, you need to access your story.
You can access your stories by clicking on the profile icon or avatar at the top left corner of the app's screen. You can see this icon on any of the stories or messages page, which are the other ways to access your profile page.
You'll see the stories listed in the series as you uploaded them when your profile page appears. So browse through the "My Stories" section to select the story you want in particular.
On the right side of these stories, you'll see an eye icon and two arrows overlapping each other and facing opposite directions.
The eye icon implies the users that have viewed your story.
In contrast, the overlapping arrows mean users that screenshotted your story.
Step #3: Find the Users That Screenshotted Your Story
After scrolling through your stories and you find the specific one you'll like to know who screenshotted it, tap on the picture. It'll show the story in full, and at the bottom of your screen, you will see an arrow pointing upwards. This means that there are some elements you can see below.
Once you drag this arrow up, you'll see a list of users that have viewed your story.
If you see the overlapping arrows in front of a user, this person has screenshotted your story. There you go, easily figuring out who has screenshotted your story on Snapchat without getting a notification.
Conclusion
Using the steps described above, you are able to find out who screenshotted your Snapchat Story. You can use these steps to find out who screenshotted your messages also.
Frequently Asked Questions
What happens if you screenshot a Snapchat story?
When you screenshot a Snapchat story, the owner will get a notification of the activity. It does not matter if it is a picture or a video recording. Snapchat sees it as a way of having other people's property. Thus, the app will let the user know about it.
How do private stories work on Snapchat?
The private story is a way of restricting some users to the content you post. When you create a private story, users you give permission or add to the group are the people who will see what you uploaded. Thus, whether creating a story for the public or private view, you'll still get an alert if someone screenshots your story.