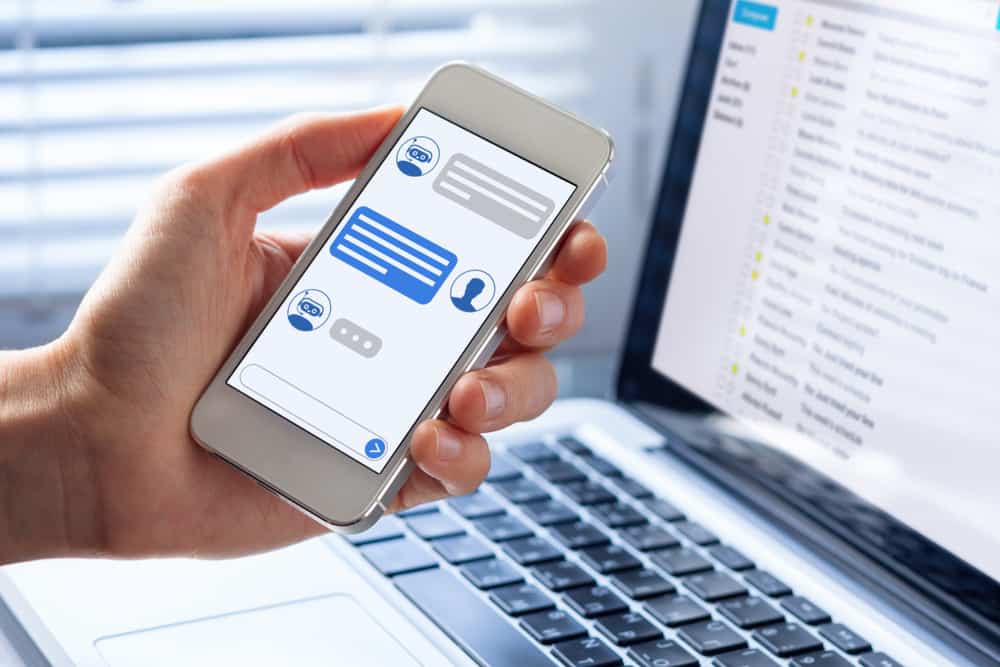 Telegram is an incredibly popular cloud-based instant messaging service that offers voice and video calls and multimedia messages, similar to Meta-owned WhatsApp and Messenger.
It has 700 million monthly active users. Many businesses also adopt the messaging platform because of bots.
But what are Telegram bots, and how do they work?
Telegram bots work as customized keyboards, act as digital storefronts, generate memes on demand, and even accept payments for businesses without human involvement. They connect to users using inline-button callbacks cloaked as JSON and text messages.
We will cover what you need to know about Telegram bots, including what they are, why businesses adopt them, whether or not they are safe, and how you can use Telegram bots.
What Is a Telegram Bot, and How Does It Work?
Telegram bots are automated, small back-end programs that can be embedded in public Telegram channels or chats to perform specific predefined functions independently, including communication. Telegram bots are convenient and fun, capable of getting several things done.
Telegram bots can perform every function a human chat partner does. It can send text messages, videos, images, and other files. A Telegram bot works by executing several commands within a Telegram chat that request information or trigger specific actions.
For instance, you can send a Telegram bot the following command: /help or /settings. The output of these commands appears within the Telegram chat as text feedback.
The command list could be as follows:
/stop
/temperature
/status
A Telegram bot can also provide the latest or trending news anytime. There's even another one that fetches cat memes for Telegram users instantly.
The primary function of Telegram bots is to deliver several automated task results. This computer program can serve brands or companies with numerous features such as sending out reminders or information, ordering, playing tunes, etc. A bot can also post messages in a Telegram channel or group.
Telegram users can follow any bot they are interested in. The most popular is the Telegram bot, which has several features that businesses find incredibly useful. Telegram provides an API that can be used to create bots for gaming, productivity, social interactions, and eCommerce services.
Asides from these, Telegram bots can collect leads or offer customer support when connected to a ticketing system, a CRM (customer relationship management), or other messaging platforms.
Storage of Telegram Messenger Data
Telegram stores every data, including all chats and bots, in encrypted forms in the cloud. Therefore, there is no need for external backups of Telegram data while entire personal settings are always available to logged-in users across platforms everywhere and at any time.
Why Businesses Use Telegram Bots
Bots are becoming more popular daily as several new business use cases emerge. Telegram APIs also make it easy for brands to create Telegram bots and promote them to get more users for transactions.
Telegram bots simplify conversations between a machine and the user, allowing both to perform tasks seamlessly. Bots help brands engage users while gathering vital data and much more.
Here are some of the reasons businesses use Telegram bots.
Reason #1: Better Engagement
Brands with an active customer base on Telegram have no problem sending videos, images, and audio to customers and vice versa. Savvy companies can create marketing campaigns that engage all their customers in several ways.
For instance, you can create a Telegram chatbot to respond to customer queries instantly. The outcome is enhanced or better customer engagement.
Reason #2: Availability
Telegram instant messenger covers every major platform, such as iOS, Android, and Windows mobile devices, with desktop applications for Windows, Linux, and Mac. Moreover, it has a web version that allows users to target prospects extensively.
Brands need not worry that their customers won't be able to access this cloud-based instant messenger. They can send vital information to all their customers at any time and anywhere using Telegram bots.
The availability of Telegram bots boosts opportunities for businesses to find potential buyers and increase conversions.
Reason #3: Security
Every message sent within Telegram is encrypted, making the instant messaging platform one of the most secure globally. Considering the latest trends around cybersecurity and hacking cases, using Telegram for business purposes makes a lot of sense for brands or companies.
Organizations using Telegram bots can be 100 percent confident that the platform will safeguard them – and their numerous customers' – crucial data. Telegram is becoming one of the best and most secure places for interaction regarding services and products.
Reason #4: Transactions
Telegram allows users to link their bank account with the platform. This makes it easier to execute financial transactions with businesses on the chat platform.
Although this crucial functionality is only available in Brazil and Russia, there is hope that other countries will soon have access to it.
Reason #5: Free Platform
Telegram is a free chatting platform, regardless of the number of messages or the purpose of usage, i.e., for personal or professional use.
As a result, companies can use the platform to generate potential customers effectively. Telegram bot creation is also free and can be used to build a customer base.
Moreover, businesses deploy Telegram bots as excellent alternatives to mobile applications due to ease of development. Users don't need to install additional software or apps.
How Can I Use Telegram Bots?
Every Telegram bot has a definite username that enables them to join. The bot shows in-app results when you use the Telegram search feature if you know its username.
Tap the bot, and you will be prompted to start a conversation. You can launch the interaction by entering the /start command.
Every bot has several action possibilities and a wide range of features. Select any of them and follow the on-screen instructions to enter the required data.
You can use Telegram bots to convert media files, discover specific songs, etc. and get the desired outcome.
Using a Telegram Bot as a Personal Assistant
A Telegram bot can react and inform comfortably within environments defined by you. It can also enable communication with another bot on Telegram and between people and programmable devices or machines. This means you can forward messages to multiple devices with a click.
Conclusion
Telegram is an increasingly popular cloud-based chat application with more than 700 million monthly active users.
It is a worthy adversary of the Facebook-owned WhatsApp and Messenger, and there's no sign this will change anytime soon.
Telegram bots are powerful tools brands use to target, reach, and stay in touch with prospective customers. They can optimize multiple processes, including automating customer support services.