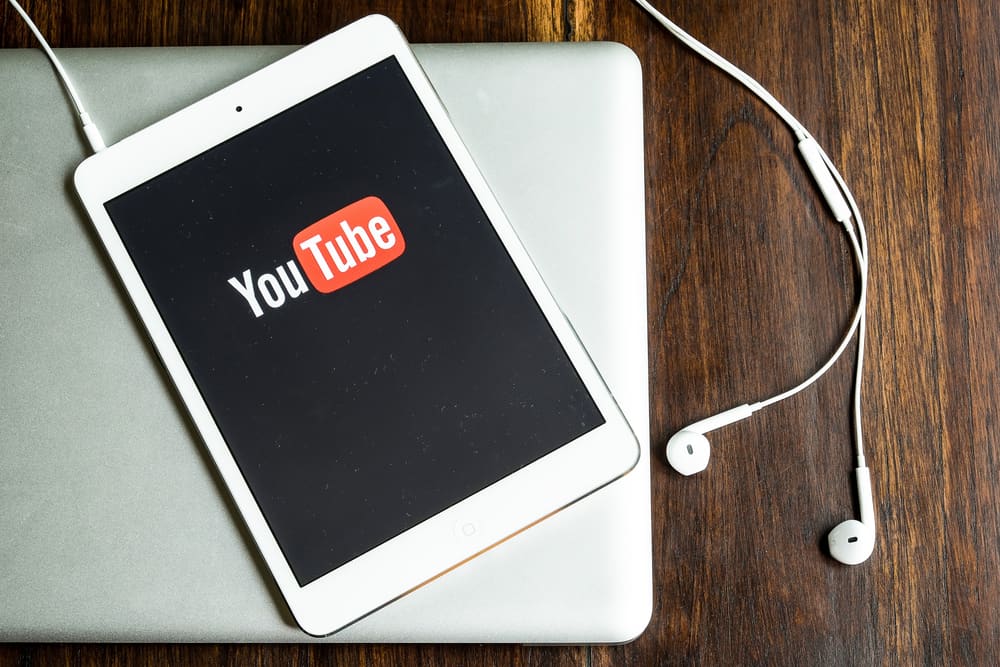 YouTube has been a part of many conversations regarding social media platforms because of its continued growth and longevity.
While much of this platform's success can be attributed to its excellent features, high user penetration, and an enormous library of content, it's no secret that Google, YouTube's parent company, has played a significant role in steering this platform to great heights of success it now stands on.
If you're a YouTube fan, you may be curious about when Google bought YouTube and how the platform has transformed since the purchase.
Google bought YouTube in October 2006 for $1.65 billion and announced it on October 9th. At this time, YouTube was still a relatively small platform with an unpredictable growth trajectory. However, Google saw it as the 'next big thing' and, because it was among the first video streaming platforms, termed it as 'the next step in the evolution of the internet.' Over the years, YouTube has enjoyed immense success, including a remarkable increase in its profit margin since its acquisition by Google.
Read to the end to learn more about when Google bought YouTube and some of the significant stages of transformation in the app's journey to success.
Overview of Google's Acquisition of YouTube
YouTube is one of Google's best and most significant acquisitions, given the platform's tremendous success over the years.
However, this decision only came after Google's own platform, Google Videos, failed to take off as expected.
In 2005, Google launched a video platform, Google Videos, meant to tap into the vastly open video streaming market because there weren't any other platforms at the time.
Google was already enjoying global popularity with its famous search engine. This popularity made creating a video streaming app seem much more straightforward.
Some of Google Video highlights included downloading videos, which YouTube's free version currently doesn't support, and playing videos on full screen.
Still, it had many copyright issues and was no match for YouTube regarding quality and features.
Unfortunately, Google Videos didn't follow the same trend as the search engine.
A year after launching Google Videos, YouTube acquired the already established platform YouTube.
Google kept the Google Videos platform running for 10 months after the YouTube purchase but discontinued it after. All the videos that were on Google Videos were transferred to YouTube.
Next, we'll discuss the most impactful YouTube success stages after its acquisition by Google.
How YouTube Has Transformed Since its Purchase by Google
Google has introduced several crucial YouTube features and functions, making it one of today's most successful and famous platforms.
Despite the emergence of new video streaming apps, YouTube has retained its position as the second most visited site and the most popular video streaming app globally.
One of Google's most significant introductions is the YouTube Partners Program, launched in December 2007.
After spending a year establishing its user base, YouTube decided to focus on an advertising ecosystem in 2008, which began with the launch of the YouTube Partner Program.
Users could now create content and earn from ads. It later launched the YouTube Insight (analytics) tool to help creators track ads and commensurate payments.
By launching the Partner Program and integrating ads into the site at a broader scale, Google gave advertisers an opportunity to connect with customers through one of the biggest platforms globally.
YouTube now runs over a billion ad views aided by creators on the Partner Program. It also has more monetized ad views than any other social media site and has various ad formats to suit different advertisers' and user needs.
Other vital monetization features Google introduced on YouTube over the years include:
The click-to-buy e-commerce platform launched in October 2008
Introduction of promoted videos in November 2008
Expansion of home page ads from one to seven from January 2009
Introduction of skippable pre-roll ads in November 2009
Launch of targeted videos in December 2009
Introduction of ads on the YouTube mobile app in March 2010
Overall, Google has refined many aspects of the YouTube platform, helping it scale in profitability while maintaining its user-friendly and highly functional capabilities.
Regarding advertisers, Google has several features that help business owners advertise on the platform and reach their target audience from any global location.
Advertisers also have more control over where and how their ads appear, helping them drive their resources toward the most meaningful audience.
Summary
Google bought YouTube in October 2006 for $1.65 billion.
Even though YouTube was still a relatively small platform at the time, Google termed it as 'the next step in the evolution of the internet.'