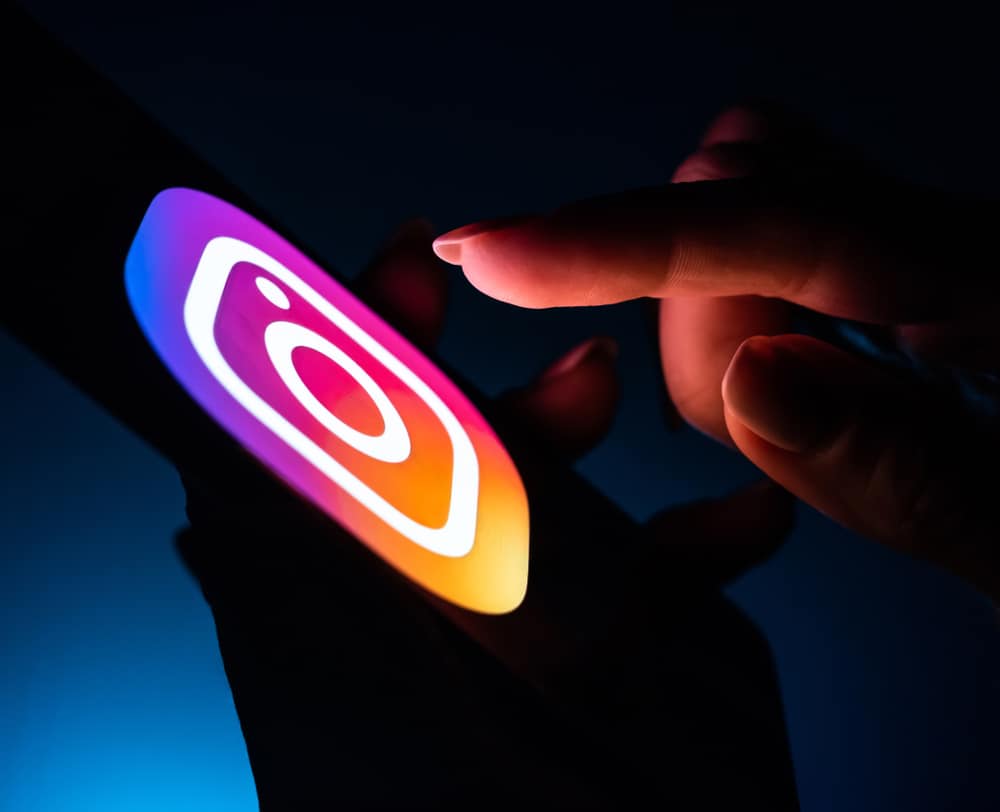 Instagram has been in the talks for its controversial stories and posts.
People can share their personal life, work hustle, and family time there.
Instagram's "close friends" feature for stories has made users more vocal.
There's always a drama going on on Instagram. It's a shame if you can't share it with your friends.
Well, how about screen recording a story? Does Instagram notify when you screen-record a story?
There's no way someone can know that you have screen-recorded a story. The thing is that Instagram does not notify you when your screen records a story. Thus, you can easily view the story on a loop and record whatever you want. Still, Instagram notifies the users when you take a screenshot/screen record the disappearing pictures in the Direct Message.
Screenshots are not enough when there's a streak of dramatic episodes in someone's story. I mean, who does not enjoy gossip and hot news?
Screen recordings can help you tittle-tattle with your buddies in full swing. Wait, does Instagram notify you when you screen-record a story?
Well, you don't need to worry about that. Why? I have clearly stated when Instagram notifies you when you screen record and when not in this article. Hover down to know more!
What Are Instagram Stories?
Instagram got inspired by other social platforms, like Snapchat, and added a new feature in 2017.
They introduced "Story," where the users could share their moments from time to time. You can add your daily life routine, tips and tricks, and helpful information to stories.
In short, Instagram stories are a home for all. The aspect that makes them distinct is that they disappear after 24 hours.
Your stories get uploaded as you get a rainbow-colored ring around your profile. You can also make the highlights out of your story now!
Instagram introduced an attribute to it back in 2018. It helped users get notified when someone captured their story. That's why people today aren't sure whether Instagram notifies you when screen recording a story. Stay calm; that update is long gone for good!
When Does Instagram Notify When You Screen Record a Story?
Well, Instagram Stories have grabbed everyone's interest. The content is updated over there daily.
You get to see something new every day. In such cases, even if it is unethical to screen record someone's story, a little telltale still goes on.
You may want to screenshot an important notice from your form or anything else. You need to calm down in this aspect.
There will be no notification. Yes, even if you screen record or screenshot their story. Instagram users can only see the viewer's list. They can't see the screenshot takers' usernames.
Still, there are a few things you need to vary on if you don't want to be rattled.
Instagram Screen Recording Notifications
Instagram lets you play safe even if you screenshot everything over Instagram. Still, "Direct Messages" is an exception.
Here are two cases where taking a screenshot can notify the person on the other side:
Direct Chat – If any of you has "vanish mode" switched on.
Disappearing messages – sent through the Instagram camera directly.
These two main scenarios can make you land in hot waters. Instagram sends notifications if you take screenshots of both of these things.
Tricks To Bybass Notifications
Here are a few tricks that can save you if your device can't screen-record the direct chat and pictures:
Turn the phone's wifi off, take a screenshot, and log out.
Turn Airplane mode on and take a screenshot.
Capture the content using another mobile.
And that was everything you need to know about "Does Instagram notify when you screen record a story?"
Screen recording can be your best buddy if you want to keep evidence of chat or disappearing pictures on Instagram. How? Instagram does not notify users when you record their content on Instagram. Yes, you read it right!
Summary
You can get in a tight spot when you quickly need to screen-record a story but can't.
It can get messy if you are caught taking a screen recording or a screenshot of someone's story.
Still, you don't need to feel this way anymore.
We have answered all your speculations about that topic.
We have demonstrated ways to take screenshots without getting notified as a bonus.
Don't forget to check them out!
FAQs
Does Instagram notify you when your screen record is live?
There's no such feature. Instagram does not notify you when your screen record is live. You can screenshot and screen record any love session tension free.
Can you see who screenshots your Instagram story?