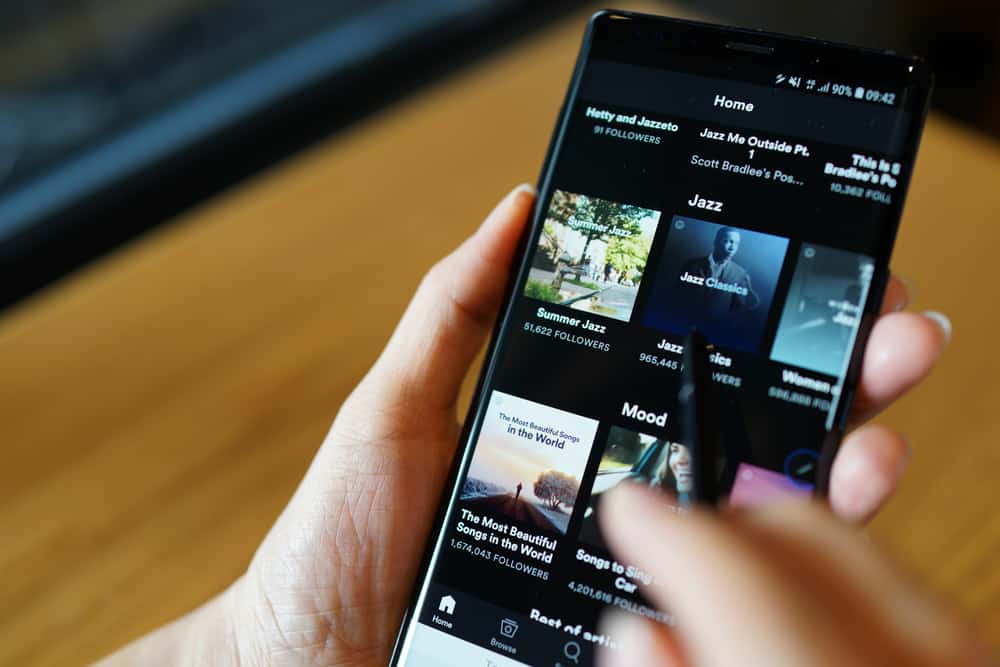 People largely use Spotify to stream music. With Discord, it's possible to stream music from different platforms. For instance, Discord supports Spotify, and you can connect to your Spotify account from your Discord and stream your music.
Moreover, you can link a different Spotify account to your Discord and remove the currently connected Spotify account. We will see how.
You can add a different Spotify account to Discord on the desktop and the mobile Discord app. Open Discord on your device and access the "User Settings" page. Click on the "Connections" tab to see the currently connected platforms. Locate Spotify and click the "X" button. Confirm that you want to disconnect Spotify from Discord. Once you've disconnected Spotify, stay on the "Connections" page, select Spotify, and connect to the second Spotify account.
This guide covers whether you can connect Discord with a different Spotify account. Moreover, we will see the steps to follow to achieve this. Stick around as we guide you through the process.
Does Discord Allow Connecting to a Different Spotify Account?
Discord has integrations for different streaming platforms, and Spotify is one of the platforms you can connect to when using Discord. When you connect to Spotify, you can stream music, and your friends will see the music you are streaming on your Discord profile.
When you no longer wish to remain connected to the current Spotify, you may wonder whether adding another account is possible. Here's the thing, Discord only allows you to link one Spotify at a time. So, if you want to add another Spotify account, you must disconnect the currently linked Spotify account to add another.
How To Add a Different Spotify Account to Discord
You must first disconnect the active account when connecting Discord to another Spotify account. We will see the steps to follow using Discord mobile and desktop versions.
Note
Ensure you are logged in to the current Spotify on your browser. That way, you will quickly manage to add it on Discord. Otherwise, you will add the previous Spotify account without realizing it. Once that is sorted out, proceed as follows.
On Discord Desktop
Open the Discord application and sign in.
Locate the "User Settings" icon at the bottom and click on it.
Navigate to the "Connections" page.
You will see the platforms you are connected to on the connections page.
Locate Spotify connection and click the "X" icon on its right.
Click the "Disconnect" button on the confirmation prompt to confirm you want to disconnect your Spotify account.
Once disconnected, click on Spotify icon in the list above.
On the open web page, complete the connection process to connect spotify.
Once the connection completes, you will notice that your Spotify will be listed in the connected platforms.
On Discord Mobile
Open your Discord mobile application.
After logging in, tap the menu icon at the top.
Tap on your Discord avatar at the bottom.
Scroll down and open "Connections."
Find Spotify and tap the "X" next to it.
Confirm your action by tapping "Disconnect" on the confirmation prompt.
On the "Connections" page, tap the "Add" button.
Select Spotify and complete the connection process.
That's it. You are now connected to the other Spotify account you wanted to use. With Discord, only one Spotify account can be connected at a go. Hence, we must first disconnect the currently linked Spotify to add another.
Conclusion
Discord integrates with Spotify seamlessly. To add another Spotify account, open your Discord application and access your "User Settings" page's "Connections" section. Find the connected Spotify account and hit the "X" icon. Once you disconnect Spotify, you can connect it to your other Spotify account and enjoy streaming your music.