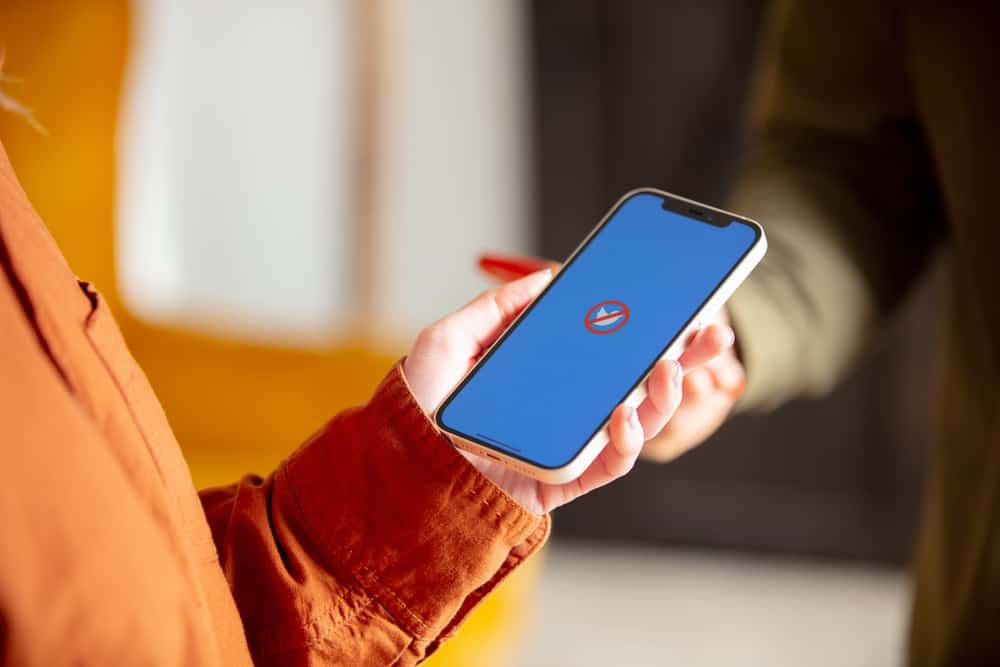 If you use an iPhone, iMessage is likely your go-to messenger. It allows you to send and receive text and multimedia messages from other Apple users. Besides this, you can make audio and video calls on the platform easily.
Indeed the platform is for chatting with your friends and family, but iMessage also gives you certain autonomy. For example, you may block users whenever you feel like it.
If a user doesn't respond to your texts on iMessage, you may ask, "Does iMessage deliver when blocked?"
iMessage is unique because it tells you whether your messages have been sent, delivered, or read. You may have been blocked if your iMessage texts do not display the "Delivered" or "Read" receipts.
There are other ways to know that someone has blocked you on iMessage. The knowledge can help you have accurate information and decide appropriately. Read on to learn more about the block feature and strategies to ascertain that an iMessage user has blocked you.
The Crucial Role of iMessage
iMessage is a great platform for Apple users to chat and have fun. You can communicate on the platform through your iPhone, Mac, iPad, and Apple watch. It's free, fast, unique, functional, and accessible. To use it, the app requires that you are logged in using your Apple ID.
Besides sending text messages, the app grants iMessage users access to features like status updates, read receipts, and media sharing.
Also, you can use features like emojis, GIFs, and other reactions to convey your thoughts and improve your conversation. All these features make iMessage unique and one of the best apps on iOS devices.
Blocking Feature on iMessage
While chatting is important, you might have reasons to avoid some conversations. The internet has given people access to each other to some extent. Unfortunately, some people take advantage of this fact to make it uncomfortable for others.
For example, someone may bombard you with unnecessary texts just because they have your number. Also, they may send you unwarranted text messages or media files in other situations. Therefore, people might react in any way they deem fit.
Like most social platforms and messaging apps, iMessage grants you the power to deal with this appropriately. You control who can contact or message them by blocking them without confronting them, preventing them from sending you messages or media files.
Blocking someone on iMessage is easy, fast, and only easily detected if they know the sign. Sadly, it can be embarrassing if you suspect that someone is trying to prevent you from communicating with you.
Like other people, it's normal to want to know if iMessage delivers when blocked.
Does iMessage Deliver When Blocked?
No, iMessage doesn't and will never deliver if an iMessage user has blocked you. The app will automatically prevent you from using any of its functions to have access to the person who blocked you.
You may think someone has blocked you on iMessage, yet see that your messages are still delivered. In this case, you are most likely not blocked. Although they might have blocked you before, delivering messages means you can now chat with them freely.
Once you are blocked on iMessage, it prevents your instant messages from being delivered. Specifically, you may have been blocked if iMessage does not display the "Delivered" or "Read" receipts.
Also, if your previous texts were delivered, but the new ones failed to deliver over some days, you may have been blocked.
Nonetheless, it is best not to jump to conclusions. Other instances can make your message display not delivered. This means you need to combine other signs before confirming that an iMessage user has truly blocked you.
How To Know if You've Been Blocked on iMessage?
There is no surefire way to tell that someone blocked you on iMessage. However, you can tell by combining some strategies on the iMessage platform.
For example, you can try calling a user if you suspect they've blocked you on iMessage. If a friend has blocked you on iMessage, you can't call them. Instead, you will hear a single ring that goes to a voicemail box.
This could also mean that they are preoccupied. You must repeatedly call to ascertain that the person is avoiding you.
In addition, the green bubble may also tell when someone has blocked you. Although the green bubble indicates that you're sending an SMS, it can also indicate that someone has blocked you on iMessage.
iMessage resorts to sending the regular message if you enable text fallback on your phone.
Conclusion
iMessage is Apple's instant messaging platform for users to communicate with each other. They can send texts and files or use reactions and customization features to spice up their conversation.
Like others, iMessage allows you to prevent anyone from having access to you. This guide answers whether iMessage delivers when you are blocked and other indicators.