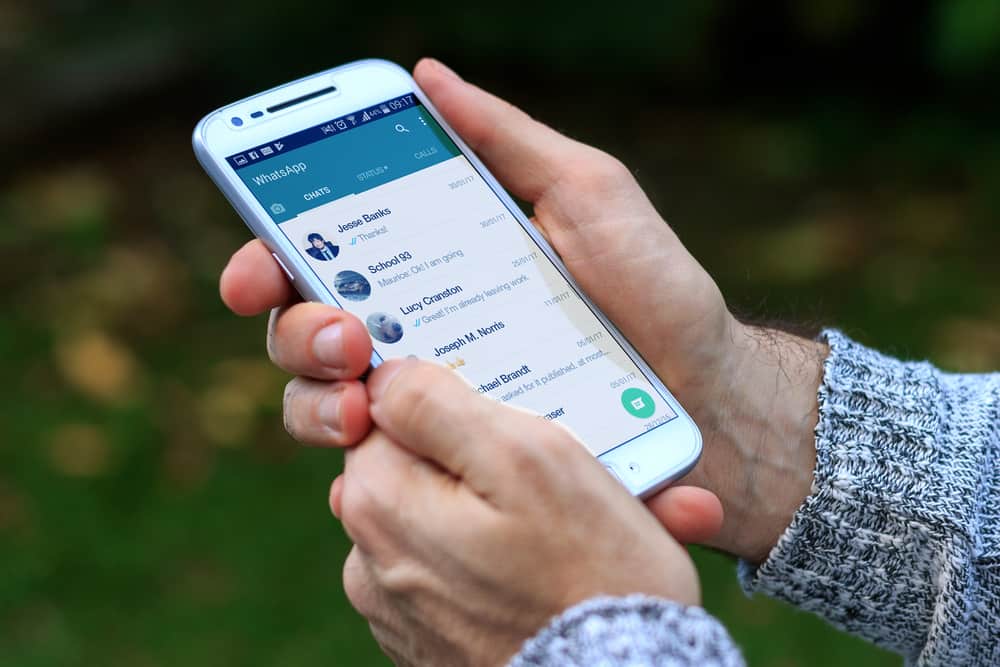 WhatsApp has become such an integral part of our lives that we can no longer envision our lives without it. The 2 billion monthly active users are a testament to the magnitude of the reach of WhatsApp.
It has become an indispensable mode of our communication. WhatsApp even helps businesses of every size manage their communication with customers effectively.
Sending bulk messages on WhatsApp is an effective strategy that allows small to large businesses to provide information related to their offerings to customers at scale.
You can use WhatsApp to communicate everything in-between promotional material to new launches. You can send bulk messages to customers even without saving their contacts. Wondering how?
You can use any WhatsApp marketing software like WASender and WAPlus to help you send bulk messages to as many numbers as you want. Similarly, you can send bulk messages to people in any WhatsApp group that does not restrict members' participation. Alternatively, you can also try WhatsApp APIs and third-party apps to send messages to people without saving their numbers. You can use WhatsApp APIs to send bulk messages to people through their broadcast feature.
The question of sending people WhatsApp messages without adding them to the contact may sound absurd unless you read our article to the end. So keep reading!
Sending Bulk Messages on WhatsApp Without Saving Numbers to Contacts
WhatsApp is excellent marketing and communication tool for small to large businesses. WhatsApp allows you to automate customer communication through the WhatsApp Business app and platform.
The WhatsApp Business platform is essential, particularly for medium and large businesses. It is because it helps them to connect with their customers at scale. Businesses can use APIs to integrate thousands of agents and bots to communicate with customers more systematically.
Sending bulk messages to customers is more convenient and time-saving than sending each individually. You can share promotional material, new launches, news, information, and other marketing material, all at once.
We all know we can send messages in bulk by creating "WhatsApp groups."
The only problem with WhatsApp groups is that you can only add those people whose numbers are saved on your devices. Plus, you can add only 512 people to the WhatsApp groups.
Method #1: Using Any WhatsApp Marketing Tool
Open the WASender Free Plugin Chrome web store page.
Click on the "Add to Chrome" button.
Select "Add Extension."
After the download, pin the extension.
Now, go to the WhatsApp website and scan the QR code to link your device.
On the same page, tap on the WASender extension to open it.
Add the numbers to which you want to send messages with their codes and separate them with commas.
Type the message in the space provided and send it.
All the numbers you have entered here will receive the message without you saving those numbers on your device. This way, you can send bulk messages to as many numbers as you like.
You can also upload Excel files with phone numbers if you do not want to type numbers individually.
WAPlus Extension
You can try the WAPlus extension instead of WASender to send bulk messages on WhatsApp.
Method #2: WhatsApp Groups
You can join multiple WhatsApp groups related to your business niches and use those platforms to promote your brand. Here, you do not have to add those numbers to your contact. Once you send your message, it will be received by 512 people automatically.
The only catch is that the admins of many WhatsApp groups restrict members from posting in their groups. So, join ones that do not impose such restrictions.
Method #3: WhatsApp Official APIs
You can use any WhatsApp API, but we'll give you the example of DelightChat to send bulk messages on WhatsApp. First, you must sign up with DelightChat and apply for WhatsApp API access. After that, follow these steps to send bulk messages:
Launch the DelightChat Android or iOS App. You can also keep using DelightChat on your browser.
Click on "Broadcasts" on the left panel.
Upload your contacts by importing a CSV (numbers with area codes) from your devices.
Next, in the "Message Templates" section, create your campaign with its title and message.
Select the "Message Schedule."
Lastly, hit "Publish Broadcast," and your message will be sent to all the contacts in your CSV at the given time in bulk.
You can also see the delivery status and read receipts of your campaigns in the reporting section.
Other Methods for Sending WhatsApp Messages Without Saving Numbers
You can try the following tricks to send messages on WhatsApp without saving numbers.
Use WhatsApp APIs To Send Messages Without Adding People To Contact
Facebook or Meta, in 2018, launched WhatsApp and WhatsApp business APIs to help businesses communicate effectively with their customers.
Open your browser either on your computer or smartphone.
Copy this link: https://api.whatsapp.com/send?phone=xxxxxxxxxxxx and paste it to your browser's URL bar.

Before copying this link, replace all the "Xs" with the number you want to send the message to.
Also, add the receiver's country code before the number. For instance, if the country is the USA, you should type "1" followed by the number.

After you hit "Enter," the browser will show the complete number on the screen with the message "Continue to Chat."
The new screen will ask you to use WhatsApp web or the WhatsApp App.

If you select WhatsApp app, then your WhatsApp or WhatsApp Business app will open with the chat window of that number.
Similarly, if you select the WhatsApp website, then you need to link your WhatsApp app. After scanning the QR code on your desktop screen, the chat window of the number will open.

Type your message and send it to the desired number.
This way, you can send messages to as many people as possible without saving their numbers.
The number you want to send a message to should be registered on WhatsApp. Otherwise, you will get the message "Phone number shared via URL is invalid."
Try Third-Party Apps 
You can also use any app to send bulk messages to numbers without having to save those numbers on your phones.
In these apps, type the receiver number with the code and message. These will redirect you to the WhatsApp or WhatsApp Business App with the receiver's Chat window.
The Sum-Up
To sum it up, WhatsApp is an effective business tool with everything to help businesses of every size communicate with their customers effectively. One of the imperative things for companies is to reach their maximum current or potential customers with less wastage of resources and time.
Sending bulk messages is one of the ways businesses can communicate with their many clients all at once. Try out our guide and connect with as many customers as you want without even having to save their numbers on your devices.