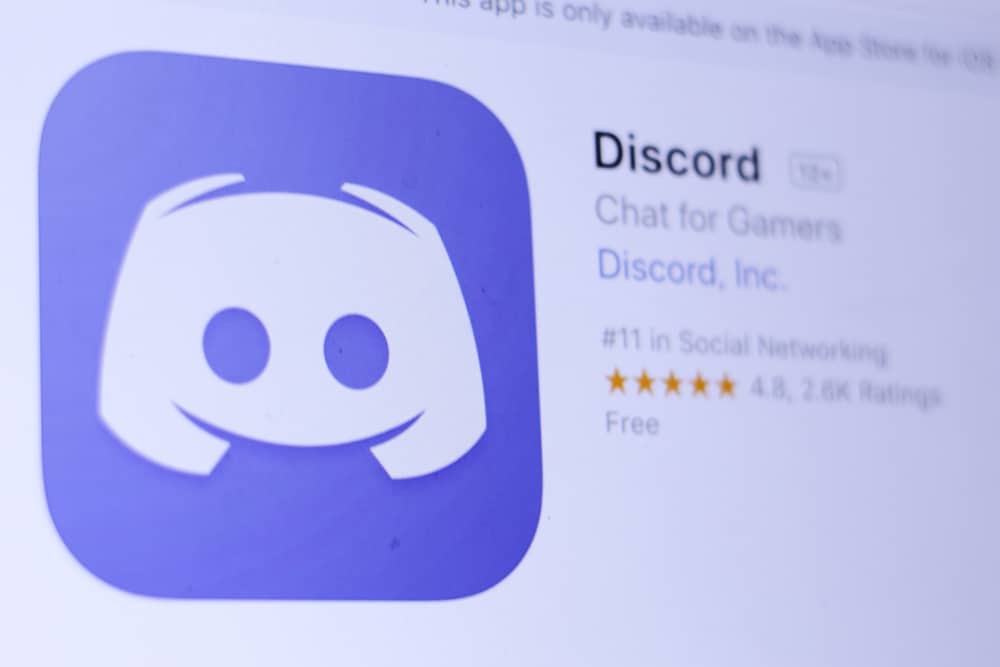 Discord offers multiple features you can utilize. You can use Discord to chat with friends or game together. As a VoIP platform, Discord has plenty of features you can utilize.
Although Discord has plenty of features, when you want to work with themes and plugins, you need BetterDiscord. This unofficial Discord version can be installed from its website, but you may face an error when installing it.
There is no specific reason why BetterDiscord won't install. If Discord has damaged files, you may encounter an error. Moreover, you will get an error when installing if you fail to download the correct BetterDiscord version. Still, if you don't have an active internet active connection, BetterDiscord will fail while installing. Lastly, if you have downloaded mods and tried installing them, they will interfere with the installation.
We will discuss BetterDiscord. We will see how to install it on your system. Moreover, we will discuss why BetterDiscord fails to install and how you can fix the problem affecting its installation.
How To Install BetterDiscord
When using the official Discord application, some features are hidden from you. For instance, using themes or plugins to enhance your experience. However, you can access these features using BetterDiscord. It is an unofficial Discord extension that lets you customize the official Discord.
With BetterDiscord, you can use custom themes, backgrounds, customizable text, etc. Aside from using the many plugins that BetterDiscord offers, you can write your plugins. BetterDiscord goes against Discord's terms of service, and Discord doesn't protect you when you use BetterDiscord.
Nonetheless, you can install BetterDiscord to upgrade your Discord experience.
Download the BetterDiscord installer.
Run the installer on your computer.
Accept the "License Agreement" for the installer and click "Next."
Select your Discord version and click the "Install" button.
Once the installation completes, close the installer window.
Open your Discord application and enjoy using BetterDiscord.
That's how to install BetterDiscord quickly. If you run into errors when installing BetterDiscord, check the following section to understand what causes the installation error.
Why Won't BetterDiscord Install
Sometimes, you may face issues with BetterDiscord not installing as it should or not working as expected after the installation. If you get an error despite following the installation steps in the above section, below are the common causes.
Unstable Internet Connection
To successfully install BetterDiscord, you must have an active internet connection. So, if you have a weak or no internet connection, the installation will fail as the installer won't retrieve the required files to handle the installation of BetterDiscord.
So, ensure you have a stable internet connection. If you do, the installation is failing because of another problem.
Corrupted Discord Files
When Discord has damaged files, they will affect how Discord works on your device. When Discord fails to work correctly, the impact will be felt even when installing BetterDiscord as it runs on the installed Discord version.
Incorrect BetterDiscord Version
Sometimes, you may download an incorrect BetterDiscord version. Still, it could be the downloaded version is corrupted.
Either case will cause your BetterDiscord installation to fail. The correct version can be accessed from the BetterDiscord official website.
Issues With Discord Mods
There are multiple add-ons designed to work with BetterDiscord. However, BetterDiscord may fail to install if you are downloading or installing these mods during the installation.
Moreover, if you have already downloaded the mods, BetterDiscord may fail to install unless you first remove the mods.
How To Fix BetterDiscord Not Installing
Don't get frustrated that BetterDiscord is not installing in your case. The error is common, and we have different ways you can use to resolve the problem. Take a look!
Check Your Connection
If BetterDiscord fails to install, the issues could be due to your poor internet connection. Hence, check your connection and ensure it is stable. Once that is sorted out, try downloading and installing BetterDiscord again.
Reinstall Discord
Sometimes, your Discord could have corrupted files hindering BetterDiscord from installing. So, reinstall the Discord application on your computer and try to install BetterDiscord, and hopefully, it will work.
Download the Installer Again
It could be the installer you downloaded is corrupted or incorrect. So, visit BetterDiscord's website and get the correct version. Download and rerun the installer.
Avoid Downloading Mods
Ensure you don't have any mods downloaded or installed during the installation. If you do, remove them and only add them after BetterDiscord installs.
Conclusion
BetterDiscord won't install if you have a poor internet connection, download the wrong installer, have mods installed on your system, or have a corrupted Discord application. We've discussed the causes of BetterDiscord not installing. Still, we've seen the various ways to fix this problem.