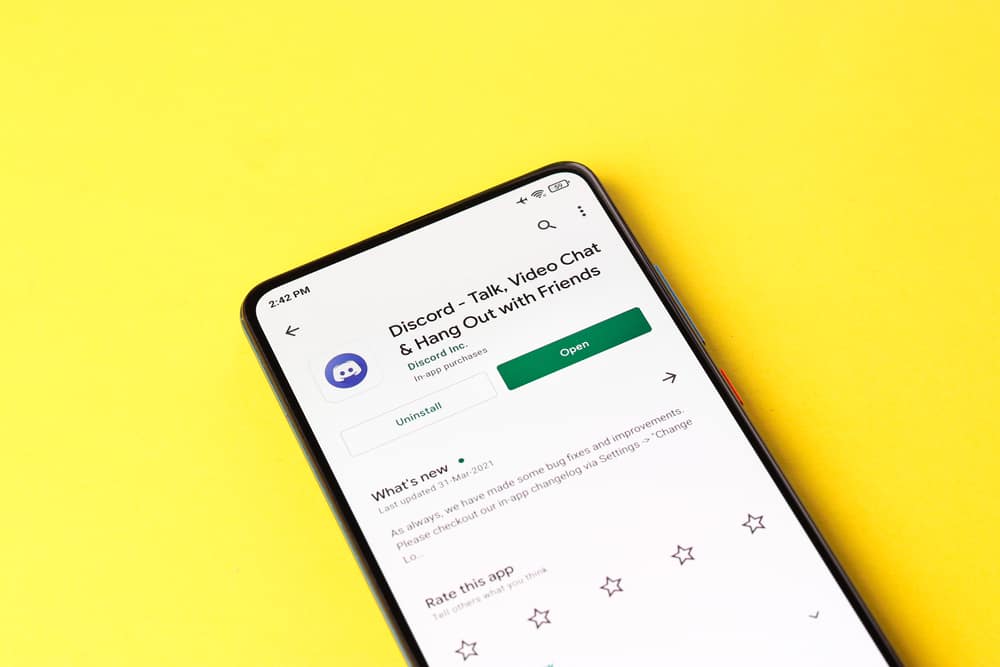 When you have a new Discord server, one thing to consider doing is setting Discord rules that members should follow.
Rules are how you moderate and maintain order in your server, and members that violate your rules risk getting kicked out or banned from the server.
Creating Discord rules is not an obvious task; unless you have a guide, you may miss out on creating realistic and good rules.
Discord server rules protect every member mainly from harassment, spamming, fake advertisements, etc. The goal is to create short but clear rules.
Examples of good rules include no spamming, no advertising, being respectful, no sharing of sexual content, no hate speech, no threats, no harassing others, and no racism.
When you have your rules clearly defined, you can share them on your server.
This guide covers the benefits of creating rules for your discord server. We will mention factors to consider when setting the Discord rules and give examples of the rules you can set for your Discord server. Lastly, we will see the steps to follow when you want to add rules for your Discord community.
Do You Need Discord Server Rules?
Managing a Discord server requires you to employ different strategies, including creating rules that members should follow. The idea behind creating a Discord server is to create a community, and while at it, you must ensure you accommodate every member and protect them.
There are different server moderation bots that you can add to your Discord server to help with managing the members. Still, you can develop different rules that regulate how members behave on your server.
Having Discord rules helps new Discord members find their way around your server.
The rules will guide members to understand what they can say, use, or share while on the Discord server. Sometimes, you can specify the consequences of violating different rules.
The bottom line is that your Discord server requires you to have various rules that define your server's culture and community guidelines.
What are Some Good Rules for a Discord Server?
When deciding which rules to set for your Discord server, there are various aspects the rules should cover.
These aspects help ensure everyone is accommodated in your server and that you create a safe community for everyone.
The rules should prohibit harassment and threatening of any member.
You should advocate against hate speech and discrimination of any member.
You should enforce rules that protect members from getting spammed by others.
The rules should guard against sharing of sexually explicit content.
Ensure you warn members against violating other people's proprietary rights.
The above are the main things you should stress when setting your rules.
With that in mind, below are good rules for a Discord server.
Hating or trolling each other is prohibited.
Every member must be respectful of others and their ideas.
Sharing of promotional or spamming links is prohibited.
Sexually explicit content shouldn't be shared on the server.
Avoid server raiding.
Don't share someone's work without their consent.
Sharing of misleading information is not allowed.
Using abusive language is prohibited.
No buying or selling is allowed on the server.
Discussions involving controversial topics like religion are not allowed.
Recording of voice channels is prohibited.
Avoid mass pinging with no agenda.
Excessive usage of Discord stickers is not allowed.
Impersonation won't be tolerated.
How To Setup Rules for a Discord Community
Now that you know what good rules for a Discord server are. The next thing is to add the rules to our Discord server, so new members must agree to follow the rules before joining the community.
Open your Discord application.
Locate your target server and tap on the down arrow at the top.
Click the option for "Server Settings".
Tap on the option for "Enable Community" and click on the option for "Get Started".
Add the required details and continue with the prompts.
Go back to the "Server settings" page and click the option for "Moderation".
Click on the "Rules Screening" option.
Set up the "Membership Screening" for your server and customize the rules.
In the "Server Rules" section, add the specific rules you want for your server.
With that, anyone who tries to join your Discord community must agree to follow the listed rules before they can be accepted to join the server.
Doing so creates a conducive and safe environment for every member of your Discord community.
Conclusion
Rules on Discord help govern and moderate a Discord server.
Moreover, they help in creating a safe community for all members.
We've discussed Discord server rules and given examples of good rules you can set for your server.