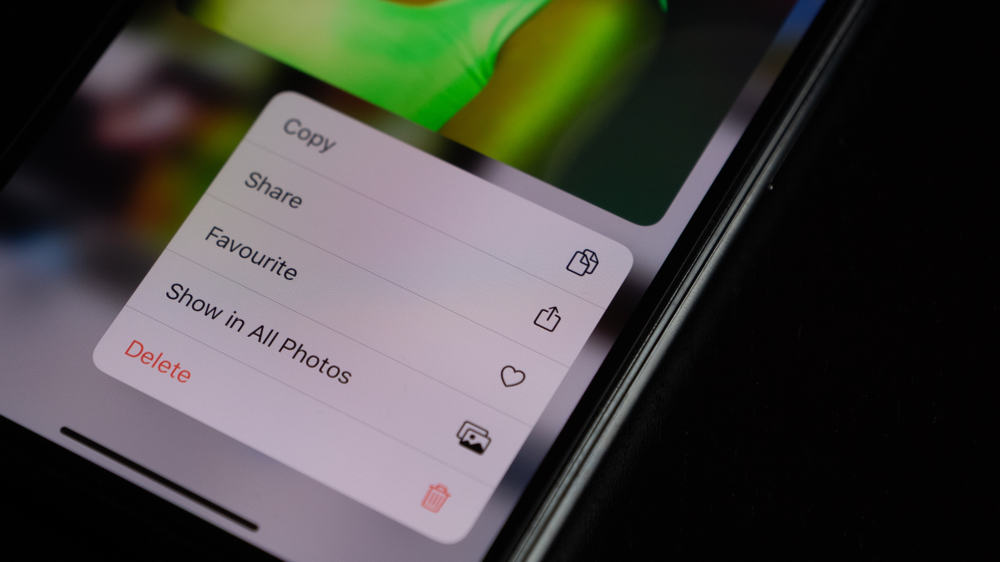 Trying to remove that old profile picture from your Telegram account? Worry no more!
We'll show you the simple steps to eliminate it, so you can enjoy all the features this popular instant messaging app provides.
We've got everything covered in this blog post, from switching pictures or deleting them entirely.
So let's jump right in and witness how easy it is to delete a Telegram profile picture!
To delete a Telegram profile picture, go to Telegram settings and tap the "Change Profile Photo" option. Select "Remove Photo" and tap "Remove" to confirm.
This blog aims to assist people by giving them a detailed step-by-step guide on deleting a Telegram profile picture. 
Steps To Delete Telegram Profile Picture
Here are the detailed steps to delete a Telegram profile picture.
Step #1: Open the Telegram App on Your Device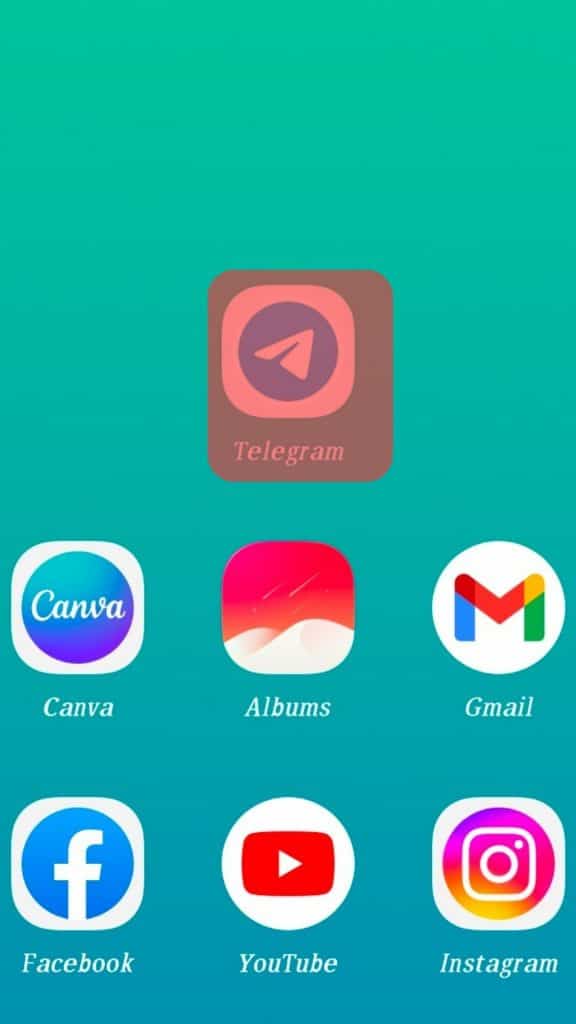 To begin the process of deleting your Telegram profile picture, you need to open the Telegram app on your device.
This can be done by tapping the Telegram app on the home screen or app drawer.
Step #2: Navigate to Settings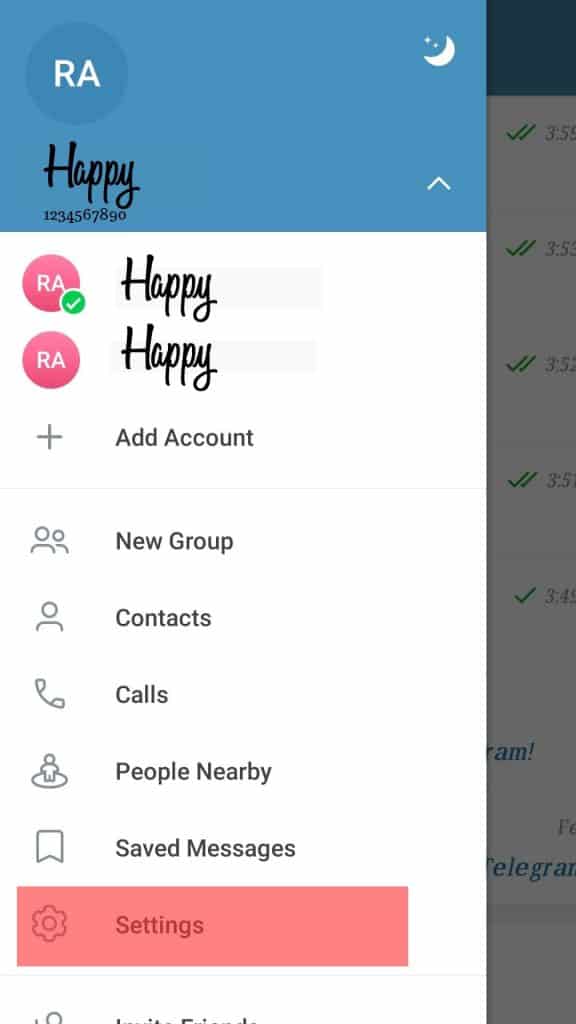 If you use Telegram on an iOS device, tap on the "Settings" options in the bottom right corner.
On your Android device, tap the hamburger menu icon in the top left corner.
Step #3: Click on Your Profile Picture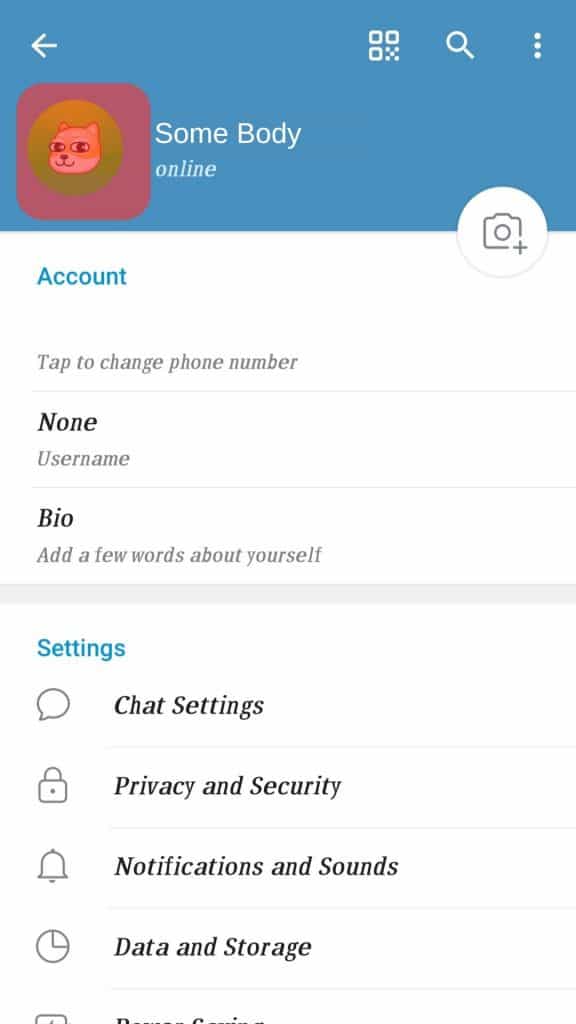 Tap on your current profile picture to open your profile. This will give you access to your profile information and settings.
Step #4: Tap the Three Dots icon on the top right of the image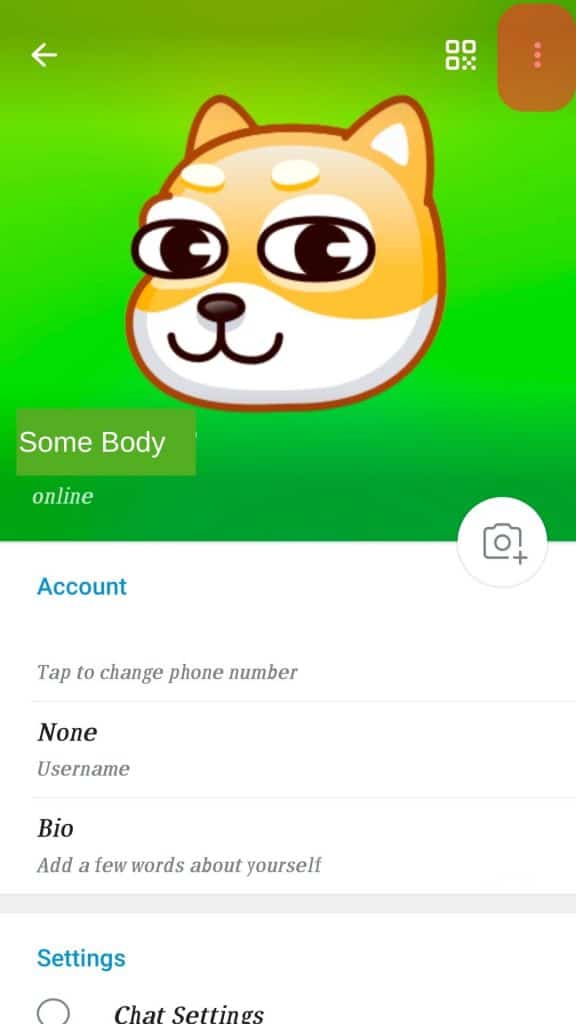 Tap the three dots icon.
Step #5: Delete the Photo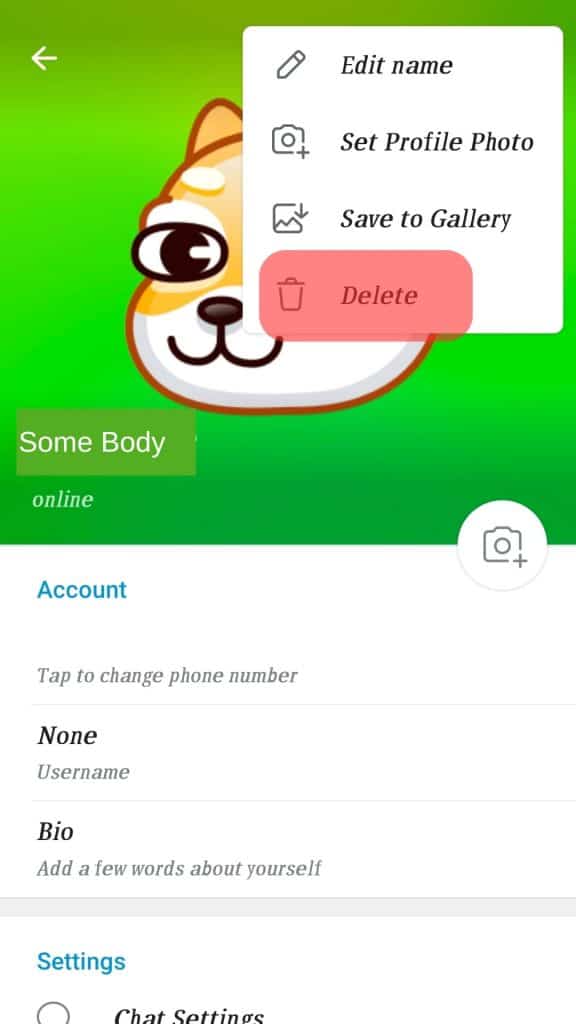 Select the "Delete" option from the options that appear to remove the photo.
Confirm the action by tapping "Delete" again.
Change the Profile Picture
Instead of deleting, if you wish to change your profile picture, you can do so following the same steps but changing a bit towards the end. Rather than clicking on the "Remove Photo" option, you can take or choose a new one.
Is There Any Telegram Profile Picture Safety Protocol?
Yes, Telegram has implemented safety protocols for profile pictures. The following are some of the vital safety protocols in place.
Protocol #1: Content Moderation
Telegram uses automated systems and human moderators to ensure that profile pictures do not violate their community guidelines, which include restrictions on adult content, hate speech, and other inappropriate material.
Protocol #2: Privacy Settings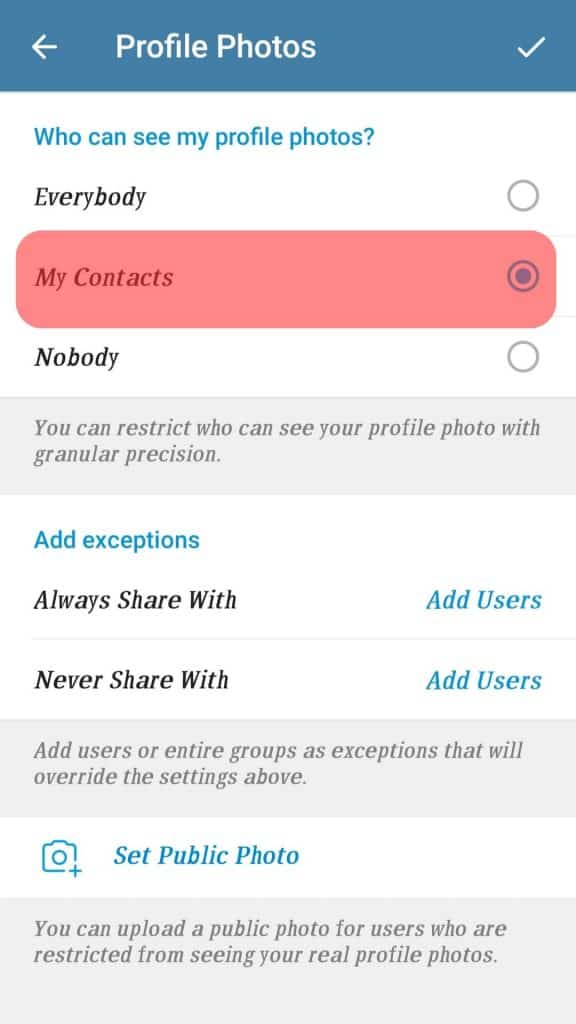 Telegram allows users to set privacy settings for their profile pictures. You can make your profile picture visible to everyone, only your contacts or yourself.
This helps ensure that your profile picture is only visible to those you want to see.
Protocol #3: Reporting System
If you come across a profile picture that you believe violates Telegram's community guidelines, you can report it to the Telegram team.
The team will review the profile picture and take appropriate action if necessary.
Protocol #4: Encryption
Telegram uses encryption to protect the privacy and security of your data, including your profile picture. This means you and those you have shared it with can only access your profile picture.
Overall, Telegram takes the safety and security of its users seriously and implements various protocols to ensure that profile pictures are safe and secure.
Tips for Selecting a Telegram Profile Picture
When selecting a profile picture to make a great first impression on social media, remember a few things. First and foremost, ensure that the image is clear and of high quality so you can be represented accurately.
When setting up your profile, take care to configure privacy settings that are appropriate for the network or app and what kind of content you are sharing with your family, friends, and colleagues. Additionally, choose an image that characterizes who you are and is mindful that it should be suitable for all audiences. 
Conclusion
In conclusion, deleting a Telegram profile picture is a straightforward process that can be achieved in just a few taps.
You'll easily remove your profile picture by following the steps mentioned in this blog.
It's also crucial to be aware of the safety protocols in place on Telegram, including content moderation, privacy settings, reporting systems, and encryption, to ensure that your profile picture is safe and secure.