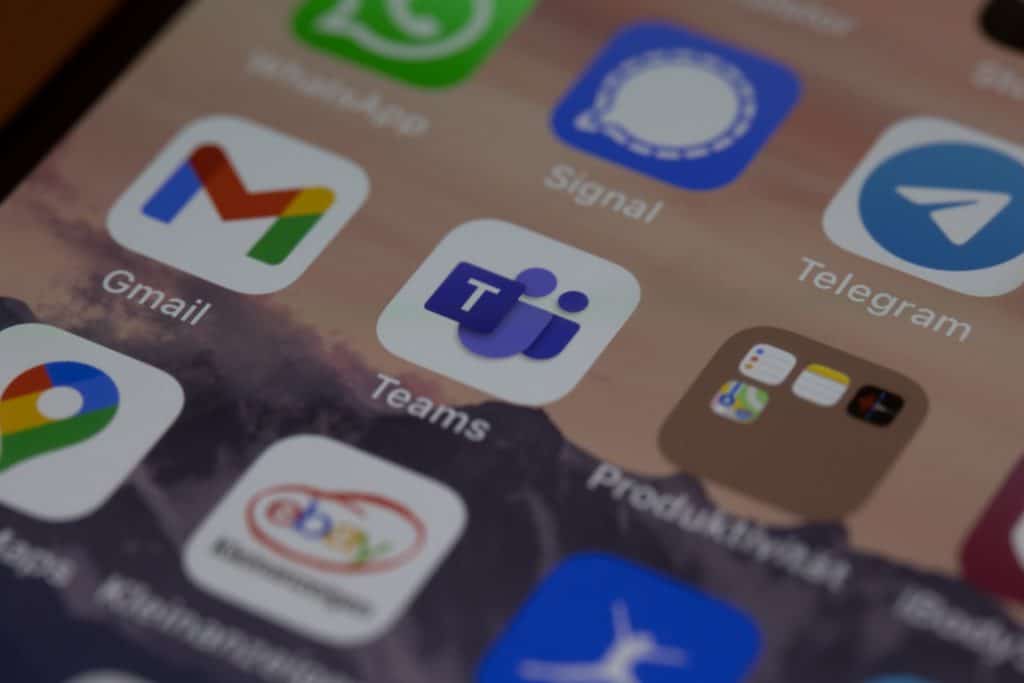 Over the past few years, Microsoft Teams has established itself as a leading communication and collaboration platform for businesses and organizations.
Even as remote work becomes popular and more collaborative software comes up, Teams remains one of the best, with approximately 280 million daily users.
What makes the software stand out among others?
If you wonder why you use Microsoft Teams and not any other platform, find the reasons in this post.
First, it has an excellent collaboration capacity and superb file management. It also provides solid features to facilitate virtual meetings and video conferencing. Additionally, you'll find worth in its robust communication channels, including texts, voice calls, and video calls.
Teams integrate seamlessly with Microsoft Suite and third-party apps and tools. Moreover, it is easy to access with web, desktop, and mobile app versions. Lastly, Microsoft Teams is secure and upholds industry-wide compliance requirements.
This post highlights reasons why you should use Microsoft Teams.
Reasons To Use Microsoft Teams
Traditional collaboration in businesses and corporations included in-person meetings, sending emails, voice calls, and back-and-forth file sharing.
With more companies embracing remote work and flexibility, the demand for collaboration software has risen.
Thankfully, developers have provided a variety of collaborative apps, such as Asana, Microsoft Teams, Slack, and Trello.
Why use Microsoft Teams among the hundreds of available software?
Below are the top reasons why Microsoft Teams is good for your company.
Reason #1: Excellent Collaboration Capacity
As its name suggests, Microsoft Teams is built for teams. It is the perfect collaboration tool to interact with colleagues, work on projects, and share files.
First, Microsoft Teams provides a centralized workspace that helps organize your team. You can organize tasks, invite team members to collaborate, and share instructions within the workspace.
Besides the workspace, you can share files, work on documents in real-time, communicate publicly or privately with colleagues, and add comments and suggestions.
It is the ultimate collaboration tool that combines teamwork, instant communication, and file management.
Reason #2: Superb File Management
With Microsoft Teams, manual file servers will be a thing of the past, thanks to SharePoint.
SharePoint is where any team member can access shared content, instructions, and resources. You can store, edit and manage files from SharePoint, making collaboration flawless.
The file management system in Microsoft Teams makes it possible to work on documents in real time. This way, there will be no data loss, miscommunication, or missing certain changes in a file.
Reason #3: Virtual Meetings and Video Conferencing Features
Collaboration in business and corporate settings involves more than working together on projects. There are briefings for progress, new developments, or other communication purposes.
You don't need a third-party service to facilitate virtual meetings with Microsoft Teams.
Its elaborate video conferencing capacity makes it easy to meet with colleagues virtually. You can start, join or schedule a meeting within the software.
Group meetings can allow up to 350 participants at a go, while webinars can support up to 10,000 attendees. Not to forget special features like screen sharing for presentations, background images, and taking notes with OneNote.
Reason #4: Robust Communication Channels
Microsoft Teams offers robust communication channels to ensure your team can communicate on the go.
You can communicate instantly with team members via texts, voice calls, and video calls.
Remote work has never been easier with Teams because you don't need additional instant messaging apps.
The software also provides a secure phone system with a managed cloud service. Team members can place, forward, hold and retrieve calls like any other office phone system.
Additionally, Teams lets you transform your mobile device into a walkie-talkie, thanks to the Walkie Talkie app within the software.
Reason #5: Integration With Microsoft Suite and Third-Party Tools and Apps
Microsoft Office 365 Suite contains various apps that facilitate daily tasks such as editing documents, preparing spreadsheets, and creating images and presentations.
Microsoft Teams is part of the Microsoft Office 365 Suite and integrates seamlessly with other apps in the collection for hassle-free work delivery.
Besides, Microsoft Teams integrates with other mainstream third-party apps you use daily at the office. These include customer relationship management, productivity, and project management apps and tools.
Reason #6: Accessibility
Wherever your team members are, Microsoft Teams is accessible.
Whether one is working from the beach on their mobile phone while another is keeping up from home on a tablet, work continues as expected with a mobile app, a web version, and a desktop app.
On top of that, the app is supported on various devices, including Android, iOS, MacOS, Linux, and Windows.
This mobility and flexibility make Microsoft Teams the software a universally trusted collaboration and communication software.
Reason #7: Security
If your company deals with sensitive data, Microsoft Teams is one of the best options for team collaboration.
The software has laid out solid security features like encryption of data in transit, multi-factor authentication when logging in, and safe attachments to check for malicious files.
In addition, Microsoft Teams complies with industry standards like retention policies, data loss prevention, and audit log search.
Winding Up
You should use Microsoft Teams for various reasons, including its elaborate collaboration tools, video conferencing and meeting features, security, accessibility, and seamless integration with other apps and tools.
It also offers superb file management and robust communication channels.