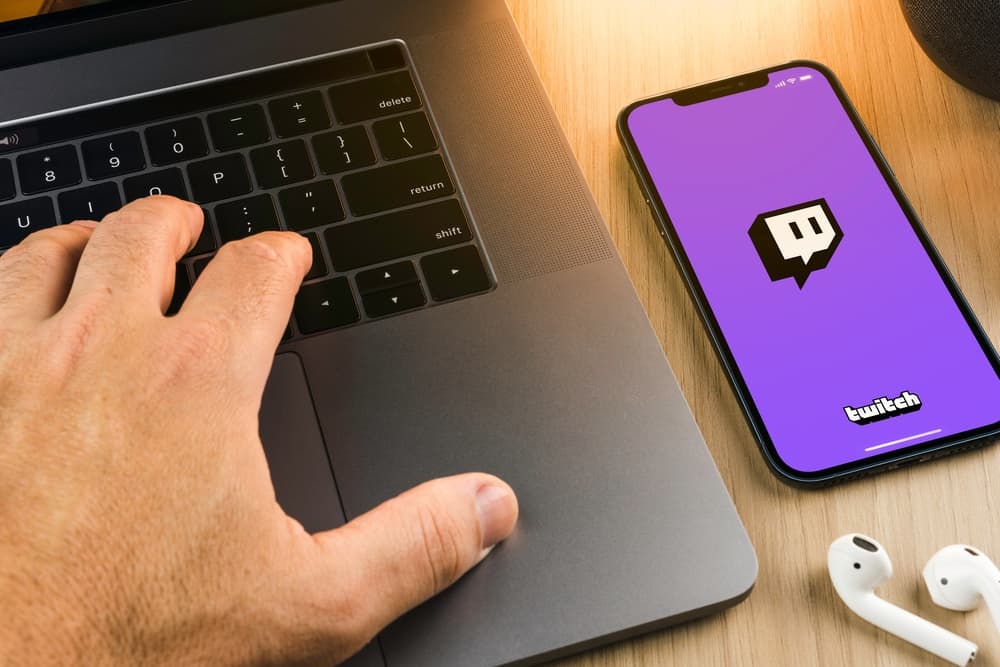 Twitch has grown over the years as a popular streaming platform. The Amazon-owned platform has gained many users, but like other social media platforms, everyone does not love it.
Others have criticized the live stream platform because of how it runs its operations. So, the main question remains, why is Twitch bad?
Twitch has been regarded to be bad because of how it runs its operations. The platforms showcase intrusive ads offending streamers and making streaming full of hassles. Twitch may be bad for beginners because of the lack of a support system, meaning someone may stream for a long time without gaining viewers. Moreover, the chat function on Twitch has received many criticisms from streamers, among other reasons, as explained in this article.
Twitch may seem like an attractive platform to grow an audience, but others may not support this view. This post has explained various reasons why Twitch is bad. Let's dive in!
Why Is Twitch Bad?
Twitch became a popular platform for gaming, explaining why it gained many users. Instead of playing alone, people can stream and join others as they play their favorite video games.
Although gamers received the platform well because of the streaming experience, it has been criticized for many reasons. The following are the top reasons why Twitch is bad.
Lack of Support System for Streamers
When someone is a beginner in Twitch, it becomes a problem to have people joining your live stream. Although Twitch users have created platforms to help each other, Twitch has no official tool to help new Twitch users grow their accounts.
Because of a lack of support, beginners have remained without followers for a long time, while those with millions of followers continue to enjoy the platform.
Terrible Chat Feature
The Twitch chat feature lets viewers comment on other viewers or the streamer. However, because viewers use anonymous usernames, it has encouraged toxic chats that may lead to harassment in a few cases.
Lack of Enforcement of Harassment Policies
Twitch, a social media platform, consists of all kinds of people. Some people have bad intentions, and it is normal to find those that harass others and give negative comments.
Twitch has left the responsibility of dealing with negative comments to streamers, which makes it hard. It would be better if Twitch took the responsibility of dealing with offenders, which would improve the platform.
Twitch Is Biased Towards Other Topics
The joy of using a social media platform comes when there is freedom of expression. But, Twitch banned some streamers who had shared a political debate in 2020.
Moreover, Twitch has ensured casts of prominent politicians are halted, making it unsuitable for having political topics.
Unsuitable for Children
Twitch is a live streaming platform where everything is transmitted live. That means there is no delay in time, and adult content can be shown to children.
Because of the risks involved, children are not advised to use the platform because it is easy to hear some words and witness some content that may be inappropriate.
Twitch Ads Are Intrusive
Ads are good for generating revenue, but Twitch ads generate revenue that is not shared with streamers. When one subscribed to Twitch Prime subscription, they would stream content without ads, but still, Twitch introduced the ads despite having a Prime subscription.
Moreover, some people have explained how Twitch can show the same ad up to three times, making it interruptible when listening to their favorite streamers.
Twitch Can Be Time Wasting
Twitch has been identified as one of the apps that people spend most of their time in. If your child uses Twitch and loves gaming, it may consume much of their time.
Conclusion
Twitch is a good platform when you love listening to your favorite people while they perform live. Although the platform has many users that spend most of their time on it, it has been criticized because of numerous, as explained in this post.
Frequently Asked Questions
Is Twitch suitable for children?
Twitch is a suitable platform for streaming, but it may be unsuitable for children. Because the content is streamed live on Twitch, it may be hard to regulate what children view, making it easy to access adult content.