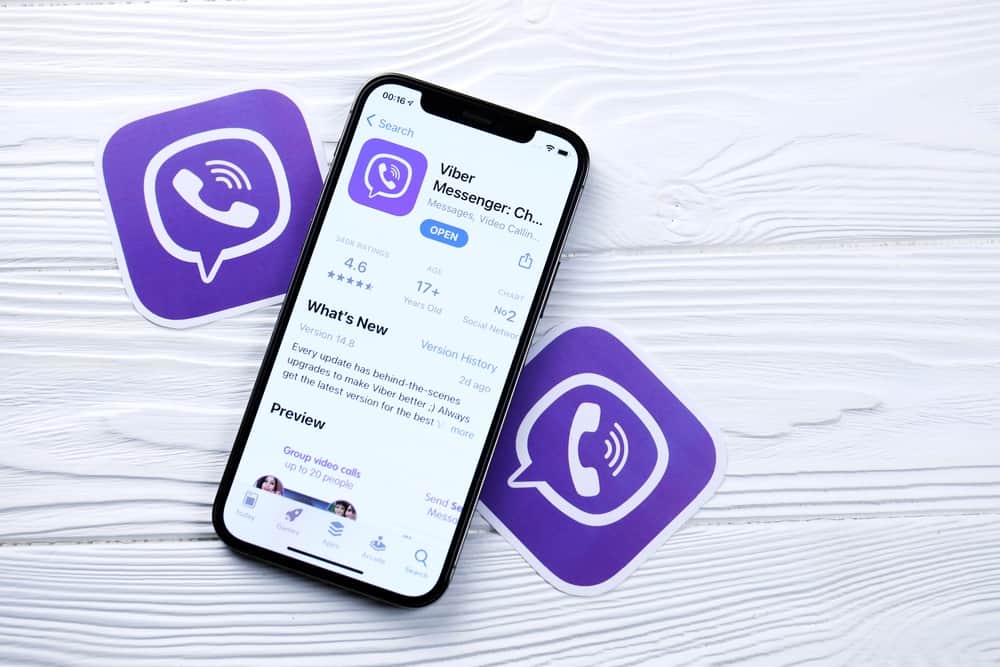 Just a few years back, communicating with family, friends, and work colleagues was relegated to a few options like phone calls, messages, or emails.
Nowadays, there are more ways to communicate than you know, including Viber, a fast-growing instant messaging app.
However, like all technologies, it's not immune to technical issues, and you may wonder why Viber is not working today.
Your Viber may not be working because you have an outdated version of the app, a slow internet connection, or Viber is down and yet to return online.
This article will look at some of the common issues with Viber and explain why it may not be working. It will also provide alternative solutions to help you get back to using Viber. Keep reading to learn more.
How Does Viber Work?
Viber employs distributed systems to ensure its scalability and reliability.
The Viber infrastructure is spread across multiple data centers, which allows the app to handle large amounts of traffic and ensures that messages and calls can still be sent and received even if one data center is down.
However, with all this redundancy and technology, it's not enough to keep Viber from not working. Below we look at some of the reasons why.
Common Reasons Why Viber May Not Be Working
Viber not working is, unfortunately, a common occurrence you have come to know all too well. Let's look at some of the reasons in detail.
Reason #1: Viber Is Down
When an app is experiencing technical problems, you may experience various issues, such as difficulty connecting to the app, slow performance, or even a complete inability to send or receive messages and calls.
This can result from a few things, such as overloading when too many users try to use the app simultaneously.
Unfortunately, the only remedy for this issue is waiting for Viber engineers to fix the problem and for the app to return online.
Reason #2: Outdated App Version
Keeping your app updated to the latest version is crucial to ensuring its smooth functioning. If you're using an older version of Viber, you may encounter issues that have already been resolved in more recent versions.
Fortunately, you can fix problems caused by an older Viber version by updating the app.
Reason #3: Poor Internet Connectivity
Viber relies on a stable internet connection to function properly. If your internet connection is slow or unstable, you may experience problems sending and receiving messages on Viber.
It will also affect your ability to make and receive video calls that require quite a bit of bandwidth. To remedy this, ensure you have a good internet connection that's strong and stable.
Reason #4: Filled Up Cache
When your cache is filled up, it can cause Viber to crash or even stop working occasionally. To fix this, it's essential to clear the cache and allow Viber to rebuild it with fresh data.
To clear up the cache on Android, follow the steps below:
Open the Settings app.
Tap on "Apps."
Tap on "Manage Apps" or "Apps" again.
Select "Viber" from the list of apps.
Tap on "Storage."
Tap the "Clear Cache" or tap on "Clear Data" and then select the "Clear Cache" option.
To clear up the cache on iOS, you'll need to offload the app. Even so, your data will be there when you reinstall the app.
To offload the Viber app on iOS, follow the steps below:
Open the Settings app.
Tap on "General."
Tap on "iPhone Storage."
Tap on "Viber."
Select "Offload App."
Confirm the action by tapping "Offload App" again.
After that, reinstall Viber and check if it's working correctly.
Conclusion
Viber is a convenient online communication platform that allows you to send and receive messages, as well as make video calls.
However, it does not work from time to time because of technical problems, outdated app versions, or poor internet connection.
But as frustrating as it can be, finding a fix for most of the issues is not as difficult as we've shown in this post.
FAQs
It is free to make video and voice calls, as well as send and receive messages on Viber. However, you may incur data charges from your mobile carrier if you're using the app on a mobile data network.
Does Viber have customer support?
Viber has good customer support that can assist you with any issues with your app. You can reach Viber's customer support by tweeting them on @viber or using the email address they provide on the official website.
What should I do if Viber is not working?
If Viber is not working, there are several things you can try. First, check your internet connection to ensure it's strong and stable. Next, try restarting the app or your device. You can also clear the cache and data for the app or reinstall it altogether. If these fixes don't work, you may need to contact Viber customer support for further assistance.
What platforms does Viber support?
Viber supports a wide range of platforms, including iOS, Android, Windows, and macOS.