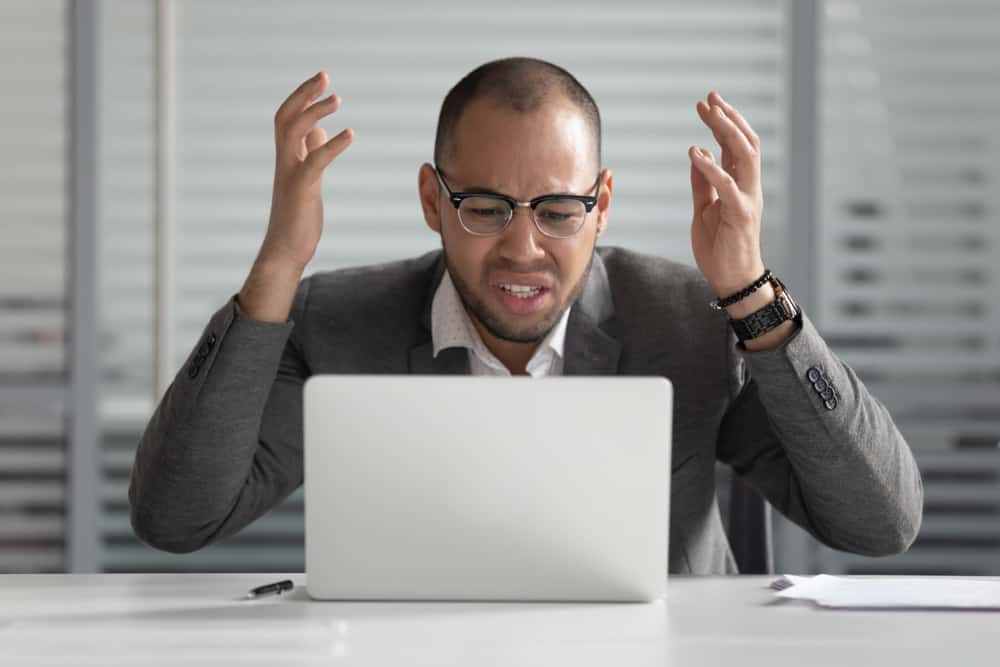 Nothing is more irritating than your microphone acting weird during your call on Messenger.
Your friends can see you but cannot hear a single word you are saying. It gives a picture of silent movies where your lips are moving, but the other party is not getting any audio.
In these desperate moments, if you do not know what to do except curse Mark Zuckerberg, you do not need to be this helpless.
Look at our guide and try to troubleshoot the issue disrupting your microphone on Messenger and fix it.
Try these fixes to resolve this issue:
1) Check if Messenger has permission to use your device microphone.
2) Close other conflicting apps running in the background.
3) Test your microphone and your friend's output hardware.
4) Go to Downdetector to see for any Messenger outages or other problems.
5) Clear cache.
Let us walk you through all the probable reasons why the Messenger microphone is not working and how to fix it.
Why Is Your Microphone Not Working on Messenger?
If you are on a video call on Messenger and your friend cannot hear you, despite no disruptions in your video, then know you are not the only one encountering this issue.
Many Messenger users have complained lately on various platforms and forums that their microphones do not work during Messenger calls.
However funny it may seem when your lips are moving, but no words come from your mouth (like in silent movies), it is frustrating for people experiencing it. 
If you come across these situations — no need to panic! Take a deep breath and look for the reasons triggering this issue to fix them. 
For that, follow our this guide!
Reason #1: Check Messenger Permissions
If you are accessing the Android or iOS app of Messenger, during the installation of these apps, you need to grant some permissions. Facebook Messenger requires permission to access your camera, microphone, and contacts. 
Any permission not granted will affect any feature that uses that utility.
For example, if you do not give access to the camera, your friend will not be able to view your video during the video call. Similarly, if you do not grant permission to the microphone, it will affect your audio.
To give permission to the Messenger, follow these steps:
For iOS: Go to "Settings"> Messenger > turn the toggle on next to "Microphone".
For Android: Go to "Settings"> "Apps"> Messenger > "Permissions"> tap on "Microphone" and check "Allow".
If you are using the desktop version of Messenger, check whether your microphone is enabled in "System Settings" and functioning properly.
Reason #2: Check for Other Conflicting Apps or Software
If something is working in the background that also uses a microphone, like Zoom, this app must be conflicting with your microphone on Messenger.
So, shut the app properly from the background on all your devices to see if it resolves the issue.
On iOS – open the App switcher to open the window of all opened apps in the background. Find the conflicting app card and swipe it up to close it.
On Android – open the "three vertical lines" at the bottom screen and swipe up the conflicting app card to close it. Alternatively, you can go to "Settings" and "Force Stop" the app.
Windows users can right-click on their taskbar and select "Task Manager" to end any app using the microphone besides Messenger.
Reason #3: Check Your Hardware and Your Friends
Inspect your microphone to check if it is working fine.
iPhone users can open the "Voice Memo" app to record their voice notes to assess the performance of the microphone.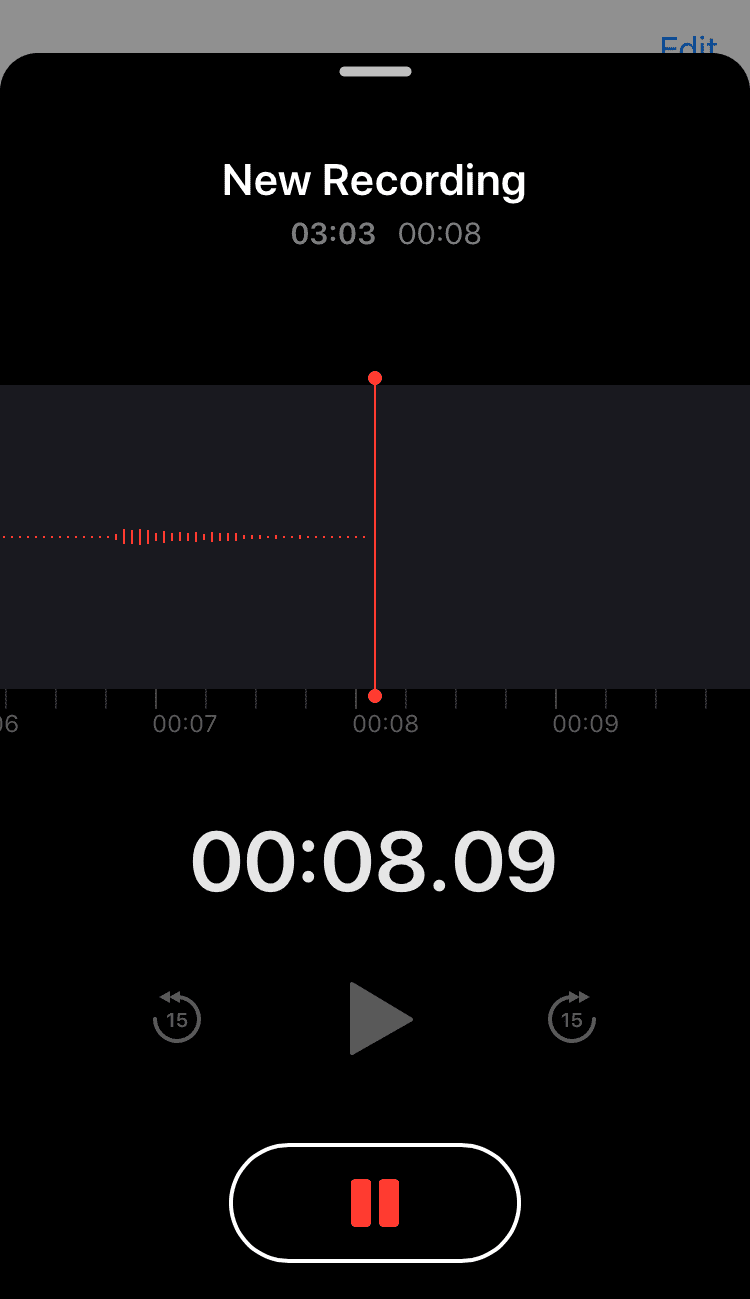 Android users can send voice messages on WhatsApp or download any voice recorder apps from Google Play Store to test if there is no issue with their microphone.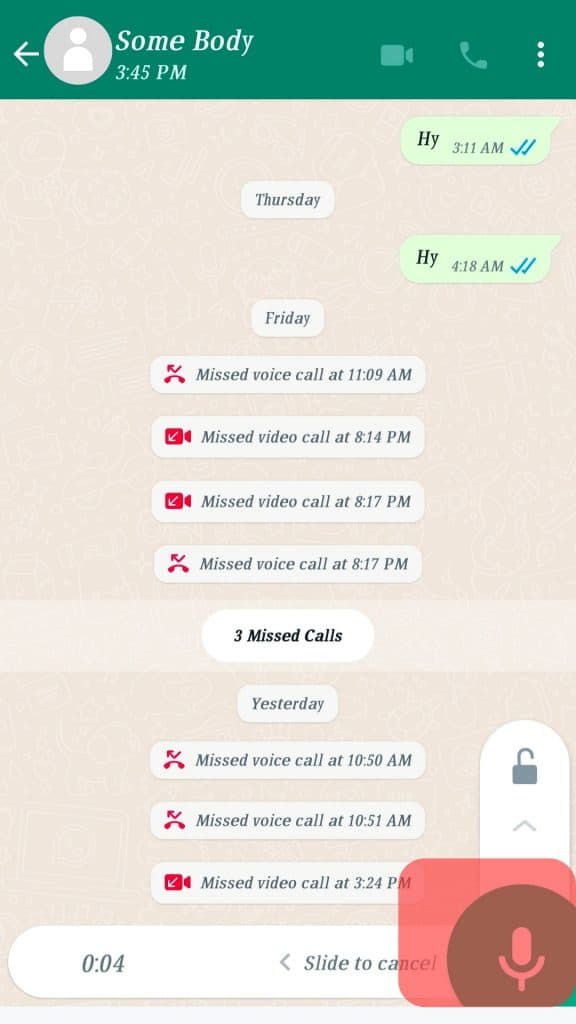 Windows users can go to the Start menu > "Settings"> "System"> "Sound" to test their microphones.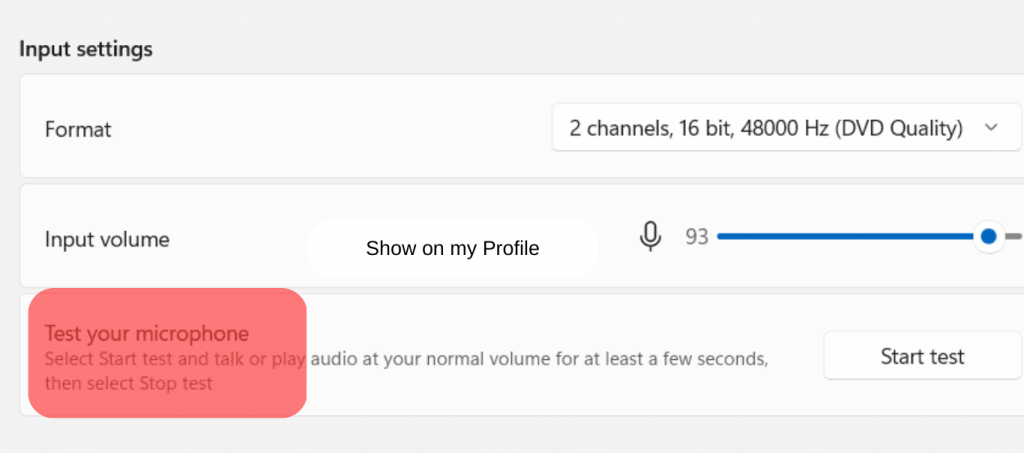 Alternatively, ask your friend to check their output device – like headphones or speakers – where they cannot hear you. There might be an issue with their hardware.
Reason #4: Messenger App Outage
Go to a site like Downdetector to view if others also experience a similar issue.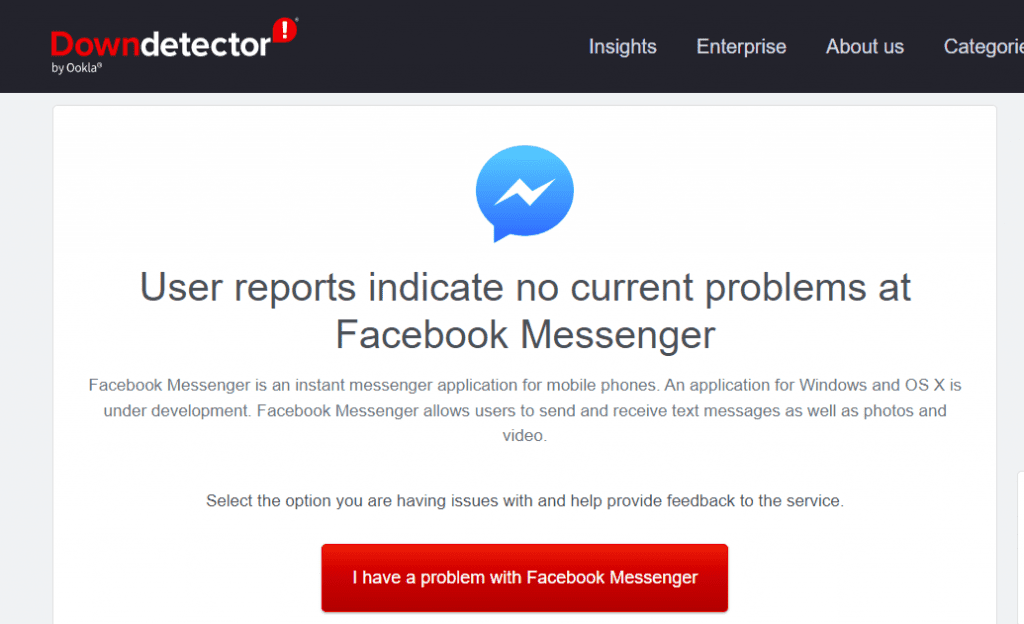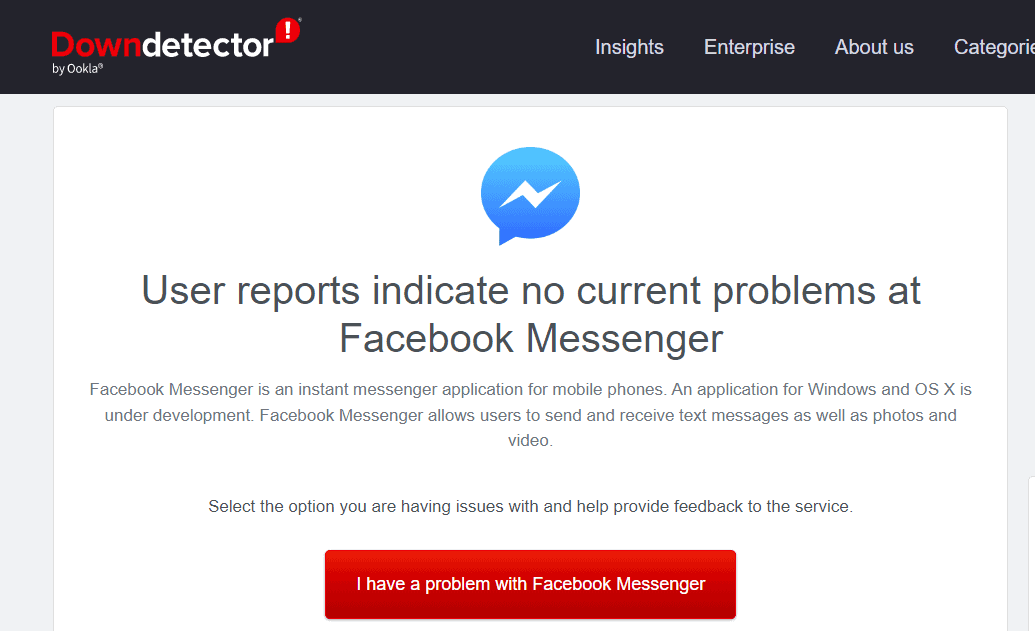 The site will give you the situation of Messenger in real-time. You can also see the most reported problems associated with the app and at what time and date the outage was reported.
An unstable internet connection of yours or your friends might also be triggering this issue.
Reason #5: Check For Updates
The app might be acting wonky because it needs an update.
Go to Google Play and App Store to search for updates and update the app to fix the issue.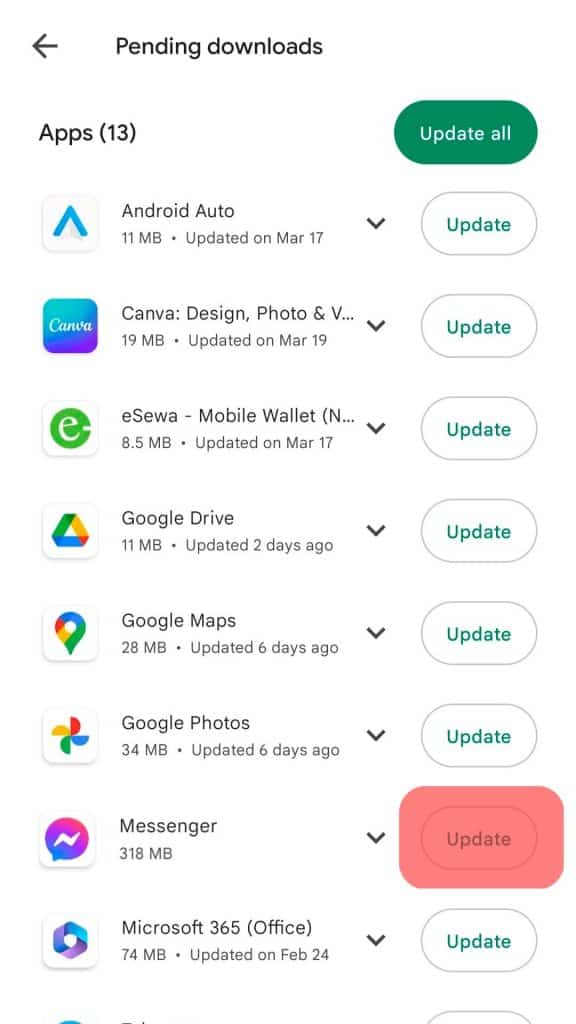 Similarly, if your device requires an update, then update your system to see if it resolves the issue.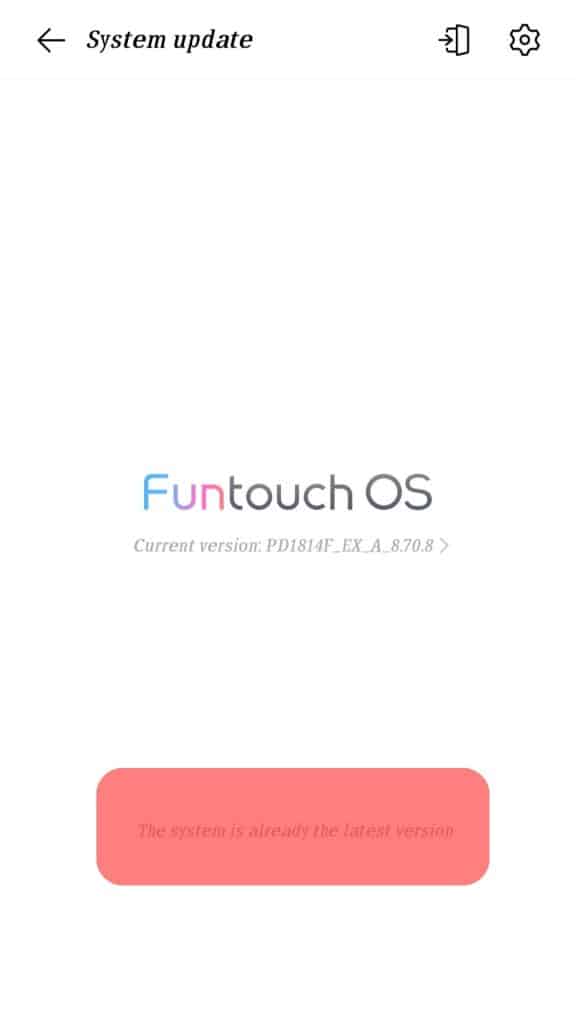 Restart your device to see if the issue resolves with this neat little trick.
Reason #6: Clear Cache 
A corrupt or overload cache can also hamper the performance of your Messenger app. Try to clear the cache to fix the error. 
You can clear the cache on your iPhone by uninstalling and reinstalling the app. 
Android users can go to the device Settings > "Apps"> Messenger > "Storage"> "Clear Cache".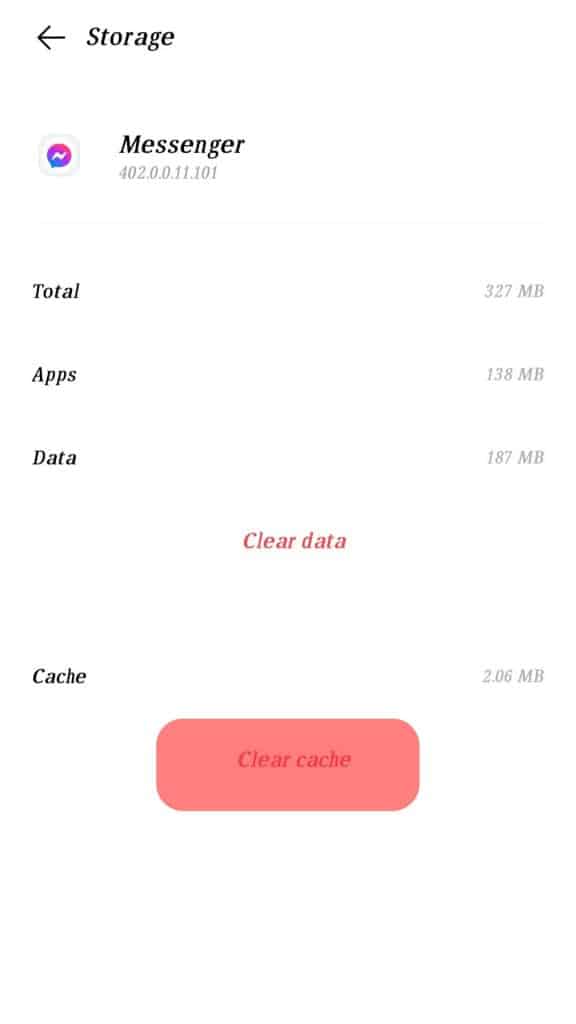 Windows users can also clear the cache conveniently. Check out this article to find comprehensive ways to clear the Messenger cache on each device. 
Conclusion
Try our fixes to resolve this issue, from granting Messenger permission to clearing the cache.
If trying everything, and the microphone still does not work, it is time to contact Facebook by reporting the problem to get their assistance.
Hopefully, with our guide, you can work things out on your own and now be able to use your microphone during calls on Messenger.