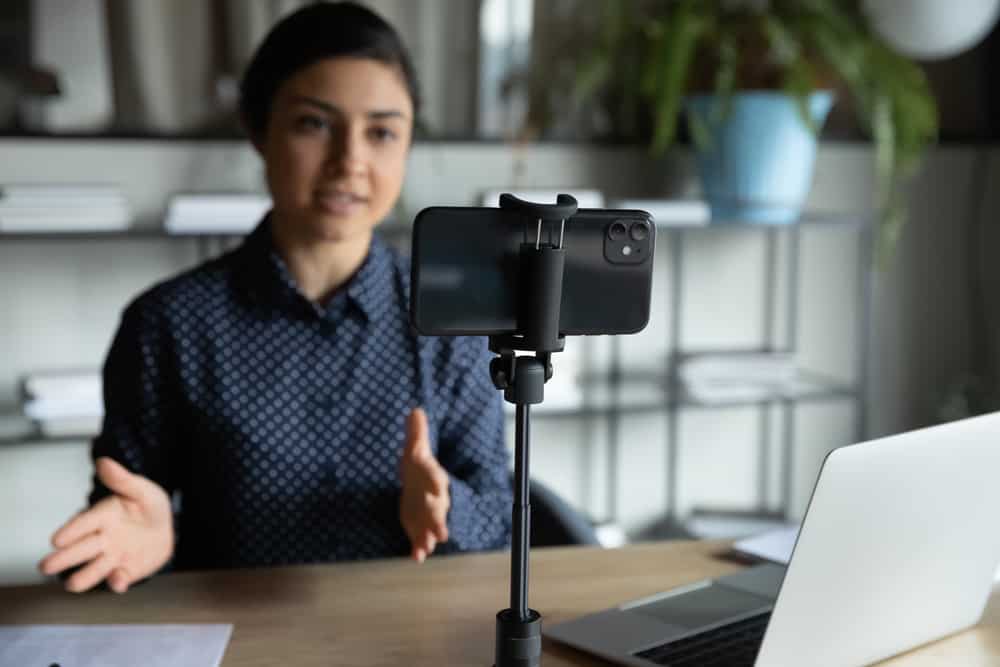 Discord was initially created as a platform where gamers and developers could hang out and share information about their fields.
Over the years, Discord has grown to accommodate other community niches like tech, artists, entertainment, and others.
Discord currently has over 300 million registered users and approximately 140 million monthly active users.
These numbers make it one of the most popular social media platforms and an excellent tool for promoting your goods and service.
You might encounter servers and channels tagged as self-promo on Discord and be confused about it.
So, what does "self-promo" mean on Discord?
Self-promo means campaigning or advertising to gain new followers and grow your server. Sometimes, users could build a community that collaborates with advertisers for business or promotes their products or services. Tagging their servers as self-promo can help attract new members and inform potential clients they are open for collaborations.
Read on to learn about the meaning of self-promo on Discord and why some accounts have that tag on their servers and channels.
Overview of Self Promo on Discord
Some users tag their servers and channels as "self-promo" on Discord. They do this to promote these platforms on their other social media accounts to gain new followers and viewers.
For example, avid gamers new to Discord can tag their servers as "self-promo." Through this tag, they can attract other gamers interested in creating a new community.
Some users also use a self-promo tag to build their servers for future collaborations and marketing.
For example, an already established gaming community can have a self-promo channel targeting companies with gaming merchandise for marketing and partnership.
Users' self-promotion tactics include:
Hosting events like game nights and trivia
Adding their server to internet listings
Collaborating with other communities
Self-promo servers regularly list them on free sites and other social media apps to attract new members.
Next, we'll cover ways to self-promo on Discord.
How To Self-Promo on Discord?
As we've established, self-promo on Discord is used on channels and servers looking to attract new members.
There are several reasons to grow a Discord community.
The first is to create a valuable information pool for a specific niche. For example, creating a gaming community means you have a broad knowledge pool you can use to discuss different gaming topics.
Besides knowledge, self-promo also comes in handy for users who want to commercialize their servers and invite companies to promote their goods and services.
If you wish to self-promo on Discord, you can try a few tips and tricks.
Tip #1: Find Other Self-Promo Servers
Discord users create servers aimed at promoting individuals and other niche servers.
For example, if you have a tech community server hoping to encourage more members to join, you can join a self-promo server and advertise.
Self-promo servers are free but have participation rules you need to adhere to.
If you're new to Discord and want to build a community of like-minded people for personal or commercial reasons, a self-promo channel is an excellent place to start.
Tip #2: List Your Server on Other Social Media Sites
Another way to gain new members is to self-promo on other social media sites.
If you're active on other sites, you can include a link to your server on the bio, hashtags (#) like self-promo, and a description of what your server is about.
Remember to make your invitation link public so that people can join conveniently.
Tip #3: Hold Trivia, Events, and Game Nights
Events are a great way to self-promote if you already have a few server members but still need more.
Events like game nights encourage participation.
You can begin with weekly events focused on your niche area and then gradually advance to bi-weekly events.
If you're hosting a game night, line up fun activities and use music bots so people can relax and enjoy your event.
Usually, users who participate and enjoy an event will invite their friends to join, and eventually, you will have a server with a good membership.
Summary
Self-promo on Discord means self-promotion, a term Discord users use when advertising their servers and channels to gain new members.
Discord has self-promo servers dedicated to various niches. You can find and join self-promo servers in your niche to grow your community.
Growing your Discord server community has several advantages.
First, you create a knowledge pool for a specific topic; the other is you can target companies for collaborations and marketing.
Besides joining self-promo servers, you can list your server on other social media platforms or hold regular events to encourage new members to join.