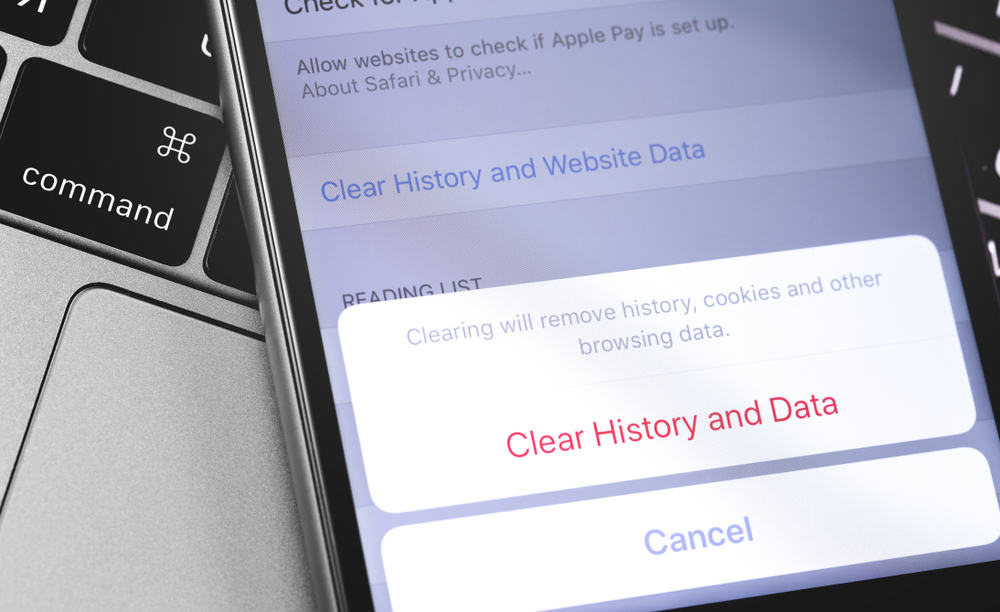 If you encounter any issue like trouble loading, crashing, or freezing of any app, the general recommendation is to clear the cache. It is the first step to troubleshooting any glitches or troubles with any app.
Cache stores app information in temporary files on your device to quickly load your data whenever you open an app. Clearing the cache clears that data.
Messenger app also stores your data in the cache files. This accumulated data helps the Messenger app to load your messages, images, videos, or other stuff quickly every time you open the app.
This data starts taking up storage in your device. Moreover, when corrupted, it can hamper any app's performance.
So, we can help you to clear this cache on your Android device.
To clear the cache on the Messenger Android app, open your mobile settings. Then, tap "Apps" and find "Messenger" to open the menu. Now, go to "Storage" and hit the "Clear Cache" button to delete all cache of your Messenger app.
Whenever any app does not load, freezes, or crashes, fix it by clearing the app cache to rule this reason out. Keep reading this article to learn how to wipe off the Messenger cache files on an Android device.
Explaining Facebook Messenger Cache
Messenger is one of the most popular messaging platforms, with 1.3 billion monthly active users.
It started as part of Facebook, but over time with its popularity, Facebook decided to launch its standalone Android and iOS apps. 
Messenger is an excellent platform to connect with your family or friends from anywhere. You can even make video and audio calls to them conveniently with Messenger. Over time, Messenger has proved its importance and utility to users.
There are new features Facebook keeps launching to make Messenger even more endearing and the preferred messaging platform for users.
When we use any app, in this context, the Messenger app stores our data in temporary storage or files on our device.
So, if you talk about Messenger specifically, cache files contain bits of information related to messages, images, videos, emojis, and other files that you received or sent on Messenger.
This stockpiling of data enables you to access or load your messages quickly when you launch your Messenger app. The problem is that when this data gets oversized, it can hamper the app's performance. 
Besides, the cache data can also corrupt and clog — causing all sorts of problems with any app.
So, if your app does not work, a cache might be the issue. Your app keeps crashing or freezing — a corrupted cache is the most probable culprit.
Now, let's learn how to delete this cache data taking unnecessary space on your Android device.
Steps To Clear Messenger Cache on Android
Follow these steps to clear the Messenger cache on your Android device:
Open the Settings app on your Android device.
Scroll down and tap on "Applications and Permissions."
Tap on "App manager."
Find "Messenger" in the list and tap on it.
Select "Internal storage."
Tap the "Clear cache" button.
After a minute or so (depending on your stored data), your cache data for Messenger will be cleared.
Clearing the cache will not affect or delete your settings, personal data, contacts, messages, images, etc. Additionally, you would not have to log in to your account again after clearing the cache. Your messages, photos, videos, contacts, or other stuff in your Messenger will remain intact.
Conclusion
Clearing cache is a process that takes a few minutes, but it can make your app performance better.
So, next time your Messenger app hangs or even refuses to load, follow our guide to clear the oversized cache piled up in your device.
You can delete the cache of any app on your Android device by simply navigating it in your device settings and locating the "Clear Cache" option.
If clearing the cache does not resolve your issue, then know there is more to the story than corrupted cache data.
FAQs
Are clearing cache and clearing data the same on Messenger?
No, they are not. When you clear data, it deletes the data like your account details, configurations, and settings made on Messenger. So, when you clear data, it will reset your Messenger app. You even would have to log in and grant permissions. On the contrary, clearing the cache only deletes the temporary files stored on your device.
What happens when I clear the Messenger app cache?
If you encounter any problem with the app, clearing the cache is most likely to fix it. Deleting corrupted or excessive cache will improve the performance of your app. Clearing the app cache also empties storage space in your device.