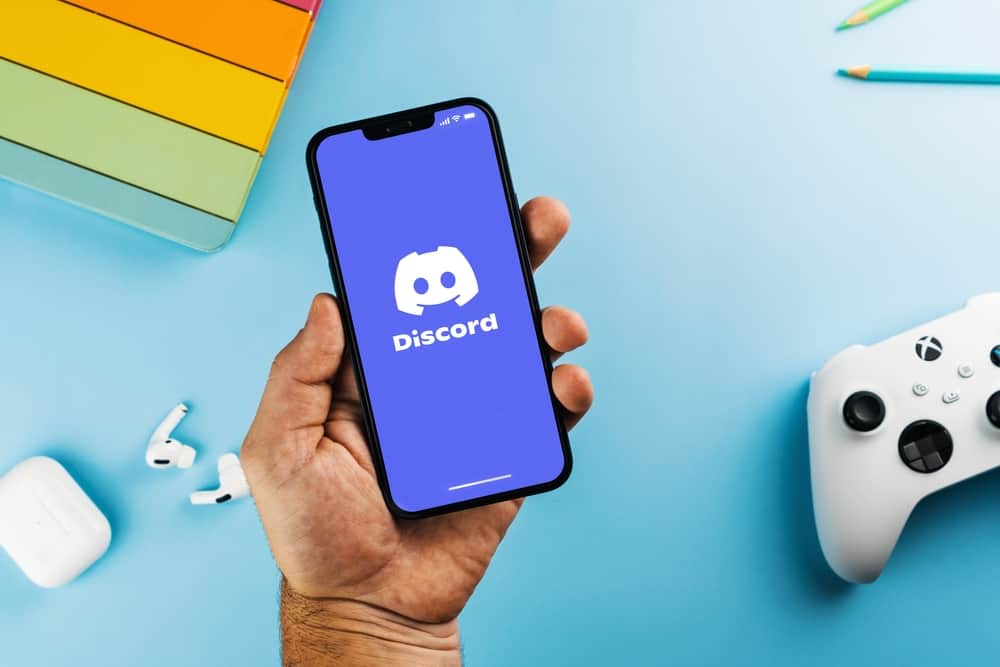 Discord is the best platform to have voice calls with your friends conveniently.
Unfortunately, Discord may make it miserable sometimes to have a voice call because your mic audio may be cutting out, letting you down.
That is a common issue many Discord users have experienced, and this guide helps you understand why your mic cuts out and how to fix it.
Many things can make your microphone choppy on Discord. If you alter some Discord settings, your sound may be affected, making it cut out. Additionally, if your drivers are outdated or missing out, they can corrupt the discord audio.
Your Discord cutting out during a voice call is a frustrating event that can make your Discord experience the worst. Thankfully, the guide has explained the common reasons Discord mic is choppy and the measures you must take to deal with it!
Why is My Microphone Choppy on Discord?
When Discord was developed, the ability to make voice calls while playing made it a suitable application for players and other users; however, with time, you may realize that your microphone starts misbehaving when you are on Discord.
In such a case, it is impossible to continue with voice calls unless you fix it.
So, why does your microphone get choppy on Discord?
Reason #1: Altering Discord Settings
Discord settings are important and will determine how your Discord will behave.
If you alter some Discord settings, they will directly impact your audio, making it cut out.
Thus, ensuring the Discord sound settings you alter don't impact your microphone functioning is important.
Reason #2: Missing or Outdated Drivers
Drivers are important for the normal functioning of various parts of your computers.
If the drivers associated with the audio settings are missing or outdated, they will cut your Discord audio out.
Reason #3: Your Computer Settings
When accessing Discord via a computer, you may have made changes on your computer that affect the sound.
Therefore, you must ensure the various features and settings have not been customized to make the microphone misbehave.
Reason #4: Weak Internet Connection
Internet connection is a major cause of the failure of online activities.
When using Discord, you must ensure your upload and download rate is stable.
Otherwise, you might be on a voice call, but the other party will not get what you are communicating.
Reason #5: Damaged Peripherals
As much as you think Discord causes the issue, your microphone might have a transition, making it start operating abnormally.
Also, if your headset is damaged, they may make the Discord audio to misbehave.
How To Fix a Choppy Microphone on Discord
Fixing a choppy Discord mic is easy when you know where the issue is.
The following are the best fixes you can perform to ensure your mic does not cut out when having voice calls on Discord.
Method #1: Change the Server Region
Changing the server region can help you deal with Discord audio misbehaving.
Although Discord tries to determine the best region for your voice channel automatically, you can manually adjust and try finding a region that will make your audio clear.
Before you attempt the following steps, you must ensure you have permission to make server changes. Otherwise, you may request the server's owner to undertake them on your behalf.
The following steps will enable you to change the server region:
Open your server.
Tap the "Edit Channel" option beside a voice channels.
Under the "Overview" tab, expand the "Region Override" drop-down menu.
Pick another region.
Click "Save Changes" and check if your Discord audio is stable.
Method #2: Update Audio Drivers
The following steps will enable you to update your audio drivers and ensure they are not making the sound cut out:
Open the "Run" window by pressing the Windows icon and "R" simultaneously.
Type devmgmt.msc in the field and hit Enter or click "OK."
Go to "Sound, video and game controllers" and expand the menu.
Right-click on the audio driver and choose the "Update driver" option.
Select the first option for "Search automatically for drivers," and allow your computer to install it.
Method #3: Reset Discord Settings
If you altered your Discord voice settings to make it better, you must reset the settings to undo the changes.
Follow these steps:
Once on Discord, navigate to Settings.
Go to the "Voice & Video" tab and choose "Reset Voice Settings."
Method #4: Disable Echo Cancellation
Discord audio may be misbehaving because of enabling echo cancellation.
Thus you need to disable the feature from the settings as shown here:
Open Discord Settings by tapping the gear icon.
Navigate to "Voice & Video" and go to the "Voice Processing" section.
Disable the "Echo Cancellation" toggle.
Method #5: Reinstall Discord
If none of the tips works, it is time to start from scratch.
Uninstalling Discord and installing Discord may appear as if you are installing the app for the first time because all settings will be set to default.
Conclusion
Your mic getting choppy on Discord is not a big issue that must worry you.
The guide has explained the possible cause of your mic being choppy on Discord and how you can deal with the problem.