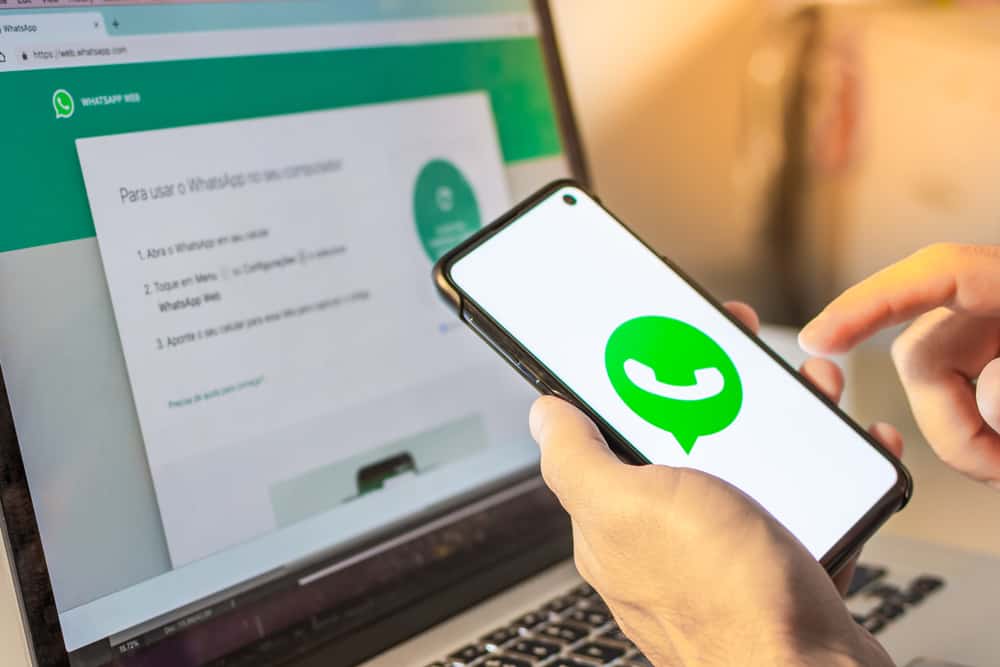 Do you need help understanding why WhatsApp Web keeps disconnecting? It's a common problem but can be annoying when it happens. You're in the middle of a conversation or trying to send something important to one of your contacts, and suddenly you can no longer access your messages on the Web.
Thankfully, there are some steps you can take to identify and rectify the issue quickly – so don't worry if this has happened to you already!
A poor network connection is a top reason why WhatsApp Web regularly disconnects, as it must constantly communicate with its servers to keep itself updated. Another common issue is due to a firewall setting that actively blocks communication between your device and the servers. Outdated security certificates provided by third-party organizations can cause problems if they have expired or been revoked, so be sure to check these regularly.
In this blog post, we'll cover what could be causing WhatsApp Web to keep dropping connections and how to troubleshoot it quickly.
What Is WhatsApp Web?
WhatsApp Web is an extension of WhatsApp's popular message and call service, allowing users to access their WhatsApp accounts on their computers.
By scanning a QR code, users can enjoy the convenience of using their keyboard and mouse while taking advantage of all the features they are used to with the app, such as creating groups, sending videos and photos, archiving chats, and more.
It's a great way for busy people or those who prefer a larger screen to keep up with friends or family seamlessly across devices. With desktop notifications, users can stay updated on messages without constantly checking their phones. If you are already a WhatsApp user, give WhatsApp Web a try today!
Steps To Connect to WhatsApp Web
Connecting to WhatsApp Web is easy and can be done with a few simple steps.
First, you'll need to ensure that you're running the latest version of WhatsApp on your mobile device.
Then, open a web browser on your computer, such as Chrome or Firefox.
In your browser, visit the website web.whatsapp.com, and you'll see a QR code on the screen.
To complete the connection, tap the menu button (three dots or gear icon), and tap on "Settings."
Then tap the QR code icon.
Tap the "Scan Code" tab, and the WhatsApp QR code reader will open on your phone.
Use it to scan the QR code on your computer screen – and you'll be connected just like that!
Now, all of your chats are synced across both devices, making it easier to stay in touch with your contacts no matter where you are or what device you use.
Reasons Your WhatsApp Web Keeps Disconnecting
You're not alone if you've been running into trouble while trying to keep your WhatsApp Web connected. Let's look at the possible reasons for your WhatsApp Web frequent disconnection.
Slow Internet
The most common reasons your session keeps getting disconnected are a poor internet connection, inactive user sessions, and server problems. Unreliable or slow internet connections can cause specific applications to time out and disconnect due to a lack of communication between the app or website and the server.
Prolonged Inactivity
If it's been a while since you've used WhatsApp Web, its servers may think you're inactive and could disconnect your session. Server problems could be responsible for suddenly disrupting your connection. As with any online service, there may be interruptions of service caused by system upkeep or technical difficulties beyond your control.
Battery Optimization
Battery optimization is one of the main culprits for apps disconnecting from your phone. When a device's battery has been optimized, it essentially puts many applications in power-saving mode, where they stop working once the device has been locked or powered off.
This extends battery life and prevents apps from draining energy in the background without being used. As such, if your WhatsApp Web keeps disconnecting every time you lock your phone, it's likely due to battery optimization. It can be solved by going into settings and disabling it for specific applications that need to run all the time.
Check your internet connection. Try connecting to a different network or restarting your router. Ensure that your browser and browser extension are up-to-date; old versions are more prone to connection problems. Force quit and reopen WhatsApp Web once you've made any necessary changes to ensure they have taken effect.
Conclusion
WhatsApp Web is a great way to stay connected with friends and family, but sometimes it can be frustrating when it keeps disconnecting.
We've gathered some reasons why this might happen and some troubleshooting tips to help you keep your connection strong. Thanks for reading!
FAQs
How do I keep WhatsApp Web connected?
Following 30 minutes of inactivity, WhatsApp Web will lock you out instantly. When logging into WhatsApp Web, you may select the "keep me logged in" checkbox next to the QR code. As long as WhatsApp is linked to your phone, you will continue to be connected.
How do I fix the WhatsApp Web problem?
Delete the cookies and cache on your device. Occasionally, outdated cache and cookies might cause problems with WhatsApp's website. In this situation, you should erase the browser's cache and cookies. Click the three dots in the top-right corner of your screen to access history in Google Chrome.