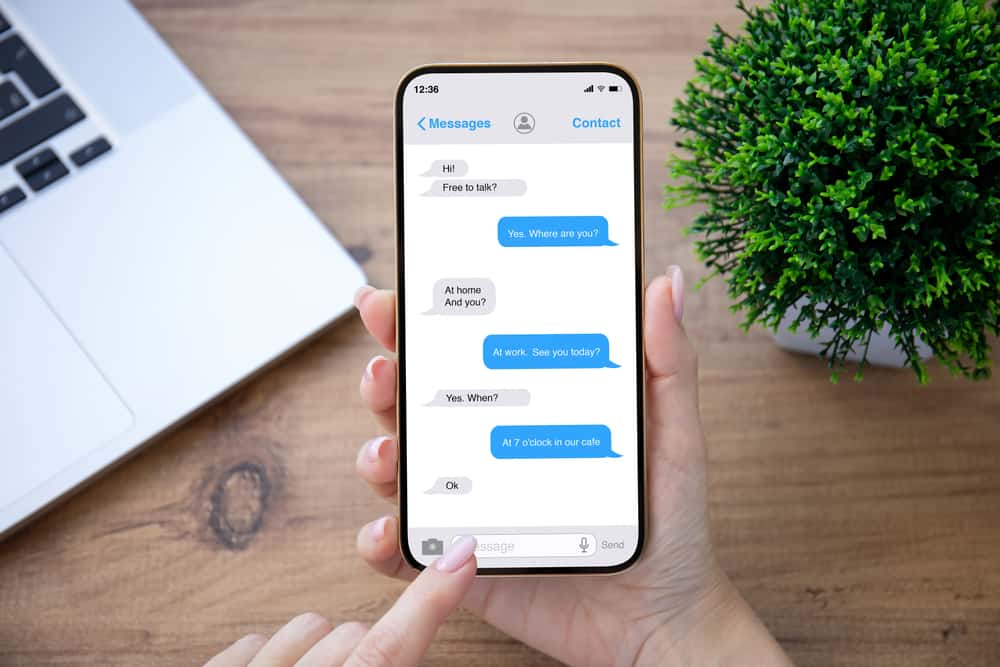 Messenger is a multimedia platform offered by Facebook to let friends easily connect and chat. When you are friends with someone on Facebook, you can easily communicate with them via Facebook Messenger and share media files.
Any file shared to show will be visible after you click on it to load it on your end. However, that's not always the case. Sometimes you may have a situation where Messenger fails to show pictures as expected.
Messenger is more than a messaging platform. When you share pictures, but they fail to show, there is an issue causing this. The obvious cause is that you don't have an internet connection. Still, if you've enabled the data saver feature on Android, your pictures may not show. Issues with Messenger cache and outdated Messenger version have also been known to cause the problem with Messenger failing to load images.
We will begin by discussing why Messenger fails to show pictures. Later, we will discuss different methods you can use to help resolve this problem to help regain a working Messenger application where your images can display as expected.
Why Does Messenger Not Show Pictures?
Messenger is an application available for Android and iOS. With Messenger, you get room to communicate with friends conveniently. You can use Messenger to text your friends or make audio and video calls. Besides, you can share media files on Messenger.
When someone sends you a media file, such as a picture, tap on it to show a bigger version. If your images fail to show even after trying to open them, it could be due to the following causes.
Network Error
Media files can't load unless you have a stable internet connection. If your internet connection is unstable or inactive, even when you tap on the shared picture, it won't show, as Messenger can't connect to its servers when you don't have an active internet connection.
Issues with Cache
A corrupted cache is problematic. When your Messenger has issues with its cache, it will affect its normal operations, including loading pictures.
Again, when the cache becomes overloaded, it will hinder media rendering on your Messenger application.
Messenger Glitch
Applications often encounter technical glitches that affect their operation. When Messenger experiences a glitch, you may notice it failing to work as expected and even cause your images not to show.
Moreover, the glitch could be due to a bug with your installed Messenger version.
Data Saver Mode
On Android, it's possible to enable a "Data Saver" on Messenger. When you do so, Messenger may fail to show pictures when your internet connection is weak; hence, you should disable this "Data Saver" mode to give Messenger room to load images properly.
Messenger Server is Down
Sometimes, you may try loading an image on Messenger, but if the servers are down, the images will not appear as expected. Although Messengers servers will rarely face an outage, it will affect the loading of images when it occurs.
How To Fix It When Messenger Fails To Show Pictures
We've seen why Messenger is not showing pictures. The next step is to cover different ways that help resolve this problem.
Fix Your Internet Connection
Try turning on and off the airplane mode for someone using mobile data to see how that will work out for your case. Again, check your data subscription and ensure it is active.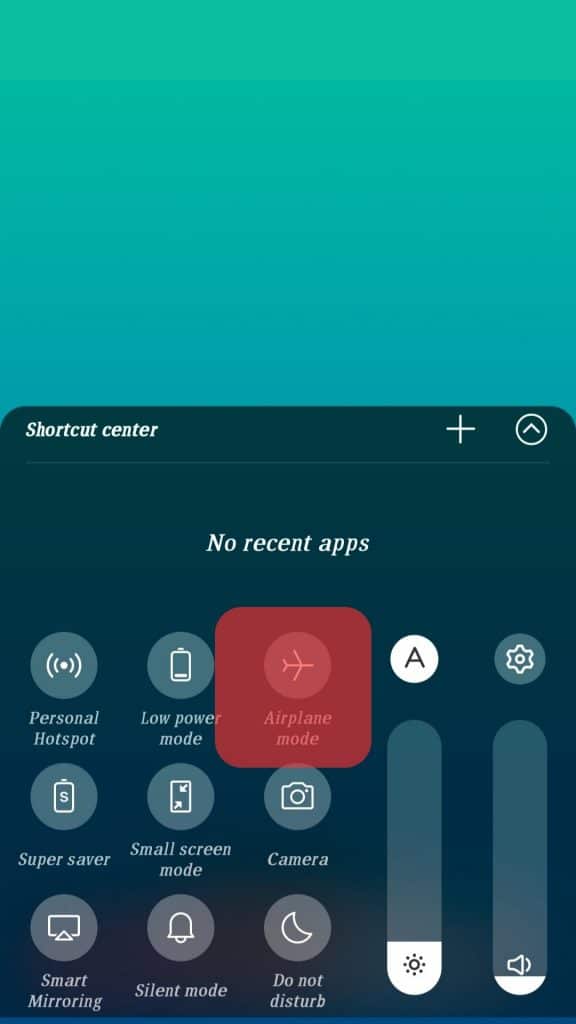 If using Wi-Fi, perform a speed test to check its strength. Restarting the router can also help resolve the network issues affecting your Wi-Fi.
Verify Messenger Server Status
As noted earlier, when the Messenger server faces an outage, the impact is felt on the client devices. So, it could be that Messenger is not loading because of a server outage. Visit the Downdetecter online and check if Messenger servers are online.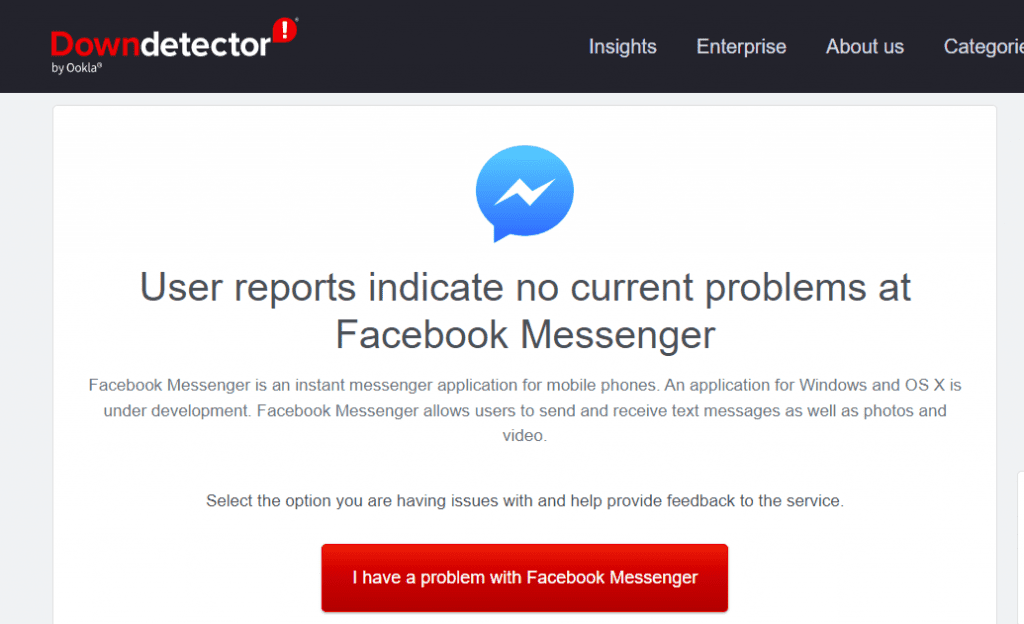 Clear Facebook Cache
Android users have the option to clear Messenger cache as one way of fixing the issue of corrupted or overload cache. For that:
Open your Android phone and locate the Messenger application.
Long-press on it and tap the "App Info" option.
Select the "Storage" option and tap the "Clear Cache" option.
Update Messenger
If you have a buggy Messenger application, updating it will help fix the bug. You can update Messenger from your Play Store or App Store. Once updated, restart Messenger and try loading the picture again.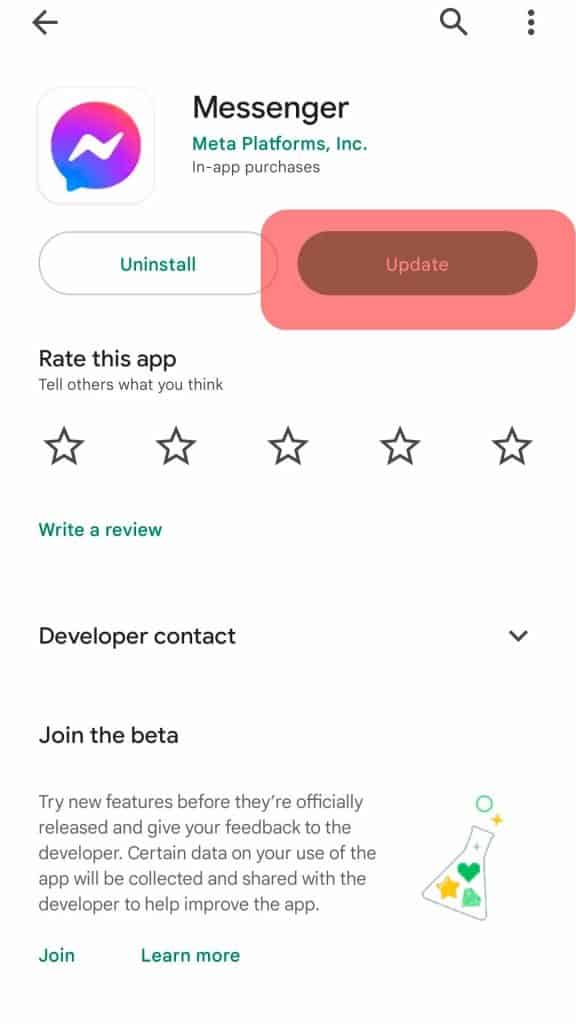 Disable Data Saver
Locate the Messenger application and open it.
Tap on the three-line icon or your profile picture in the top left corner.
Tap on the gear icon.
Scroll down to the "Preferences" section and select "Data Saver."
Disable the "Data Saver" feature.
With mobile data allowed for Messenger, you shouldn't get more errors with your Messenger.
Conclusion
Messenger not showing pictures means there is an issue causing this error. Common causes include problems with your internet connection, technical glitches, an issue with the cache, a data saver, etc. This post details issues affecting Messenger and how to fix them.