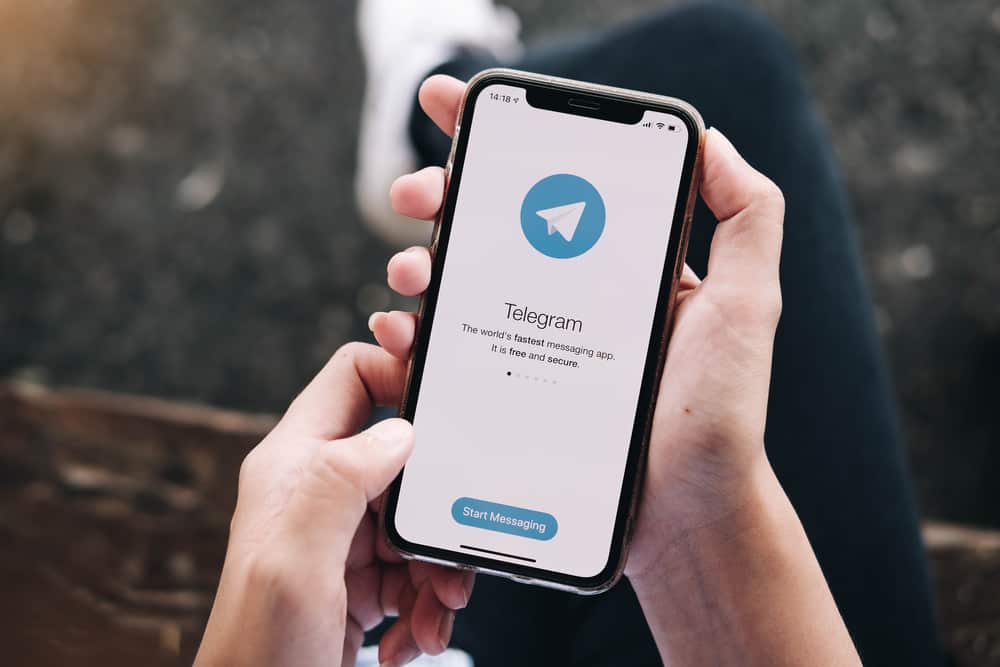 If you have a business or a personal brand, there is nothing better than Telegram channels to promote it.
Telegram channels are the best way to broadcast any message related to your business or brand to a broader audience.
Similarly, you can post promotional material, updates, and important announcements related to your brand on your channel.
Growing your Telegram channel means more people are subscribing to your channel. Nothing is more fulfilling than seeing your community budding and growing.
If you have a Telegram channel and want to know the names and faces of people following you, we can teach you to see them.
So, how can you see your Telegram channel subscribers?
You can see your or any channel's subscribers on the channel header. Only the channel admin/owner can view the subscribers' list by going to the channel and tapping "Subscribers" under "Members." Alternatively, you can program a Userbot to extract Telegram subscribers' details if you have a large subscriber base on Telegram.
Let's dive in and explore more on Telegram channels, your subscribers count, and everything in between.
Telegram Channels | How To Create Them
Telegram channels are the best feature to reach a larger audience and create brand awareness.
You can leverage your Telegram channel to build brand awareness and generate leads if you have a business, brand, or personal brand.
You can create a Telegram channel around any topic.
To create a Telegram channel, follow these steps:
Launch the Telegram app.
Tap on the pencil icon.
Select "New Channel."
Enter the name and description in the spaces provided.
Select between these two options as per your preference: "Public Channel" or "Private Channel."
Select contacts from the list (up to 200) to send an invitation to join and press the checkmark button. You can also copy the invitation link to share on other mediums for promotion.
There you have it! You have got your full-functioning Telegram channel. Make it intriguing with good content to attract people to join your channel to grow your community.
How To View Telegram Channel Subscribers
You can view the subscriber count of any channel even if you do not own it. You can open the channel main page and see the subscriber count on top below the channel title.
However, only the channel owner or admin can view channel members' or subscribers' names.
To view your channel subscribers list, follow the steps below:
Launch the Telegram app.
Navigate to your channel.
Tap on your channel's name at the top.
Tap on the "Subscribers" option under "Members."
You can see the complete list of your channel subscribers here, along with the time and date when they joined your channel. 
The information of recently subscribed members will be displayed on top.
Alternate Method: Telegram Bot
If you have a large channel with thousands of subscribers, you might need to take the help of a bot to show you the complete list of subscribers.
Therefore, from the beginning, you can use the "Userbot" to track all the information related to your channel. Userbot can get complete details on all your members who joined your channel from the day it was created.
If you know the programming language, you can code the Telegram Userbot and run it to extract the necessary information. Alternatively, you can hire someone to program and run the bot on your channel.
Wrap Up
The channels feature in Telegram make it more distinguished from all other messaging platforms of today.
You can create your Telegram channel to share your business, brand, or blog content with a larger audience without any limitations.
Similarly, you can check your subscriber names by opening your channel and going to the subscriber section.
Moreover, you can see the time and date of each member joining your channel.
If you have more subscribers, you can also deploy a Userbot to extract information on your channel subscribers.
Frequently Asked Questions
Can you see Telegram channel posts or messages' total views?
Yes, you can see the number of views on any Telegram channel post or message at the bottom right under an eye icon. Subscribers can even react to the post.
Can Telegram channel owners see who viewed their channel?
No, they cannot see the number of people or their names who viewed their channels.
Can the Telegram channel members see each other?
Telegram channel members or subscribers cannot see each other. Group members can see each other and also communicate with each other.
How many members can Telegram channels have?
On Telegram, you can have an unlimited number of subscribers. Telegram groups can have a maximum of 200k members.