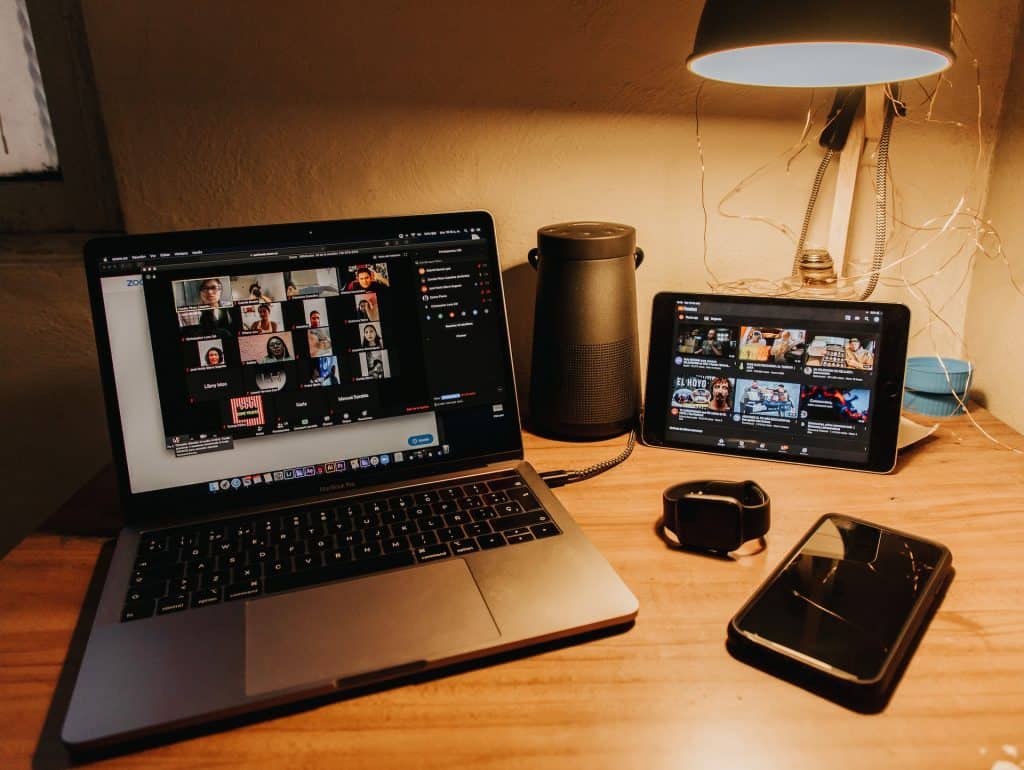 Zoom and Discord are incredible audio and video conferencing platforms.
They both provide solid features and functionalities like text messaging, video and audio calls, file transfers, and meetings.
However, Zoom is more popular than Disord, especially in professional settings.
So why do we use Zoom instead of Discord?
First, Zoom is professional, with a dedicated customer support system. Secondly, Zoom offers dedicated meeting/conferencing features and controls. Thirdly, Zoom integrates with hundreds of other professional apps, making it easier for business and educational purposes.
Additionally, Zoom has a simple user interface that's suitable for beginners. Regarding maximum participants' capacity, Zoom allows more participants than Discord.
Find out why we use Zoom instead of Discord in this post.
Zoom Instead of Discord
Zoom is undoubtedly one of the best virtual meeting and video conferencing platforms, with users across the corporate, business, social, and education sectors.
Latest user statistics indicate the platform attracts at least 350 million daily users.
But why is Zoom preferred to Discord, even though the two platforms are similar?
Below are various reasons why we use Zoom instead of Discord.
Reason #1: Professionalism
The first reason Zoom is more popular than Discord is its reputation in professional settings.
Since its inception in 2012, Zoom has been all about video conferencing, webinars, and virtual meetings.
The updates and additional features on the platform always seek to make it a better video conferencing platform to meet user demands.
This is not the case with Discord, which broke out as a gamer platform.
In fact, the idea behind the platform was to provide a platform for gamers to communicate as they played games online.
Most professional customers prefer Zoom because it has been designed for professional settings since its launch.
Reason #2: Dedicated Meeting Features and Controls
Zoom offers incredible features and controls specifically made for meetings.
These features include meeting invites, virtual backgrounds, breakout rooms, recording a meeting, sharing the screen, and background noise suppression.
As for the controls, Zoom lets you manage your Zoom meetings seamlessly by muting audio for other participants, turning off the video, and adjusting the volume and private chats.
On the other hand, Discord lacks dedicated meeting and video conferencing features. Technically, you select a list of participants from your friend's list and start a voice call with them.
Reason #3: Integration With Other Apps and Tools
Whether you are looking for a video conferencing platform for personal, corporate, social, or educational purposes, choosing one that integrates with other productivity apps and tools is crucial.
These tools include Calendly, Asana, Jira, Google WorkSpace, Trello, Microsoft Excel, and DropBox Business.
Zoom integrates seamlessly with these third-party tools and apps to streamline workflow.
On the other hand, Discord only offers limited integrations because the developers made it for light interactions, like video calls among friends.
Reason #4: Simplicity
Zoom is one of the easiest platforms to master as a beginner.
Its user interface is intuitive, and the setup process is straightforward. Also, while installing the app on your device is better, you can use the web version of Zoom.
Moreover, the participants don't need a Zoom account to attend meetings and webinars.
On the other hand, Discord can be challenging to set up and navigate for beginners. Also, you need a Discord profile to connect with other users via video calls.
Reason #5: Privacy and Data Security
It's imperative for a platform to provide solid privacy and security for meetings, regardless of their nature.
Whether holding a virtual game night with your peers, catching up with your sales team, or hosting an educational webinar, you need assurance that your interaction is secure and private.
Zoom offers incredible security and privacy features, including end-to-end encryption, locking meetings after all participants have joined, and waiting rooms.
While Discord is reasonably secure, you can open up your video calls to intruders depending on the permissions you allow in your servers and account.
Reason #6: Number of Participants
Zoom is better for virtual meetings than Discord because of its large participant limit.
While Discord allows up to 25 attendees in a video conference, Zoom's maximum participant capacity is 1000 (with the paid plans).
Even with a free account, Zoom is better than Discord's 100 heads limit.
Reason #7: Brand Recognition – Bonus Factor
Besides all the above factors, we use Zoom instead of Discord because it is a recognizable brand.
Over the years, Zoom has become synonymous with virtual meetings, online classes, corporate webinars, and virtual game nights.
This familiarity and trust have made it an obvious preference for many users despite the availability of other equally effective video conferencing platforms.
Winding Up
Various reasons contribute to using Zoom instead of Discord.
These factors include Zoom's professionalism, dedicated virtual meeting features and controls, more participants per meeting, and solid privacy and security features.
What is your preferred video conferencing platform between Zoom and Discord?