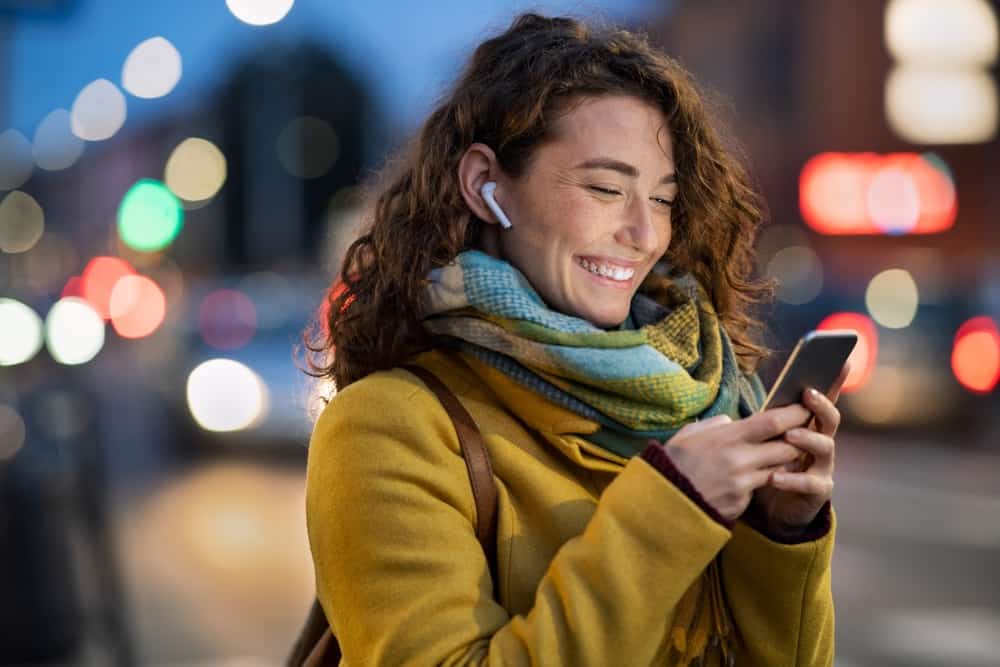 Using WhatsApp, users may connect with one another without paying for SMS messages. WhatsApp uses the internet to exchange messages, making it a cost-effective way to stay in touch with friends and family worldwide.
So, why do people use WhatsApp? Let's find out!
Generally, there are several reasons! WhatsApp is convenient. It's an excellent way to remain in touch with loved ones, and it's a cost-effective alternative to traditional SMS messaging. WhatsApp also offers a variety of features that appeal to users, such as group chat, video and voice calling, and sharing of multimedia files. 
In brief, if you're looking for a messaging app that is secure, feature-rich, and easy to use, WhatsApp is a great option! In this blog post, we'll have an in-depth look at why people often use WhatsApp. So, stay tuned as we get started!
7 Reasons People Often Use WhatsApp
As said earlier, there are several reasons why people use WhatsApp. Let's have a look at them below.
Reason #1: Sending Messages Is Free on WhatsApp
If you're wondering why people use WhatsApp, one key reason is that it's free to send messages.
WhatsApp uses your phone's Internet connection to exchange messages, so you don't have to pay for every message like a traditional SMS text message. That said, there are some caveats.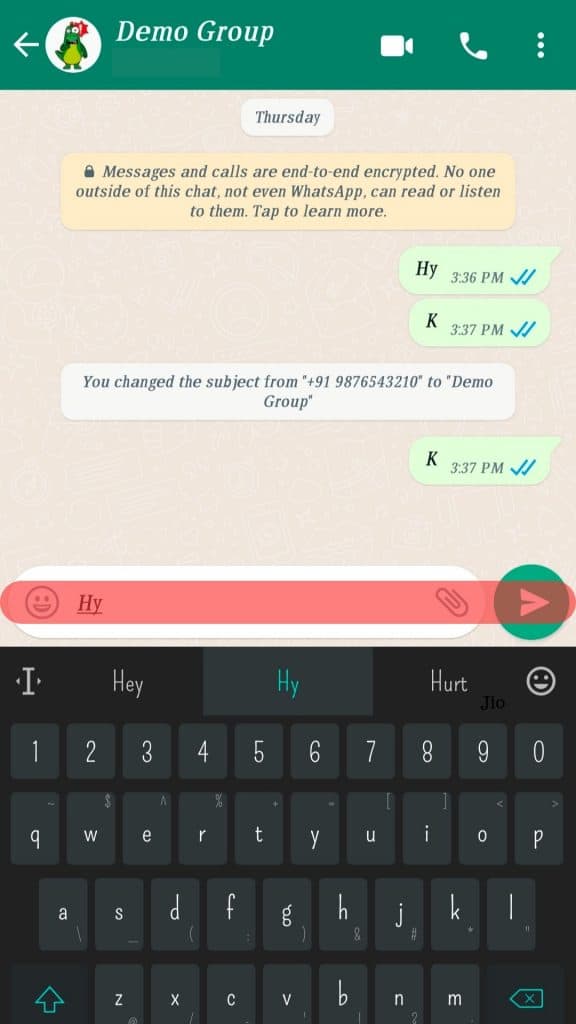 First, if you're not connected to Wi-Fi, your phone will use data from your mobile plan to exchange WhatsApp messages. Second, while WhatsApp calls are free over an Internet connection, they still use data from your mobile plan if you're not on Wi-Fi.
So if you have a limited data plan or are worried about going over your data limit, you should be careful about making too many WhatsApp calls.
Reason #2: End-to-End Encryption Makes WhatsApp More Secure
WhatsApp is a secure messaging app with end-to-end encryption. This means that your messages are private and can only be seen by the people you're communicating with.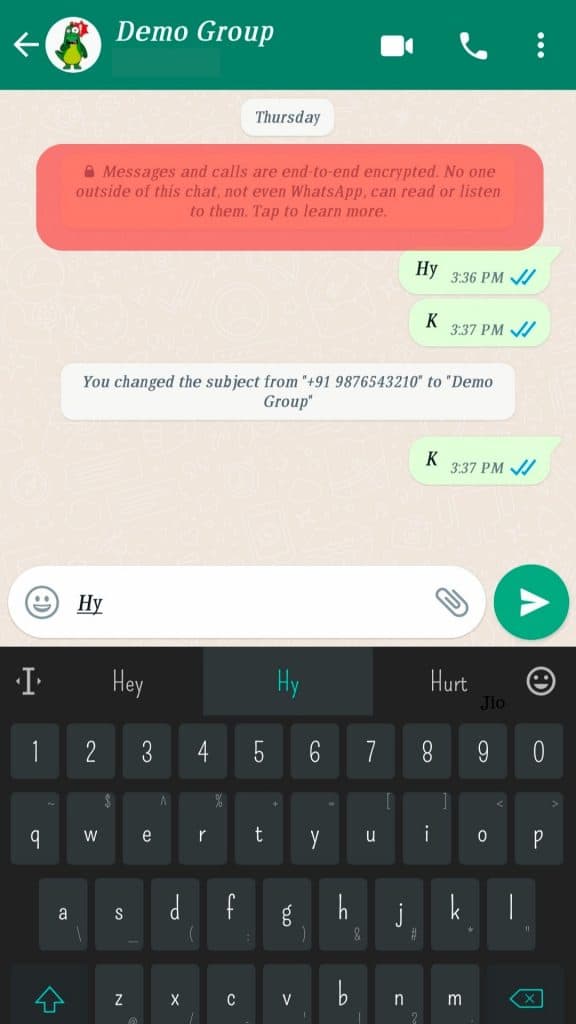 Hence, WhatsApp is relatively secure compared to other messaging apps because it uses stronger encryption.
Reason #3: Users Can Use WhatsApp on Any Device
WhatsApp can be used on any device regardless of the operating system.
This means that users can communicate with each other regardless of whether they are using an Android phone or an iPhone.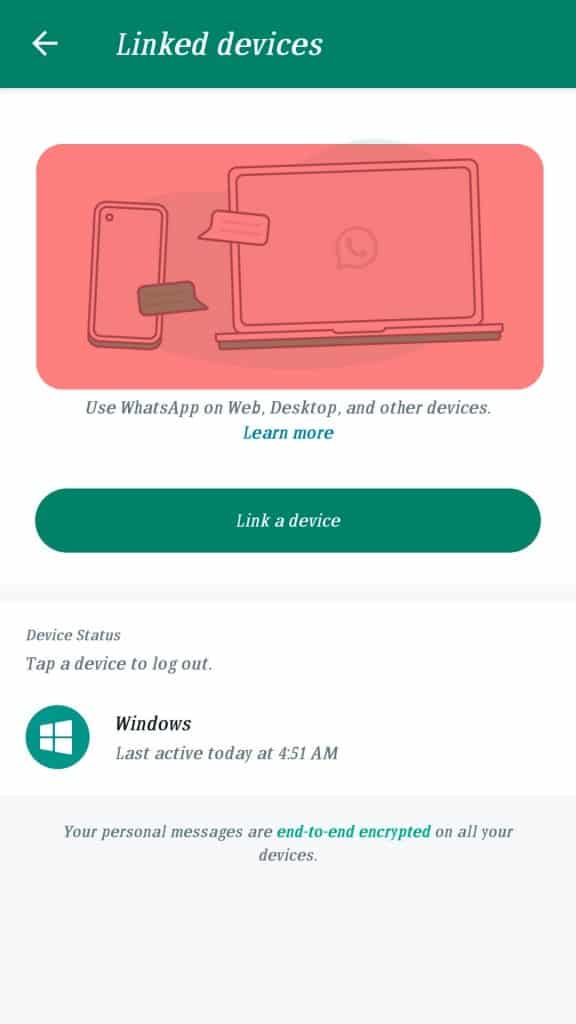 WhatsApp is also available on web browsers, so users can stay connected even when they are away from their phones.
Reason #4: WhatsApp Gives Users Access to Sending Images, Audio, Videos, and Documents
WhatsApp is a messaging app that allows users to send images, audio, videos, and documents. Many users do this every day on WhatsApp when sending essential files.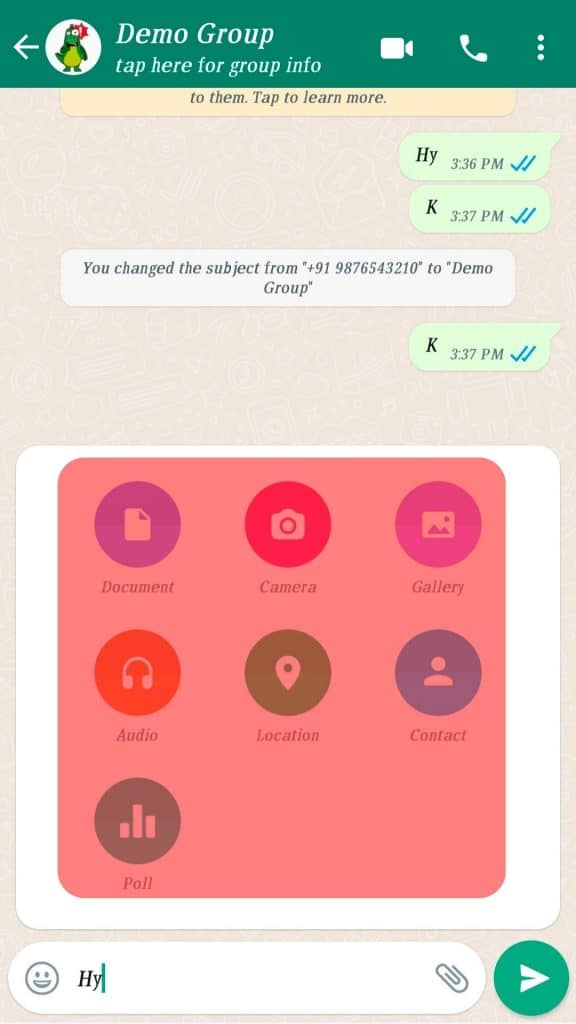 Another notable thing about this is that sending such files on WhatsApp doesn't consume much data compared to other messaging apps, making it very cost-effective and convenient for users. 
Reason #5: Users Can Create a Group Chat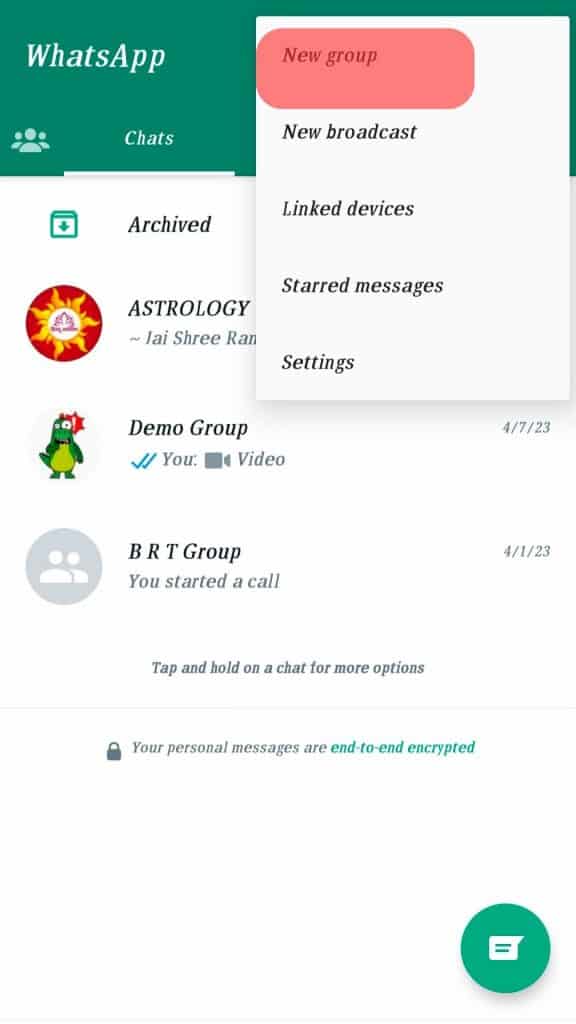 WhatsApp allows users to create group chats with up to 512 people. This is an excellent feature for coordinating large groups of people or for staying in touch with many friends and family members.
WhatsApp group chats are also useful for sharing information and announcements with many people at once.
Reason #6: WhatsApp Has a Feature Similar to Stories Called Status
WhatsApp has a feature similar to Snapchat's Stories called Status. This feature allows users to share photos, videos, and GIFs with their contacts that disappear after 24 hours.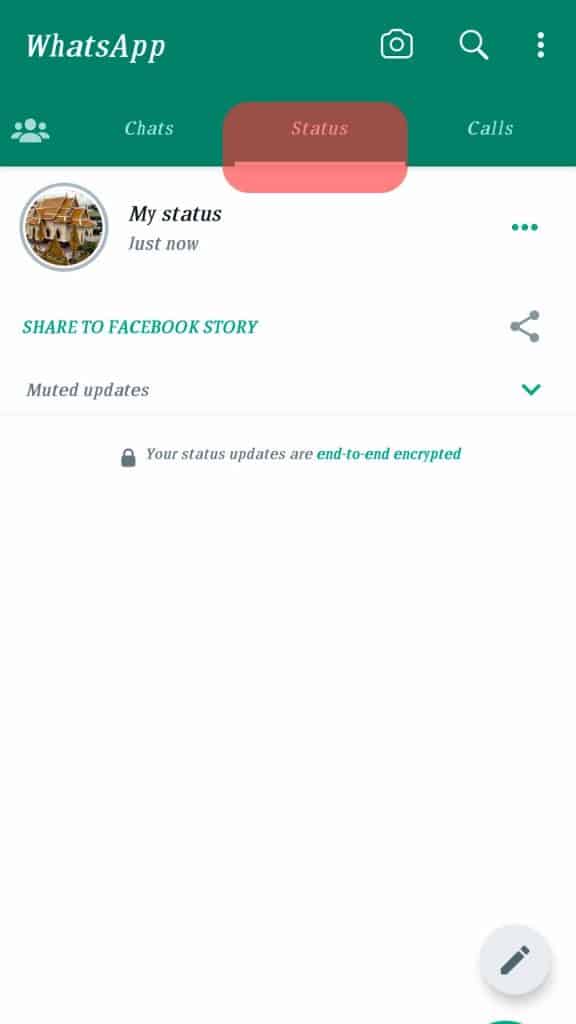 WhatsApp has been working on this feature for a while now, and it is finally available to all users.
Status is a great way to share what you're up to with your friends without oversharing on your main feed. It's also a great way to connect with people who you don't interact with often but want to stay in touch with them.
You can see when your contacts are online and last active, so you know when they're available to chat.
If you're not into the idea of sharing your life with everyone on your contact list, you can easily hide your Status from certain people. You can also choose who can see your Status by changing the privacy settings in the app.
Reason #7: WhatsApp Users Can Add Stickers to Their Messages
WhatsApp users can add stickers to their messages in a variety of ways. The platform allows users to add stickers to their messages by selecting the "Sticker" option from the "Emoji" menu.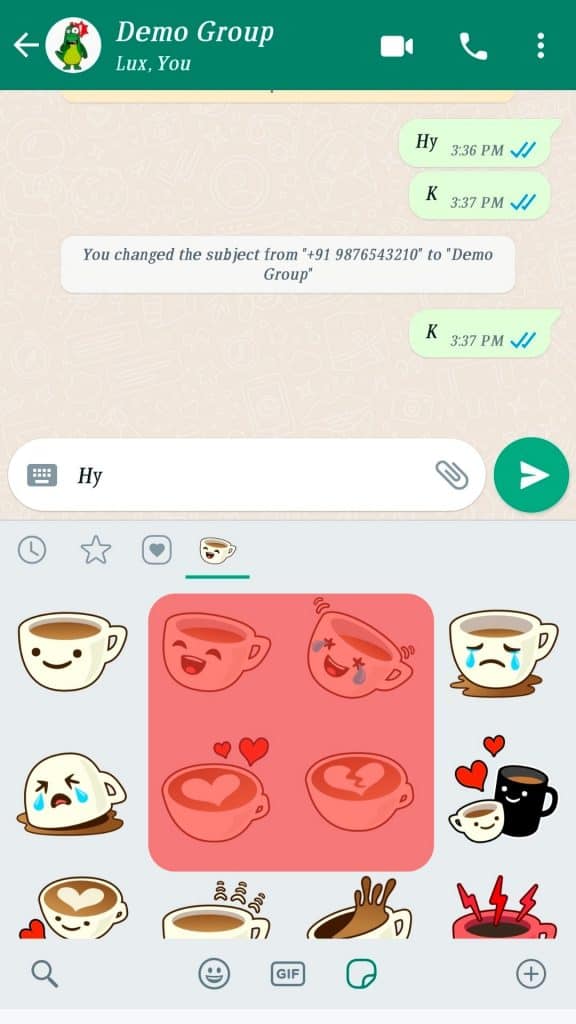 Once selected, they can choose from a range of pre-loaded sticker packs or search for specific stickers.
WhatsApp is a messaging and voice-over IP application that has become a phenomenal success. It has been used not only by friends, family, businesses, and organizations, both large and small.
Conclusion
In a nutshell, if you're wondering why people use Whatsapp most often, it's because the platform is a free, easy-to-use messaging app that works on almost any phone.
Plus, WhatsApp messages are automatically encrypted end-to-end, so they can't be snooped on by anyone else.
FAQs
What is the purpose of WhatsApp?
WhatsApp is a cross-platform, free messaging app that lets you communicate via audio and video calls, text messages, and much more using a Wi-Fi connection. WhatsApp, which has over 2 billion active users, is particularly well-liked among friends and family who wish to stay in touch but live in different countries.
Is WhatsApp messaging more secure than texting?
End-to-end encryption, which allows only the sender and receiver of a message to access its contents, is something WhatsApp has long bragged about using. While several rivals also provide end-to-end encryption, WhatsApp has the most extensive user base.
Is dating possible on WhatsApp?
WhatsApp can be utilized for dating as well. Because of this, many individuals use the platform frequently to chat with potential romantic partners. The platform is secure, suggesting you can talk privately with possible dates. This is an added benefit.
What other apps look like WhatsApp?
WhatsApp is a prominent messaging app, but there are several alternatives to choose from as well. Apps that offer similar services to WhatsApp include Telegram, Signal, Viber, etc.