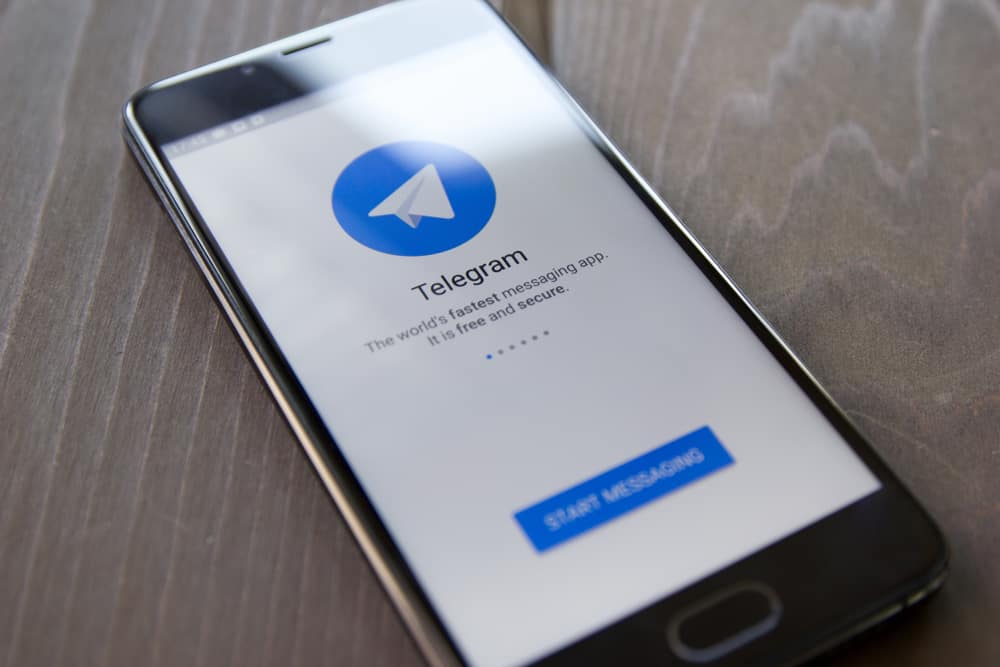 One reason Telegram is so popular and loved by many is its support for privacy and security.
With Telegram, there are different ways you can enhance your privacy, including using proxy servers to secure your online presence.
When you are in a region that bans Telegram, you can quickly bypass the restriction by utilizing a proxy server, provided you understand how to achieve that.
Proxy servers are an approach to securing your privacy by masking your device's IP, so you can appear to be browsing or sending packets from a different location. Telegram offers two default proxy servers, SOCKS3 and MTProto, for users to choose when they want to use proxy servers. Telegram offers proxy servers to guarantee its users can access Telegram regardless of their location.
We will understand what proxy servers in Telegram are. Next, we will cover the steps for using proxy servers to secure your online presence on your Telegram mobile and desktop versions.
What is Proxy Server in Telegram?
Telegram is a global application with millions of users who communicate via DMs, Telegram groups, and channels. The main advantage you get when using Telegram is its security. Telegram was designed with privacy and security in mind so that users can have a secure communication channel.
Unfortunately, some users in other regions are restricted from using Telegram in their area. In such instances, having a way to bypass the restriction and access Telegram comes in handy.
A Telegram proxy server acts as a channel through which devices can mask their IP address and fake it in a different location. When you connect your Telegram to a proxy server, you can decide which location it should display as its IP address.
Doing so secures your activities online and will help bypass regional restrictions imposed on Telegram. It gets better since Telegram offers two proxy servers on its site that you can use. The SOCKS5 and the MTProto.
The two are available on your Telegram account, and you can configure them to help hide your location when using Telegram.
Furthermore, when you want to add an extra security layer to your communication, using a proxy server will help you achieve that.
The proxy server will help encrypt your data, giving you the confidence to share private and sensitive information via Telegram.
How To Use Proxy Servers in Telegram
Telegram is a cross-platform application. You can use a proxy server for the Telegram mobile or desktop version.
Using Telegram Mobile
The general steps below will guide you whether you are an Android or iPhone user.
Open your Telegram application.
Open the menu by clicking the hamburger icon at the top.
Click on "Settings" on the menu options.
Next, tap the option for "Data and storage".
Locate "Proxy settings" and click on it.
On the next screen, click the "Add Proxy" button.
Select the proxy server you want to use and add its IP address and port number.
Enter that server's login/secret credentials and click the tick mark to confirm and save the details.
Your proxy server on Telegram is configured and online. It will show a connected message to confirm that your proxy server is active and working.
Using Telegram Desktop
The steps below will work for Linux, Windows, and Mac desktops.
Open your Telegram app.
Tap on the three lines at the top to open the menu.
Click on "Settings".
Tap the option for "Advanced" and click on the "Connection type".
Next, click on the "Custom/Add proxy" option.
Select the proxy server you want to use on the dialog box that will appear.
Enter its IP address and port number.
Use your login/secret credentials for the proxy server to authorize it.
Lastly, click the "Save" button.
You will notice a "connected" message at the bottom to confirm that your Telegram proxy is active and online.
Conclusion
A proxy server is an excellent way of masking your device's IP address to create secure communication or bypass regional restrictions against Telegram.
We've discussed everything about Telegram server proxy, from understanding what they are to the steps to follow to use the proxy servers.