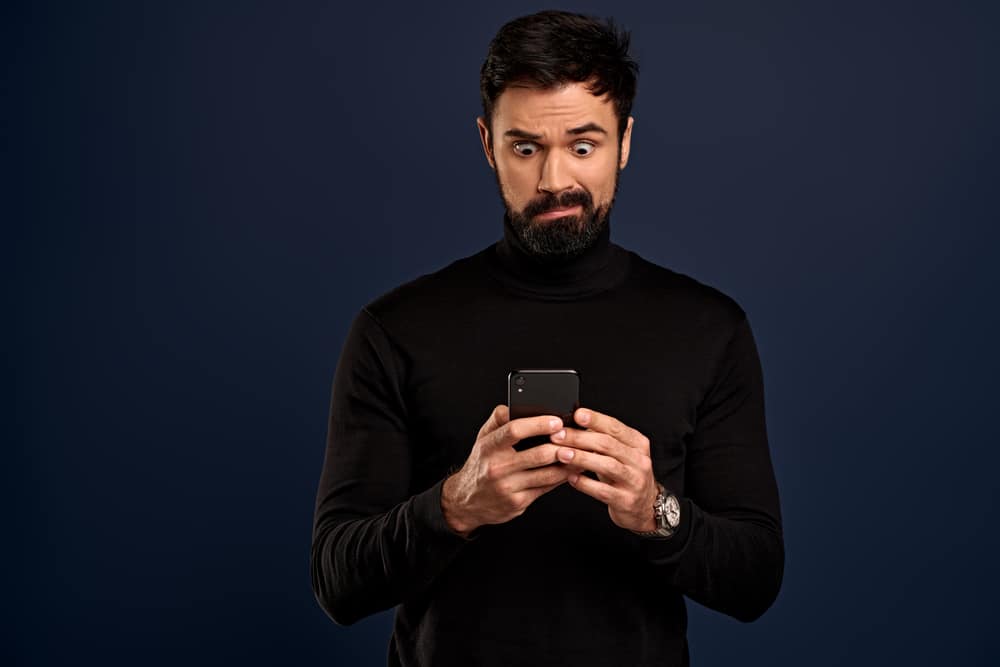 Sharing links is one of the activities you can engage in when using the chat feature on Messenger.
With Messenger, you can communicate with your friends via calls or text messages. Still, sharing a link via Messenger from another platform is possible.
When someone clicks on the shared link, it will redirect them to a browser where they can access the site for the shared link. However, it's possible to face issues when trying to send links in Messenger.
When you can't send links on Messenger, it's mainly an issue with Messenger. First, it could be a glitch affecting the Messenger application and can be fixed by restarting your Messenger application. Still, if your cache is corrupted, it can also affect the normal functioning of the Messenger application. Moreover, an outdated application can also be linked to the problem due to a bug affecting Messenger.
We will dig into why Facebook Messenger declines to send links sometimes. Still, we will give different options that you can use to bypass this limitation and manage to send your links conveniently.
Can You Share Links on Messenger?
Yes, you can. When you want to share a link with your Messenger friend, you can copy it and paste it into the Messenger conversation you have with that person. That way, when you press the send button, your friend will receive the shared link and can tap on it to open it on their browser.
Still, if you want to share a link to a page opened on your browser, you can click the share option. From the list of applications, you can share with, select Messenger and choose the contact you want to share the link with. Once the link is added in the message area, click the "Send" button.
Suppose you are getting an error when you try to use either of the two ways to share a link on Messenger.
Read on to see the different fixes you can use for the problem.
Why Can't I Send Links in Messenger?
When you have issues with sending links on Messenger, it signals that you are experiencing a glitch.
Normally, you should comfortably send a link on Messenger by pasting it, manually adding it, or sharing it from another platform.
Let's see the causes of the problem and how to fix them.
Reason #1: A Glitch with Messenger
Sometimes, when you have a technical glitch affecting your Messenger application, it can hinder the regular operation of the application. Such a case can make Messenger decline to share links.
Suppose this is the case. You can fix the problem by restarting the Messenger application.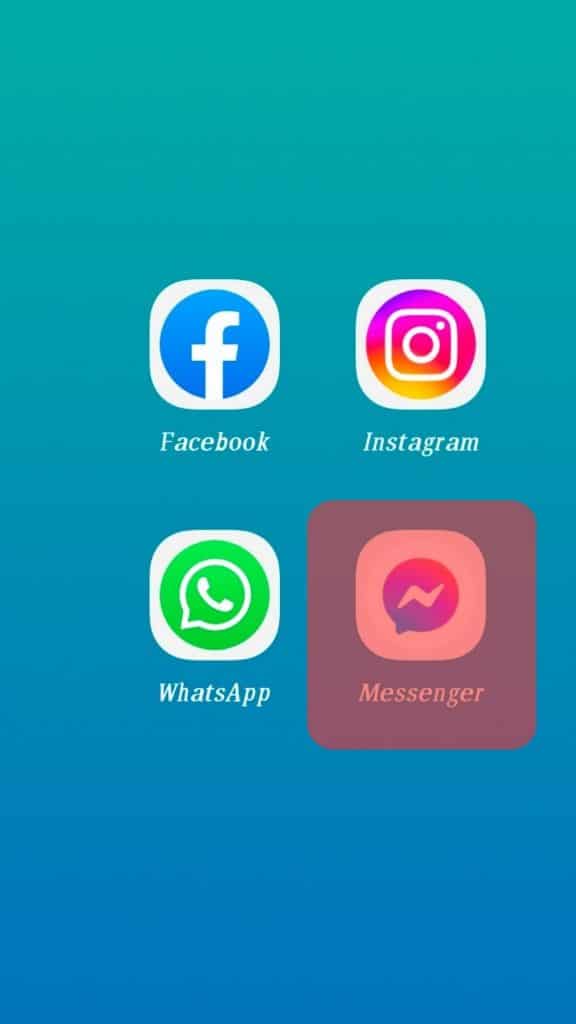 If that doesn't fix the problem, consider logging out and then logging in again to check if that fixed the problem.
Reason #2: A Bug with Messenger Version
When you are using an outdated Facebook Messenger version, it can experience bugs causing it to fail to send links.
It could be that the updated Messenger version has a patch that fixed the bug, and you are facing the problem because you've not updated your Messenger application.
So, if you are using Android, open your Play Store and search for Messenger. Click on the "Update" button and try sending the links once updated and check if the problem was fixed.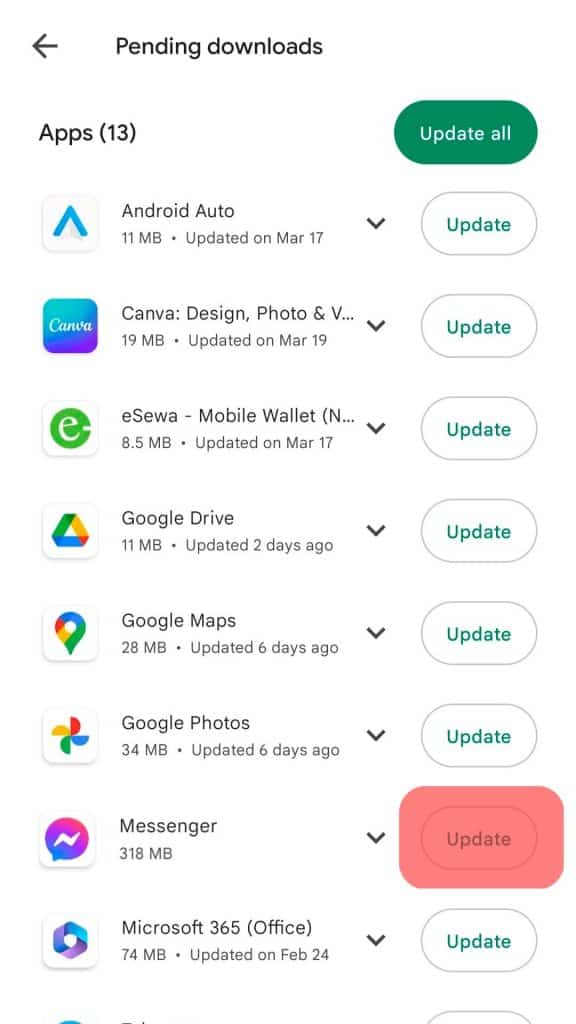 For iOS, update Messenger from App Store and check if that helped to resolve the problem.
Reason #3: Corrupted Cache
Messenger stores plenty of caches to help in increasing its performance. However, when this cache builds up with time or gets corrupted, you will face issues with your Messenger not working as expected.
However, you can clear the corrupted cache and data to help fix the problem.
Open the Settings application on your phone, locate the Messenger application, and click on it. Next, find the option for "Storage" and click on the "Clear cache and data" option. Lastly, restart the Messenger application.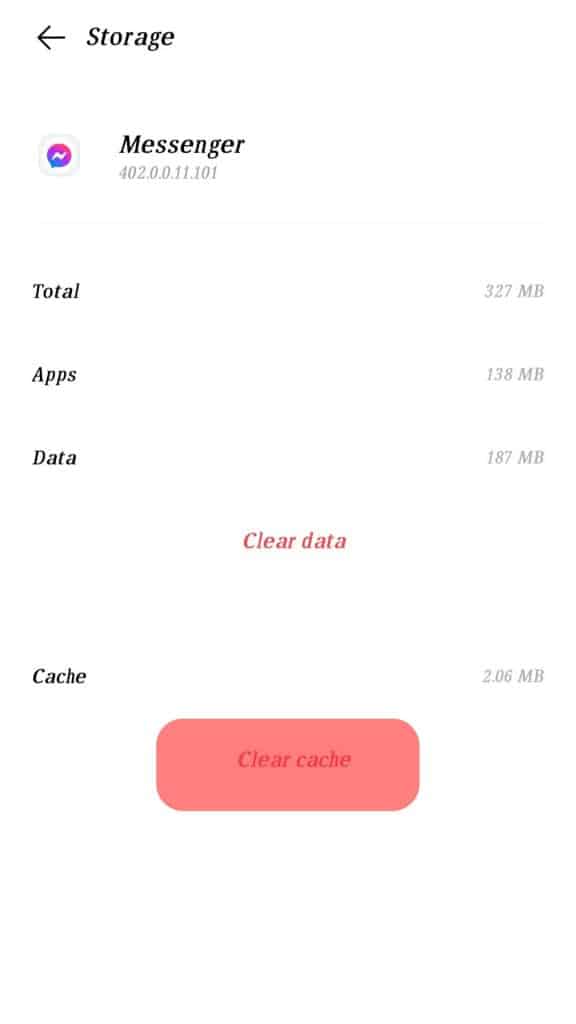 Hopefully, you can now send links on Messenger comfortably.
Conclusion
When you can't send links in Messenger, it mainly signals that you have an issue with the application arising due to an outdated version, a technical glitch, or a corrupted cache.
We've discussed how you can fix the problem to ensure you manage to send your links conveniently.