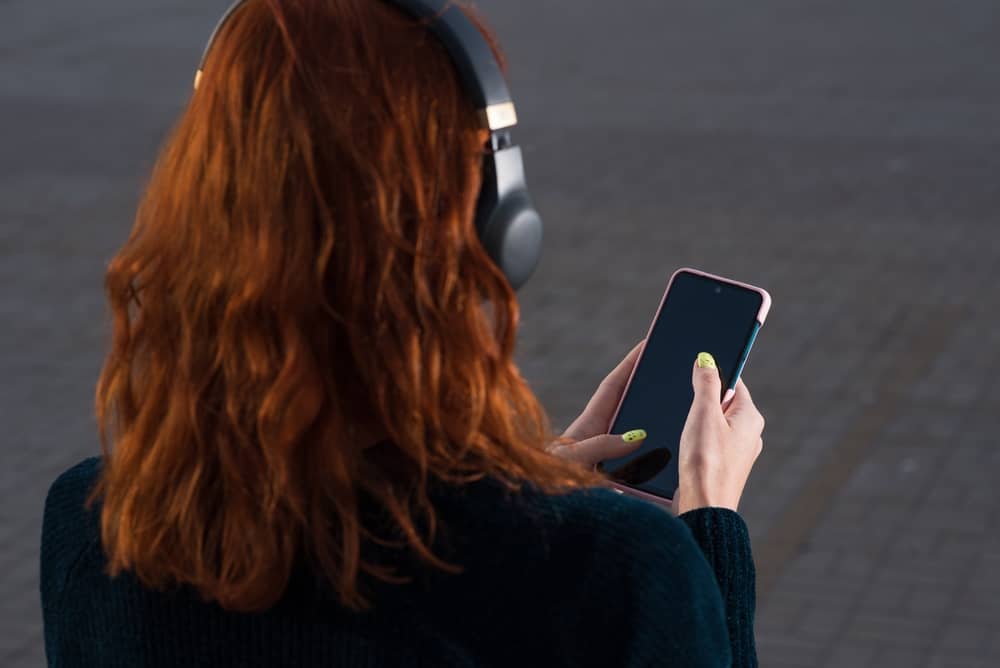 Discord is one of the most popular social media platforms today. It is an ideal place for gamers and programmers to communicate and connect with other people of like minds. You can also live stream games on Discord which adds to the experience.
However, this gaming experience is useless if you cannot hear your gameplay on your headphones. Here is how to use headphones on Discord mobile.
Switch on your Bluetooth device and connect to your device. Open the Discord app, tap on your profile image, and select 'Voice.' Check the audio sensitivity bar to ensure that the headset is working.
This article breaks down the process of using headphones on the Discord mobile app. It further breaks down the process of using headphones on a PC and how to check and troubleshoot audio challenges.
Discord Audio
Nothing is more frustrating than being unable to hear or communicate with other players while streaming a game on Discord.
This diminishes the gameplay, especially if all other apps work seamlessly with your headset. The Discord app is supposed to configure with your device's default input and output; however, this is not always the case.
Using Headphones on Discord Mobile
Using headphones on Discord mobile is a straightforward process. Connecting a wired headphone to your mobile device automatically becomes the default input and output channel. This process is slightly different for a Bluetooth device.
Here is how to use headphones on Discord mobile:
Activate the Bluetooth device.
Open the Settings app on your device.
Tap on 'Bluetooth.'
Connect the Bluetooth device.
Open the Discord app.
Tap on the hamburger menu icon in the top left corner.
Tap on your profile image in the bottom right corner.
Tap on 'Voice' under the App settings section.
Check the sensitivity bar.
The Discord app can recognize and transmit your voice if the sensitivity bar indicator is solid green.
How To Use Headphones on Discord PC?
This process is slightly different from the Discord mobile app.
Here is how to use headphones on Discord PC:
Open the Discord app on your PC.
Tap the gear icon beside your username at the bottom.
Navigate to 'Voice & Video.'
Click on Default under 'Input Device.'
Select the headphones you want.
Adjust the volume by pulling the regulator.
Repeat this process for the 'Output Device.'
Once you have done this, you will be able to use the headphones without any issues.
What To Do if Bluetooth Headphones Are Not Working on Discord?
If you have trouble using your Bluetooth headset on the Discord mobile app, different factors may be responsible for this. You might have to take time to eliminate the possibility of minor issues before carrying out major troubleshooting of the system.
Here is a list of checks to ensure your Bluetooth works seamlessly with the Discord app.
Step #1: Check the Headset
The first thing you need to do is to ensure that the problem is not from your Bluetooth device. The headset might be damaged, low, or unable to connect correctly at a certain distance.
Bluetooth devices can experience glitches or issues. Checking your Bluetooth headset can save you the stress of troubleshooting your entire system.
Step #2: Check for the Audio Icon
Most devices have a headset icon on their status bar to indicate that a headset has been successfully connected. If you cannot find this icon, your Bluetooth is yet to be correctly connected to your device.
Another icon to check is the speaker, headset, and microphone icons at the bottom of your Discord app. If these are crossed out, it means the corresponding function is disabled.
Step #3: Check for the Available Audio Output
If the above checks have been done successfully, navigate to the voice settings on the Discord app and select 'Output Device.'
This should show a list of available audio output devices on your Discord app. Select the headset you would like to use.
Step #4: Run the Windows Audio Troubleshooter
You might have to troubleshoot your system's audio drivers if you cannot use your headphones after running the above checks. This process allows the Windows troubleshooter to automatically detect and resolve audio challenges.
Open the Start menu and search for 'Audio troubleshooting.' Select 'Find and fix problems with playing audio' and run the program. Follow the process until the audio problem is resolved.
In Conclusion
Discord is a great platform to communicate with interesting people. You can set up live streams to share an experience with others with the same interests as you. This would not be possible if your headset did not work.
Not to worry. This article explains how to use headphones on Discord mobile and PC. It also details how to troubleshoot audio challenges on your device.
FAQs
Can I use the same device as my input and output on Discord?
Yes, you can use the same device as your input and output outlet if the device can do both actions simultaneously. Whereas some Bluetooth headphones do not have mics, others are fully fitted with microphone capabilities.