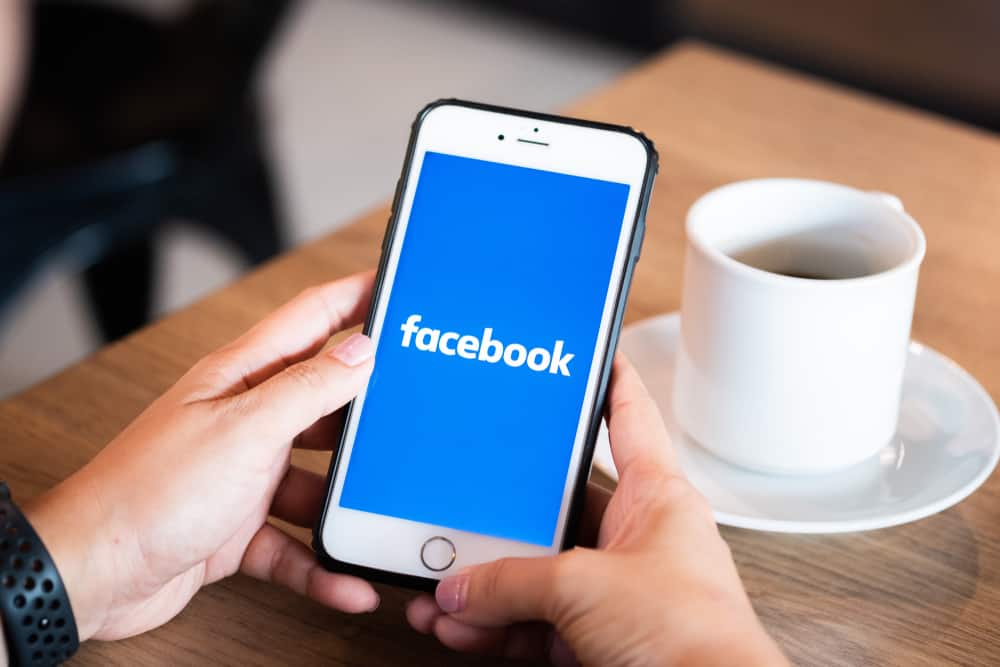 Facebook is the pioneer of all social media apps. Over the years, the app has drastically changed its outlook and user experience to keep up with public demands.
Alongside pictures, millions of users watch videos on the app daily. However, users get pretty annoyed if videos stop playing on the app.
If you have trouble playing videos on Facebook, you may have an unstable internet connection. Alternatively, you may have your phone on data saver mode or use an outdated app version. 
There can be multiple reasons why you can't see videos on Facebook. This article will help you reach the root cause of your problem. And also help you resolve this issue. 
Reasons Why Videos Aren't Playing on Facebook
The reason for videos not playing on Facebook can be different for every user. Here are the most common reasons for this error.
Reason #1: Weak/Unstable Internet Connection
Your WiFi signals may likely be unstable. This may make the video take too long to load. However, once your connectivity issues resolve, the video should usually play.
Solution
To solve the issue, try those actions:
Restart your router: There may be an error in your router. Try restarting it manually.
Internet Issues: Your internet connection may be down from the back end. Either switch to data or connect to a different WiFi to fix this. 
Reason #2: Using an Older Windows Version on a PC
If you are using Windows 7 or an older browser, chances are that your Facebook videos will not work on your PC. This is because the older Windows are now obsolete and may not be compatible anymore.
Solution
To resolve this, install the latest version of Windows. Once the new version is installed, relaunch the Facebook app. This should fix your problem. 
Reason #3: Data Saver Mode Enabled on Phone
Facebook has a feature where it allows you to use the app on low data mode while using mobile data. Likely, this data saver mode is still on for your Facebook. 
This prevents the app from playing any videos or loading any high-resolution pictures. 
Solution
Solving this issue is straightforward. Go into your phone's settings. Turn off the data saver mode in the 'Mobile data' option. 
This will automatically allow your videos to adjust their resolution to your data connection's speed. No more unnecessary buffering or videos not playing!
Reason #4: Video Not Available in Your Region
Some videos on your Facebook may work perfectly, while some refuse to play. In this case, it is possible that the specific video may not be available in your region. 
Some users release region-specific videos and primarily target audiences living in that area. Nonetheless, users in other parts of the world also stumble upon these videos. However, they are not able to play them.
Solution
If you want to watch that specific video, it is recommended that you use a VPN. 
The VPN will make your phone's geographical location appear elsewhere. Through this, you can trick the Facebook app into playing the video.
Reason #5: Too Much Cache
Users constantly using Facebook on their PCs or mobiles tend to build up a lot of caches. Not only does this take up unnecessary space in your phones and PCs, but it also slows down the app. 
Solution
To resolve this issue, clear the cache. Here's how to do it on your PC (Google Chrome; the steps are similar for other browsers):
Open the browser on your PC.
Click on the three dots in the top right corner.
Open "More tools."
Click on "Clear browsing data."
Choose the "Advanced" tab
Click on "Clear data."
Reason #6: Disable Ad-Blockers on Your PC
Many videos on Facebook are now commissioned. This means that the user earns money each time someone watches their video. However, these videos also have ads in them. 
If an ad blocker extension is enabled on your browser, these videos may not play for you. This is because the ad blocker stops the ads (and, therefore, the video) from playing.
Solution
Fixing this is easy. You need to go into your browser extensions and disable your ad blocker. Now reload the page, and your video should start working. 
Reason #7: Facebook App Is Not Updated
Like most apps, Facebook keeps releasing newer updates. These updates sometimes add new features to the app.
However, most times, these are minor bug fixes. If your videos are not playing, you may still use an older version of Facebook.
Solution
Go to your App Store/Play Store and update the Facebook app. This will install the latest version of Facebook onto your device and remove any older bugs that may stop videos from playing.
Reason #8: Facebook Servers Down
If none of the above reasons apply, the issue may not be on your end. Every once in a blue moon, Facebook faces some significant glitches in its system, which shut down its servers temporarily.
When this happens, new Facebook posts and especially videos stop showing.
To confirm if the Facebook server is down, go onto DownDetector and see if Facebook is facing any issues. 
Solution
In this situation, there is not much that you can do. You must wait for the tech geniuses at Facebook to work their magic and get the app running again. 
Conclusion
According to stats, 1.62 Billion users visit the Facebook app each day.
Therefore, if even 1% of these users face an issue with videos not playing, it can cause significant problems.
Hopefully, this article helps you resolve your video issue. Now you can go back to scrolling through your Facebook feed for hours!