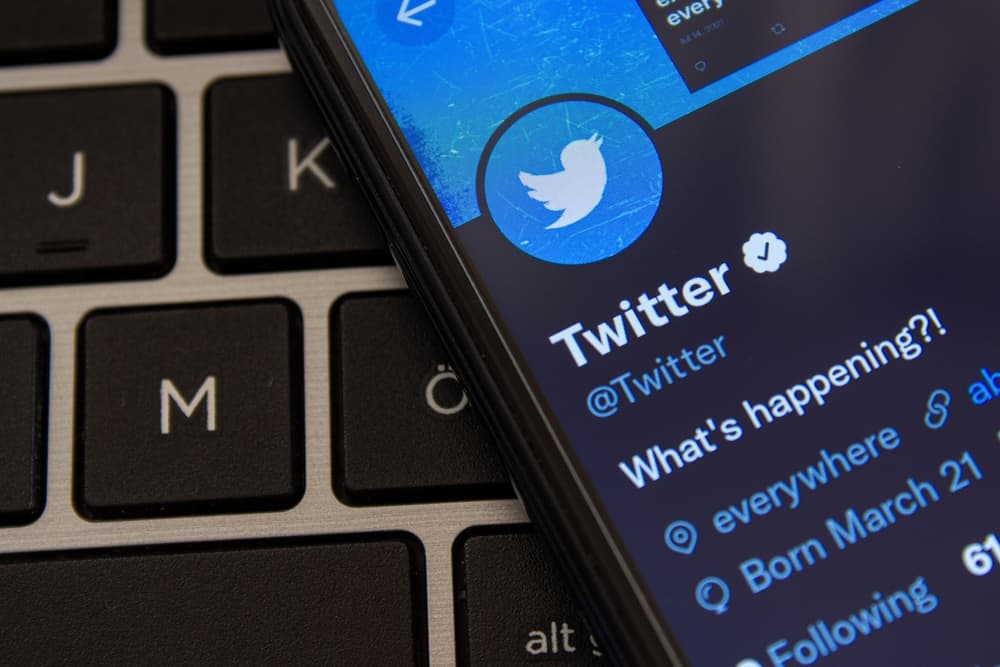 Although the mute feature is a fantastic tool on Twitter, it feels gloomy to know that a "friend" muted you on the platform. Is it possible to see if someone removed you from their Twitter newsfeed?
Twitter will not alert you when someone mutes you. Also, Twitter doesn't give users an official feature, tool, or way to check if another user muted you on Twitter. Thankfully, you can use TweetDeck to monitor who muted you. You can also use tricks such as replying to their tweets to see whether someone hit the "Mute" button. Try asking them a question under their older tweets. Check whether they've been active and responding to other people on Twitter.
Here is an in-depth analysis of Twitter's mute feature and how to check if a "Twitter friend" muted your Twitter account. 
What's Muting on Twitter?
The "Mute" button allows you to remove unwanted tweets from your newsfeed. It prevents you from unfollowing or blocking any Tweep that irritates you. It's a necessary evil when you're doing the muting, but it bruises when you're on the receiving end.
You'll notice the following when you press the "Mute" button.
You'll stop seeing their Tweets on your newsfeed. 
You'll stop receiving tweets notification or their other interactions on Twitter.
They can still send a DM to you on Twitter.
You'll still follow each other.
Twitter won't notify them that you muted their account.
Therefore, it's hard to identify whether another Twitter user muted you. You'll only notice the user stopped responding or reacting to your Tweets. But use different approaches to ascertain the muting.
How To Check if Someone Muted You on Twitter
It would be great if Twitter had a direct way to check if anybody muted your account. It would minimize the guessing and tension. Here are ways to check if a Twitter user muted you.
Method #1: Reply to Their Old Tweets
When someone mutes you, they cannot see your tweets or new reactions or interaction on Twitter. Therefore, try replying to one of their old tweets with a reply that needs a response. If they responded, they did not mute you. So,
Access your Twitter.
Go to their Twitter profile.
Locate a tweet.
Tap the tweet.
Tweet your reply in the tweet box.
Click "Reply."
Post a reply to several tweets on their profile. Wait for a response. They probably muted you if it goes unnoticed after a few days. Also, the method will work if they are active on Twitter. If they interact actively with other users but seem to ignore your replies, there could be a high chance they muted you. 
Method #2: Use TweetDeck
TweetDeck lets you manage multiple accounts and Twitter timelines on one screen. Hence, an effective tool to use to check whether someone doesn't want to see your tweet on their feed.
Phone
Download and install TweetDeck on your phone or visit the TweetDeck website on your PC.
Sign in to TweetDeck using your Twitter logins.
Tap the Plus button on the toolbar on your left to add a column.
Select the "Home" button on the "Choose a column type to add."
On the column view, tap the filter button.
Select "Tweet authors."
Select "Specific user."
Enter their Twitter handle in the "user name" box.
Tap the "New Tweet" button and post a tweet to your followers.
Monitor the new Home column and observe whether the tweet will appear on the user's timeline.
The tweet should appear on their timeline if they haven't muted you. If it doesn't, it means the user muted you. Do the same for other users you believe muted you.
Method #3: Send Them a Direct Message
If the methods above indicate that they muted you, take the extra step and ask them. Sometimes a "friend" on Twitter may wish to take a break to concentrate on something important.
Therefore, hit their inbox with the mute question. To do this,
Access your Twitter.
Search for their name on the Search icon.
Tap their username to access their profile.
Click the Message icon beneath the cover photo.
Craft a message asking them if they've muted you.
Tap the Send button.
They will have to tap your conversation to see your message.
Final Words
No button tells you whether someone muted you. You'll have to try several social engineering tricks to see if someone muted you. Use replies, TweetDeck, or ask them directly if they did it. But don't be obsessed with the muting shenanigans. The mute button only hides tweets or your reactions from someone's feed. You've got followers who enjoy your content on Twitter and look forward to seeing your content on their feed.
FAQs
How do I mute Someone on Twitter?
You can mute a Twitter user from their profile. Tap the user's username, click the horizontal ellipsis on their profile and click the "Mute @account" button.