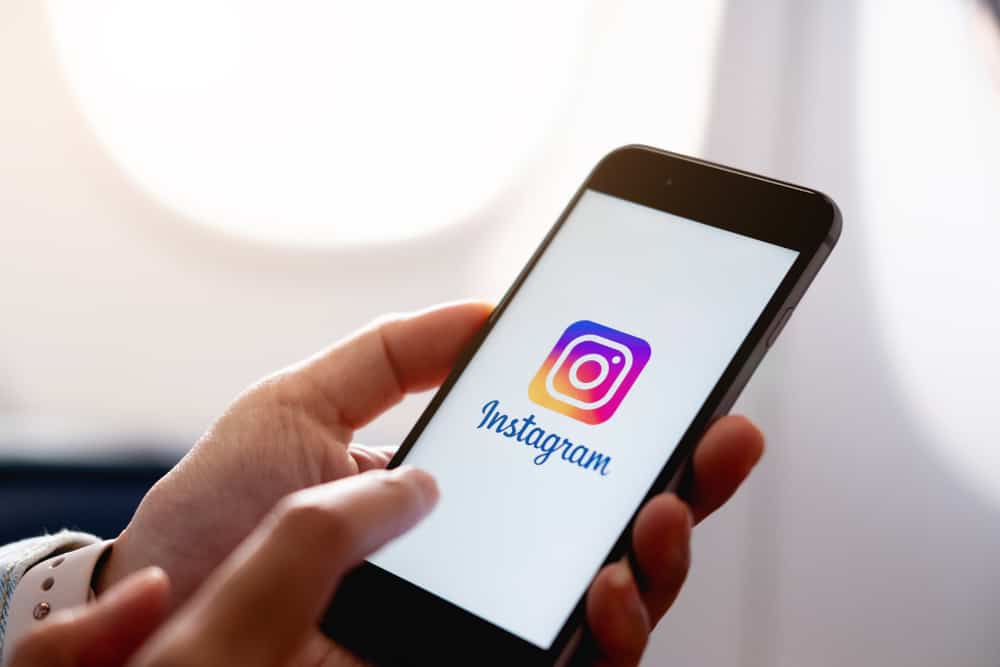 If your Instagram account is private, only those you accept as your follower will see your content.
Having a private account is better if you want to have control over your profile and don't want people with malicious intent to steal your content, know where you are, who your friends are, where you live, where you work, etc.
Simply put, non-followers can't stalk you!
If someone visits your profile, they will know that you have a private account because, in your posts area, they'll see, "This account is private". They will need to tap the "Follow" button if they want to see your posts. You'll need to tap the heart icon, go to "Follow Requests", and confirm their request if you want to grant them access to your profile.
You will see a small dot under the heart icon and a bubble over it if someone liked or commented on your posts and if someone sent you a follow request. And you will be notified about that, too, if the push notification is turned on.
Let's talk about how to accept a follow request on Instagram in more detail.
How To Accept Follow Requests on Instagram
Accepting a follow request on Instagram takes just a few seconds.
To do that:
Open the Instagram app or go to https://www.instagram.com and log in to your account if you haven't done that yet.
Tap the heart icon. In the Instagram app, the heart icon is at the bottom. On a web browser, it is in the top-right corner of the screen beside your profile picture.
If someone followed you, you would see either a number (which indicates how many follow requests you have) or a profile picture beside "Follow Requests". Click or tap that.
You will find a "Confirm" button next to their name. If you hit that "Confirm" button, they will become your follower.
Most likely, you will also see your follower requests under your account's "Recent Activity" that you can also access by tapping the heart icon. If you see the follow request there, you can accept it without going to "Follow Requests" by simply tapping the "Confirm" button next to the user.
Note that you can also deny requests if you think that's the best thing to do. Simply tap the "Delete" button or the "x" mark next to the "Confirm" button if you don't want them to have access to your account. If you don't want them to send a follow request again, you can block them.
How To Make Your Instagram Account Private
So you currently have a public account, and you want to make it private, so you can choose who can follow you.
Changing your account privacy on Instagram is easy. You can do that in the Instagram app or the desktop site via https://www.instagram.com.
Here are the steps to follow:
Go to your Instagram profile.
Go to your "Account settings".
Select "Privacy".
Toggle on "Private Account" to change your profile from public to private.
If you want to confirm whether your account has been successfully set to private, access your profile on an Incognito browser via https://www.instagram.com/yourusername.
Your Instagram posts will show up if it's still public. If it is private, you should see, "This account is private. Follow this account to see their photos and videos".
Conclusion
Only personal accounts can be set to private.
Brand and creator accounts aren't allowed to do that because switching your account type to a brand or creator account means that you are looking to promote on the platform, and you need the public to be successful at that. You won't be able to reach a wider audience if you are limiting yourself to only your followers.
A private account apparently has limitations.
For one, you can't embed your post or profile if you want to share it with people outside Instagram. You only can send them a link to your profile or share your username with them, and you can only send a screenshot of your Instagram post or send them a copy of the photo or video you uploaded if you want to show them your post.
Hashtags will also not work because the post won't show up on the feed of those who aren't following you. The case is the same for locations.
But a private Instagram account has pros, too.
Your profile is more secure and you don't need to worry about being watched by people who are unwelcome and have bad intentions. You can share whatever you want and post to your Instagram Stories in real time without worrying about your safety provided that your followers are people you know are genuine.