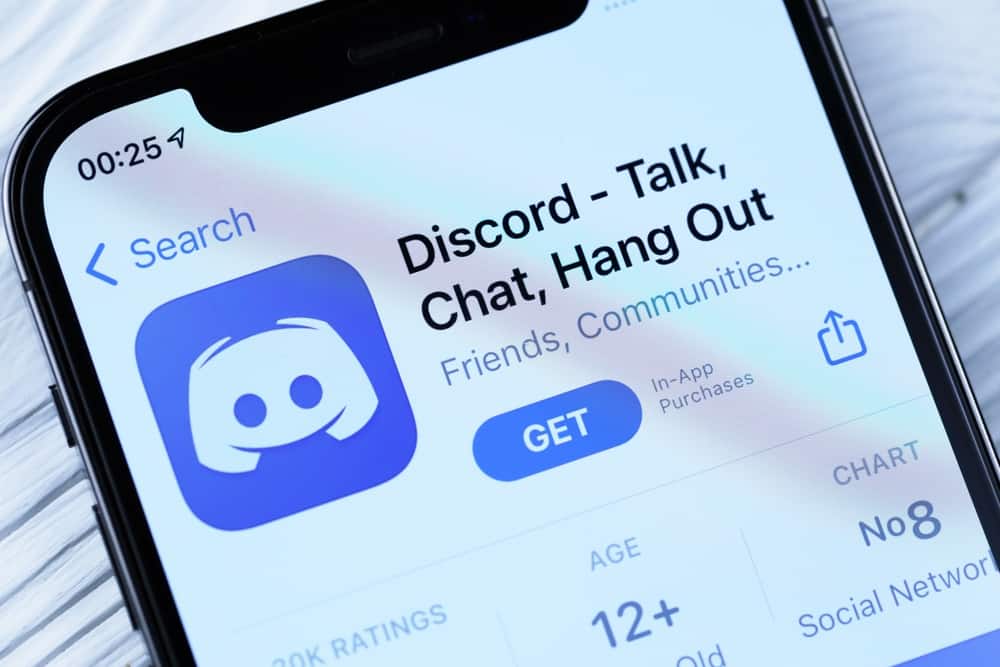 While successfully ending a fun-filled session on Discord with your friends, I am sure sometimes this thought might have popped up in your head — who was the first Discord user?
Whom did they chat with being alone on the platform?
What was it like being alone on the platform in 2015?
We cannot answer what was going through the person's head when they were alone on Discord in 2015, but we can help you find who was the Adam or Eve of Discord.
The first user of Discord went by the name Vind. He hopped on to Discord with his Battlefield 4-playing friends. They ditched TeamSpeak and were quickly fans of Discord due to its voice call feature allowing them to discuss the game with their friends without trouble, unlike TeamSpeak.
With this article, we are going through memory lane by trying to discover who was the first person ever who put faith in Discord and started it all back in 2015. Keep reading to learn some interesting facts!
Discord | How It All Started
Discord is one of the most endearing chatting platforms, essentially for gamers — as the gamers were the ones who spotted the platform and decided to hop on it.
Today, you will find every kind of user on the platform. So Discord has come a long way, with communities based on every niche and topic.
Jason Citron co-founded Discord.
He loved gaming and hated TeamSpeak and Skype used by gamers for chatting. Unfortunately, these platforms sucked a lot (excuse the language), and people who used them hated them.
Though so much happened during the creation period of Discord — the gist is that while creating — the makers realized the best feature of Discord was the chatting.
Already, there was nothing breakthrough for gamers to chat with their friends while playing games, so the creators saw immense potential.
Slowly, they realized they had created something better than Skype and TeamSpeak. The makers were gamers by heart, so they knew it was something missing in the gaming community.
So, they polished this idea, brought drastic changes in their business model, and finally hit the market with their product in 2015 named Discord.
Currently, Discord is growing exponentially, with over 150 million monthly active users.
The platform has caught the eyes and interests of all sorts of users, with communities or servers on nearly all topics and themes, from gaming, art, anime, movies, shows, cryptocurrency, the stock market, and whatnot.
On the launch day of Discord in May 2015 precisely, someone posted the first Discord server link on the subreddit "Final Fantasy XIV" for everyone to join. That's how the first user hopped into the platform.
What Was the First Discord User's Name?
The name of the first Discord user is — drumroll please — Vind.
Vind was the earliest cohort and user of Discord. Now, this part is even more intriguing.
As you know, some stranger created the first server and posted its link on Reddit. Citron and his boys instantly joined the server and started the voice chat to promote Discord.
Anyone who listened to them returned to their fellow Redditors, explaining how cool the makers were.
Amid all this, someone by the username Vind decided to join the platform, thus becoming the first human to join Discord.
Vind and his Battlefield friends, like everyone, hated TeamSpeak. So, they ditched the app instantly when they heard about how awesome Discord was.
When they joined Discord, they shared their love for Battlefield by creating different channels on Discord.
People joined in, communities were formed, and now Discord is right in front of our eyes with hundreds of thousands of communities on nearly all topics.
Did You Know?
Discord's first user was impressed by how convenient it was to make and join a voice call on Discord without any link or password and talk for hours about your passion for games.
Conclusion
There you have it! We gave you the name of the first person who put his trust in Discord and started creating a community with his friends.
So, we can all thank him for trusting Discord, as without him, the project might be a failure, and we would have been devoid of something so cool.
So, cheers to Vind — the first user whose first step became a giant leap for us.