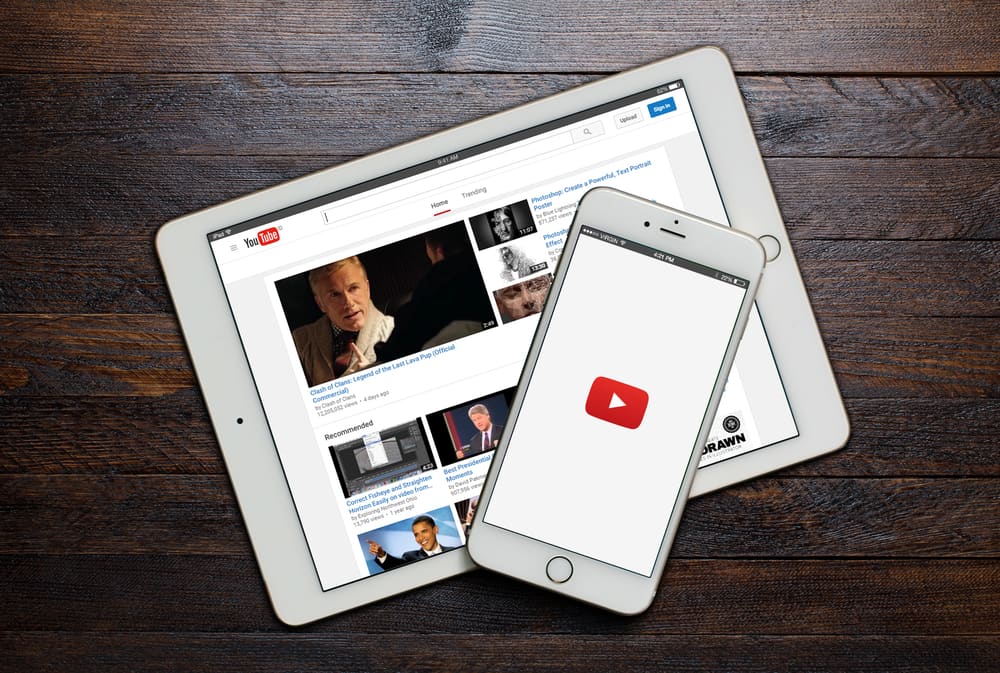 Undoubtedly, the early 2000s proved to be the era where the world witnessed a colossal transformation in the internet world, particularly due to the advent of social media platforms.
Facebook, Twitter, YouTube, Instagram, Snapchat, and others debuted in the first decade of the new millennium, pioneered mainly by young entrepreneurs from Silicon Valley.
The second biggest social network and search engine, YouTube, also made it into the digital landscape in the early 2000s. Today, it is the biggest video-sharing platform, with over 2 billion monthly active users. Do you know who created YouTube?
Chad Hurley, Jawed Karim, and Steve Chen, former PayPal employees, created YouTube in 2005. The idea was to enable ordinary people to share their videos with the internet world.
The backstory of YouTube is intriguing. Let's dive in and learn who are the creators of YouTube and what inspired them to create such a unique platform that urged Google to acquire within a year of its launch.
Who Created YouTube? The Backstory
There is not one person, but three young former PayPal employees who created YouTube. Steve Chen, Chad Hurley, and Jawed Karim created YouTube in 2005. The idea was to allow users to conveniently share their videos to the internet world with even minimum computer skills.
Chad Hurley was a designer, while Steve Chen knew coding. Jawed Karim designed the core components, including the anti-fraud system of YouTube.
According to Steve Chen and Chad Hurley, they shot videos during a dinner party but could not share them on the internet like their photographs due to the lack of any convenient video-sharing platform.
This gave them the idea to create their own so that people could share their every sort of video with everyone on the internet.  Additionally, creators wanted people to find every video easily by searching from the archive. So, they came up with YouTube.
During the early days, they worked at Hurley's garage. After the instant success, they moved to an office and hired employees to work, including Yu Pan, Brent Hurley, Mike Solomon, and others.
YouTube's first video was uploaded in April 2005 by the co-founder Jawed Karim, titled "Me at the Zoo." After its official launch, the platform managed to attract viewers in millions.
Many companies formed partnerships with YouTube – giving the financials to run the platform smoothly amid the growing traffic.
However, Google acquired YouTube in 2006. Later, Google introduced ads and the YouTube Partner Program as a way for the platform and creators to make money.
As per co-founder Jawed Karim, the idea of YouTube first came into his head when he could not find the controversial video of Janet Jackson taken by Justin Timberlake during the Super Bowl and later the 2004 Indian Tsunami. These two incidents inspired him to work on a video-sharing platform where everyone could upload their videos and find them conveniently.
Some Early Facts on YouTube
The first video on YouTube is by the co-founder Jawed Karim, titled "Me at the Zoom."
In May 2005, the platform's beta version was launched and attracted 30,000 visitors daily.
Officially, the platform was launched in December 2005, and by this time, it had over 2 million daily views.
The first YouTube video to reach a million views was Ronaldinho's Nike ad.
By 2006, over 100 million videos were uploaded daily on YouTube, and this traffic created problems that urged the company to allocate more financial resources and get more investment to function smoothly.
Google acquired YouTube in 2006 for $1.65 billion after the Google Video platform failure. 
Chad Hurley also co-founded MixBit with Steve Chen.
Bottom Line
YouTube is the brainchild of young individuals who knew designing and coding and worked together in PayPal. The need for creating a video-sharing platform came from the lack of one when they wanted to share their personal shot party videos.
 They worked hard and created this amazing network that allows billions of users today to watch their favorite kind of content and share what they desire at any time without thinking twice.
This shows hard work and dedication never go wasted. 
If you have any unique ideas, work on them instead of brushing them aside! You never know if you are on to something mind-boggling like these three creators of YouTube.