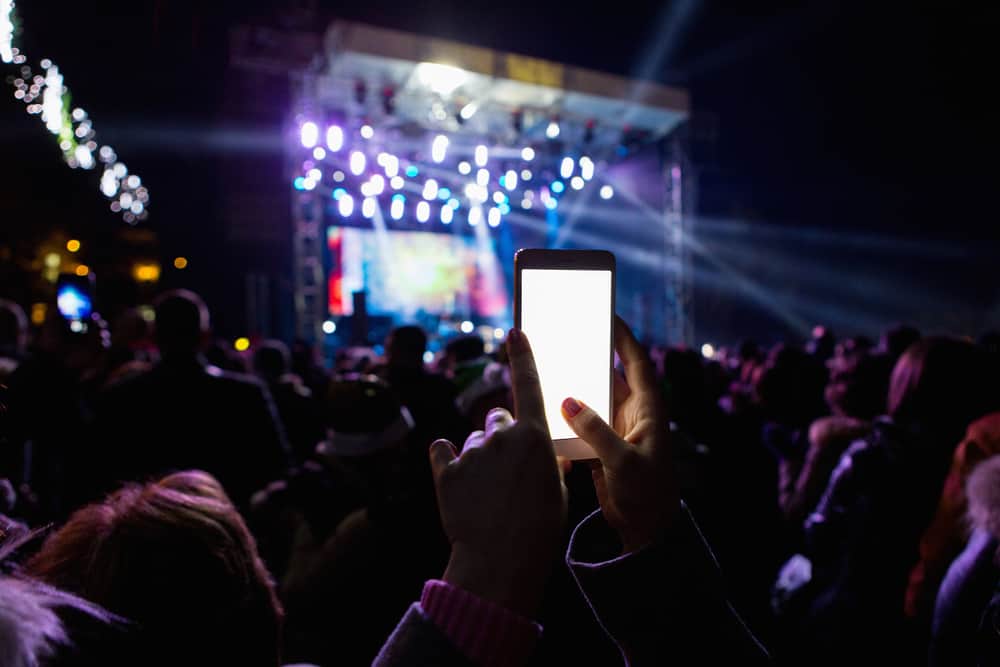 Unlike other Instagram features, Instagram Live (IG Live) allows real-time engagement with your followers. The IG Live showed its potential when the Covid 19 pandemic shocked the world's social roots. So, are you curious to know whether you can hit and surpass the millionth mark on IG Live? It's possible.
Two people (Acun Ilicali and Tekashi 69) have done it and surpassed the millionth mark. The most viewed IG Live has more than 3 million views. Acun Ilicali, a Turkish TV mogul, broke the record after registering 3 million IG Live views on 05/25/2020. He surpassed Tekashi 69's title with a whopping 1 million views.
So why did Acun Ilicali get a 3 million viewership on his IG Live? Was he famous at that time? Was it the first time he got such an enormous viewership? Let's find out together.
Who's Acun Ilicalii?
Acun Ilicali is a self-made TV producer and owner. He started as a sports reporter and later produced content and programs for some of the most popular Turkish TV channels.
Acun Ilicali became a household name since his shows enjoyed high ratings in Turkey. He also owns two of Turkey's most viewed TV channels (TV8 and TV8.5). He is also an international TV producer.
Before the record-breaking IG Live, the West hardly knew Acun Ilicali. 
How did Acun Ilicali Get a 3 million Viewership on Instagram Live?
On this particular day, Acun Ilicali, joined by Survivor 2020 contestants and other celebrities, hosted a live broadcast on Instagram.
The live broadcast centered around the show. Acun Ilicali wanted to announce when the two teams would merge into one. Many people love the show, and as expected, the love translated to record-breaking viewership on IG Live.
Before Acun Ilicali hit 3 million views, Tekashi 69 (6ix9ine) held the IG Live record with 2 million views. He talked about his time in prison and also promoted his new song. He had snatched the title from Tory Lanez, whose virtual club (Quarantine Radio) hosted via IG Live attracted more than 310k views.
Tips To Getting Views on Instagram Live
It's possible to get lots of views on IG Live. Acun Ilicali, Tekashi 69, and Tory Lanez have attained millions and thousands of views on IG Live.
Use these tips to master the art of IG Live.
Plan
Don't rush it. Take time and plan. Establish goals and what you want to address during the live.
Promote Your Live Days Before the Live Session
Choose a date and announce to your would-be viewers that you'll go live on Instagram. Use IG stories to give them a small preview of what you'll be talking about. Also, market the IG Live on your other social media channels. 
Pick an Interesting and Engaging Topic
The plan and promotion will be worthless if you pick a boring topic.
Your potential viewers want a good reason to join your IG Live session. Acun Ilicali had a very engaging topic- Survivor 2020. Lots of people watch and love the show. You can show behind the scenes or product production. You can turn the session into a Q&A Livestream. You can also educate your viewers about your product and how to use it.
Another approach you can take is to ask your audience to suggest a topic or ask questions before the live. Take advantage of Question Stickers. If you have a guest joining you, ask your potential viewers to submit their questions.
Add the Question Stickers to your IG stories to let your followers submit their questions or suggestions before the live session.
Follow these steps to add question stickers to your stories:
Go to your Instagram Stories, tap on it, and select a video or photo to add to your stories.
Click the Sticker Icon. It'll release the Sticker Tray.
Choose Question Sticker and type a custom question or use the default texts on the sticker.
Put the sticker within your story and post it.
You'll have to sit back and wait for the questions to roll in. To view the questions:
Go to the particular story that had the Question Sticker.
Click the Seen By option.
You'll see the Response Section. Click "See All" to check the responses and note them down.
Use these questions as a map for the live session.
Add Value 
Talks won't attract lots of views. Add value to your IG Live by doing demos, how-to sessions, interviews, talking about recent news, or any trending subject matter. Collaborate with experts on your niche to make the talk informative and valuable to your viewers.
Engage Your Audience
You have the chance to engage with customers, followers, or audiences in real-time. Therefore, speak to them directly. Your audience wants to see a genuine person like them. Your viewers will want to talk to you.
Although it's impossible to respond to all comments, answer a few questions. Check out who is watching the Livestream and mention names. Keep welcoming new viewers as they join your IG Live.
Encourage your viewers to ask questions.
Take Advantage of Instagram Live Features
IG Live has features that you can use during a Live session.
Tap the question Icon to see the questions your viewers sent. You can view the questions privately or tap on the questions to show your other attendees.
You can DM your live session to a friend. Right after the question icon, you'll see a send Icon. Tap the send icon, select the user, and hit the send Icon to share your IG Live. The user will receive the link to your Livestream.
Invite a friend to join you. Tap the person icon right before the question icon and select the friend(s). Then send a request by tapping "Send Request."
End the Live With a Thank You and a Call to Action
Thank everyone who attended the live show, including your co-host or interviewee. Don't forget a CTA directly connected to the IG Live, or request your audience to follow you or your guest.
Save the Live Video
IG Live has a save option. It lets you save the live video. Save the video and share it on your stories, Instagram feed, or other social media channels. 
Wrapping Up
If you've been seeking a way to reach out to more of your followers, try grabbing a camera or your phone and pressing the Live button.
It's authentic and raw, allowing your followers to connect with you one-on-one. Many users on Instagram are using IG Live. So join them and improve your discoverability.  
FAQs
Can I decide who sees my Instagram Live?
Yes, you can. Click on the camera option on the top of your screen. Top left corner to be precise and select "Settings." Then go to "Close Friends" and choose who you'd want to see your IG Live.