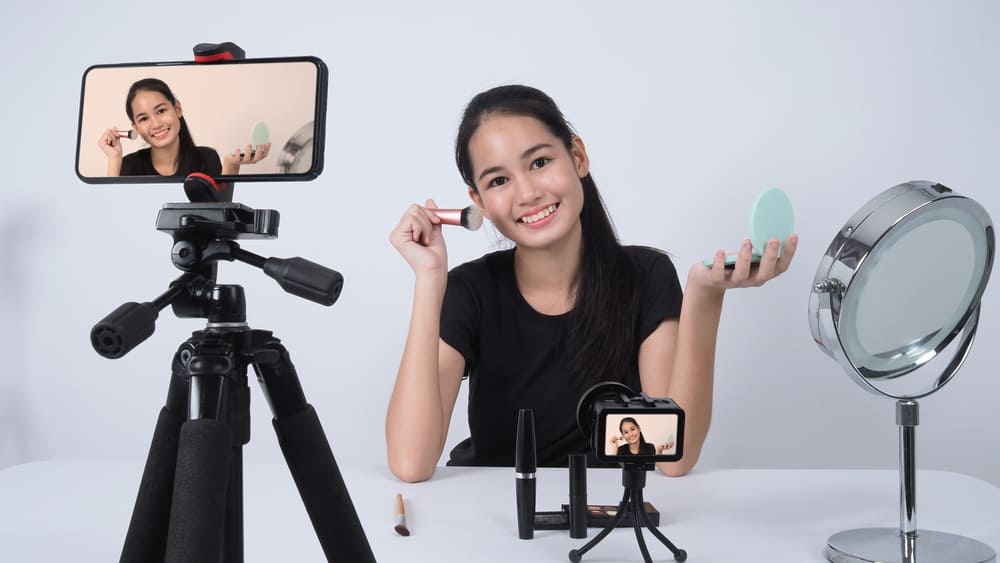 As a YouTuber, you've probably heard that posting consistently, researching your audience, and creating high-quality content are crucial to building your viewership and subscriber base.
Still, if you wish to create more engagement on your YouTube videos, relying solely on the platform's algorithm isn't enough.
You'll need to drive viewer traffic from other social media sites to boost your views and increase subscriptions. There are various sites to share YouTube videos to get more views.
The first place to share YouTube videos is TikTok. TikTok is the second most popular video streaming site after YouTube, which makes it an excellent place to start if you need more views. The main advantage of that is giving a snippet of your video and directing the viewer to your channel to watch the entire video. This is an excellent tactic if you know how to create high-quality, bite-sized videos that will pique the viewer's interest fast.
This post details various places to share your YouTube videos to get more views.
Overview of Getting More Views on YouTube
YouTube is highly competitive, meaning beginners must double their efforts to create engagement and build an audience.
If you're starting, you've likely noticed you get more subscribers when your videos have high viewer numbers. This means that maximizing viewership is crucial to building a YouTube following.
As the introduction notes, relying on YouTube's algorithm to get views will not be enough if you intend to gain popularity fast.
The best alternative is to utilize other platforms to drive traffic to your videos. While sharing YouTube videos on other platforms is an excellent way to get more views, it works best if you already have everything else in place.
For example, you still need good-quality videos, and your content needs to be well-researched and targeted to the right audience. It's also crucial to check the length of your videos so they are short and precise.
Additionally, ensure your lighting, audio, and video quality are great. Remember to use the correct keywords and incorporate a powerful call to action to pique your viewer's interest.
The next section will discuss the best places to share your YouTube videos to get more views.
Best Places To Share YouTube Videos for More Views
Here are some of the best places to share YouTube videos for more views.
TikTok
As a YouTuber, you've likely heard or already used TikTok as it's the second most popular video streaming site after YouTube. TikTok's short, bite-size video-sharing approach means users consume more content quickly.
One of the main advantages of sharing your YouTube videos on TikTok is more chances of going viral compared to YouTube due to the platform's higher interaction capacity with duets and stitches.
TikTok also allows users to share videos directly to other platforms, which helps you get more visibility.
Remember to trim your YouTube video to the required size when sharing it on TikTok and retain its highlight as the main content.
Ensure you include complementary hashtags and a powerful call to action when posting the video. Finally, be brief and offer valuable information to give your TikTok fans a reason to subscribe to your YouTube channel.
Facebook
Facebook is still the most popular social media site, with over 3 billion active users.
Posting a link to your video with a brief description and a call to action asking your followers to check out your YouTube channel for more is an excellent way to cover all your bases and tap into your Facebook audience for more views.
Your Blog
If you're a content creator who started as a blogger and still occasionally updates the blog, then including a link to your video in your post will significantly increase your views.
This is especially helpful if your YouTube niche is "how to" videos in different categories that people often search on the internet, like food, tech, and travel content.
Research shows people prefer watching a live stream over reading a blog post. If someone queries the internet and encounters a blog with a YouTube link, they are likely to click on it and even refer to it the next time they have a related issue.
Summary
Sharing your YouTube video on other platforms is an excellent way to boost engagement and drive traffic to your videos. Some of the best platforms to share YouTube videos include TikTok, Facebook, and your blog.