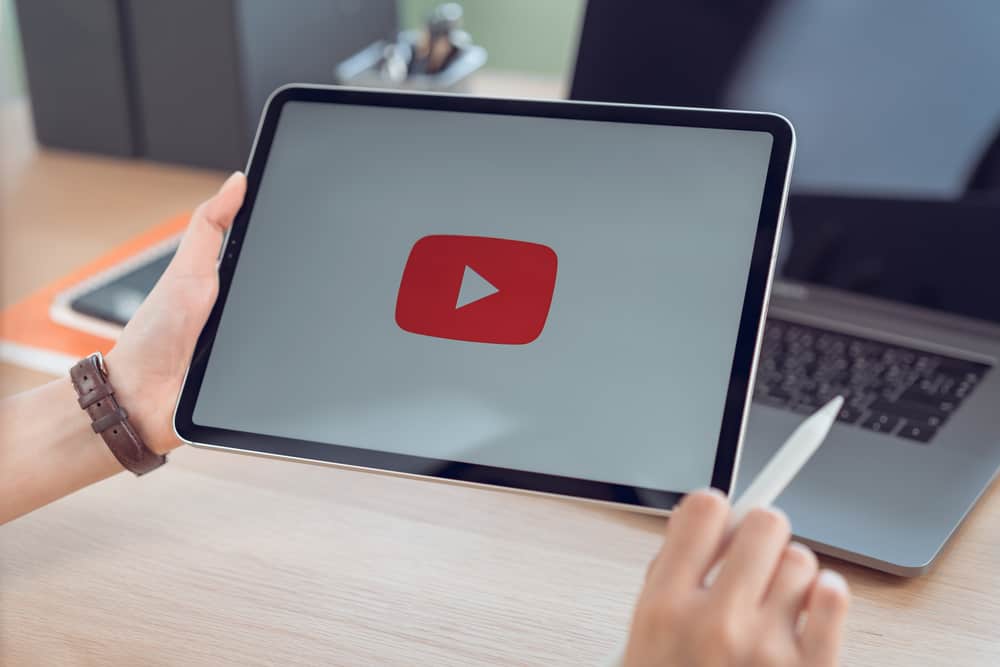 YouTube boxing is a relatively new boxing cohort that was sparked by YouTube stars.
This new sports niche is continuously gaining popularity and has already sold out millions of stadium tickets and pay-per-view purchases from eager fans.
Many renowned boxers, including Mike Tyson, have hailed this breakaway from traditional boxing as an excellent way to keep the sport "alive." If you're a boxing fan curious about who started YouTube boxing, then this post is for you.
YouTube boxing started in August 2017 when Joe Weller and Theo Baker posted a boxing match between them on YouTube. The two were friends and held the fight for entertainment reasons. Then, KSI commented: "He would fight the winner." Joe Weller and KSI scheduled their YouTube boxing match for September 2017, and that cemented the YouTube boxing sports genre.
Read on to learn more about who started YouTube boxing, how many matches there have been, and what the future looks like for this exciting boxing niche.
Overview of YouTube Boxing
As the introduction notes, YouTube boxing is a relatively new niche started by popular YouTube stars. The sport is referred to as "YouTube boxing" because of the participants and because matches are aired live on YouTube.
Even though Joe Weller, Theo Baker, and KSI started YouTube boxing to entertain their YouTube fans, the sport has gained a firm footing and even has millions of fans looking forward to scheduled matches.
Since it began in 2017, YouTube boxing has sold out millions of stadium tickets in Manchester, London, Miami, and Los Angeles.
Let's take an in-depth look at some of the matches that contributed to the rise of YouTube Boxing.
KSI Vs. Joe Weller
KSI and Joe Weller are famous U.K. creators. KSI has over 20 million YouTube subscribers, while Joe Weller has over 800,000 subscribers.
The two planned a boxing match after KSI commented on Joe Weller and Theo Baker's fight, saying he would fight the winner.
After scheduling the match for September 2017, the two started training. KSI trained under professional boxer Viddal Riley, while Joe Weller trained in a boxing gym.
The match was similar to an actual boxing match as the contestants held press conferences and created a rivalry that made the event a one-of-a-kind anticipated boxing match.
Finally, the first main YouTube boxing match between KSI and Joe Weller was held at London's Copper Box Arena on February 3rd, 2017.
Besides the main event, several other undercard fights entertained fans until the grand finale. The two went head-to-head until KSI won by a TKO in the 3rd round.
Over 20 million people watched the fight; even more people streamed live on YouTube. After his victory, KSI called on Logan and Jake Paul, famous brother YouTubers from the U.S., for the next YouTube Boxing match.
KSI Vs. Logan Paul
The KSI vs. Joe Weller match had taken YouTube boxing to the next level. KSI and his younger brother Deji, equally famous with over 9 million subscribers, challenged brothers Logan and Jake Paul to the next YouTube Boxing match.
After the first match in London, it was clear that the sport had taken off and the oncoming match would be significantly bigger than the previous one.
The four began training immediately after the announcement of their match on August 25th, 2018, at the Manchester Arena.
As expected, the event sold millions in tickets, with millions more streaming live on YouTube. Jake Paul was declared the Jake vs. Deji match winner during the 5th round.
The Logan Paul vs. KSI match ended in a rematch after judges declared a 57-57 and 57-58 score in favor of KSI. Many viewers speculated the match was fixed to ensure there was a rematch.
Other significant YouTube boxing events that have happened after are the following.
Jake Paul vs. NBA Star Nate Robinson
Logan Paul vs. Floyd Mayweather Jr.
Jake Paul vs. Tyron Woodley
AnEsonGib vs. Tayler Holder (a YouTuber vs. TikToker event)
Alex Wassabi vs. Deji
KSI vs. Luis Alcaraz Pineda
Summary
YouTube boxing is a boxing niche that emerged after popular U.K. YouTubers Joe Weller and Theo Baker posted their fight on one of their channels.
Another popular YouTuber, KSI, commented on the fight, saying he would fight the winner. This ignited the YouTube Boxing matches that have since garnered millions of fans and sold out several stadiums in the U.S. and U.K.