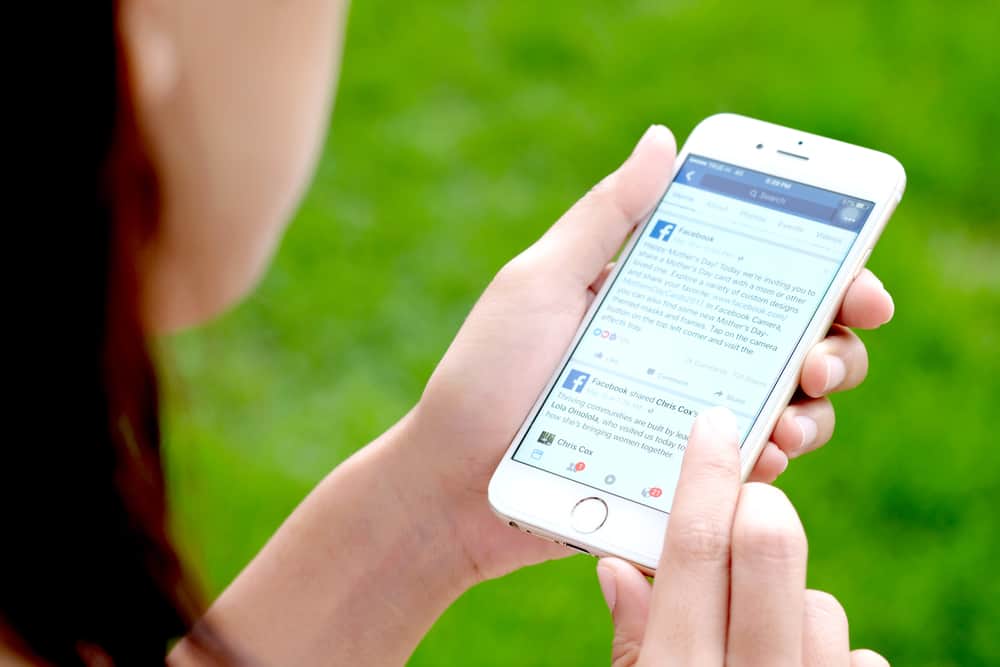 Privacy is one of the things we want when on our favorite social platforms. We want to check stories, posts, and sometimes messages without letting the recipient or other users know. As such, several social media platforms try to keep your activities unnoticed by anyone else. However, a few platforms are known to notify the recipient when you screenshot their stories.
If you're wondering whether Facebook notifies a user when you screenshot their story, the answer, for now, is no. However, with recent developments and announcements from the CEO, Mark Zuckerberg, we should not be surprised if Facebook rolls out a feature that tells on you when you screenshot another user's story.
In this article, we'll go over what might bring Facebook to start notifying people of screenshots.
What Is a Facebook Story?
A Facebook story is a feature that lets you post a photo or video for a short while, which is usually 24 hours. This feature is handy for posts you don't want permanently on your Facebook timeline or if you have a moment you want to capture quickly for your family and friends on Facebook. This story feature is available across social platforms owned by Meta.
A friend of yours on Facebook can reply to these stories by simply swiping up and commenting on whatever is posted. There's also an array of functions a Facebook Story will give you, including creating a survey/poll, showcasing your products/art with the music of your choice, sharing memes, or just providing an update on something.
The Facebook Story is also useful for businesses as they can give updates on their products, prices, and services and run surveys with the stories. If it's also a page for a brand or celebrity, they can use stories to share updates on their lives or run surveys concerning shows or opinions about their works.
The effectiveness of a Facebook Story is quite much when appropriately utilized. If you want to upload a Facebook story, these are the steps involved.
Launch your Facebook application and log in if you haven't.
At the front of your Facebook page, you'll see your profile picture with the "Create story" label; tap on it.
Your media will open, showing your collection of photos/videos.
Select the photo/video you want to post and tap the "Share" button.
When you select the photo or video you want to share with your friends and family on Facebook, you can choose to use a filter, caption it, add a sticker, or add music. When you're done, hit on send, and your story will be available for only 24 hours.
Will Facebook Notify You When Someone Takes a Screenshot of Your Story?
Facebook will not notify you when someone takes a screenshot of your story, nor will it notify a Facebook user when you screenshot their story.
As much as we know, only Snapchat notifies you when someone takes a screenshot of your story. Hence, with the Facebook story, you can screenshot anything you want on a person's story without worry.
Screenshotting a Facebook story is relatively easy for iOS or Android devices. Most of them require you to hold down the down-volume and lock buttons. Then, you can edit the photo as you wish to keep or share it when you have the screenshot.
Feature That Notifies You of a Screenshot on Your Story
Recently, the CEO of Facebook, Mark Zuckerberg, announced that it'd be rolling out a feature that will notify a recipient on Messenger when you take a screenshot of a chat.
Hence, if you're on Messenger, in the coming months, you will not be able to screenshot a chat with anyone freely. Instead, you'll also get a notification if someone takes a screenshot of your chat with them.
All of these ensure maximum privacy and security for Messenger users, with the recent breach and data leak controversies surrounding Facebook in the past years.
As such, we will not be surprised if Meta rolls this feature out across all its products, including Facebook stories and Instagram.
Is It Illegal To Take a Screenshot of Someone's Facebook Story?
Screenshotting has been going on for decades, and they've not been considered illegal on any social platform and have not been paid for.
Generally, everyone takes a screenshot of something they relate with and deem to share with their audience. However, some people are sensitive to such matters, so it'll be best to ask for permission before taking a screenshot.
Conclusion
With this, you now have a comprehensive answer to Facebook stories and screenshot notifications. And if Facebook changes its settings with notifications of Facebook stories, we'll keep you updated. But, for now, screenshot and share as you wish!