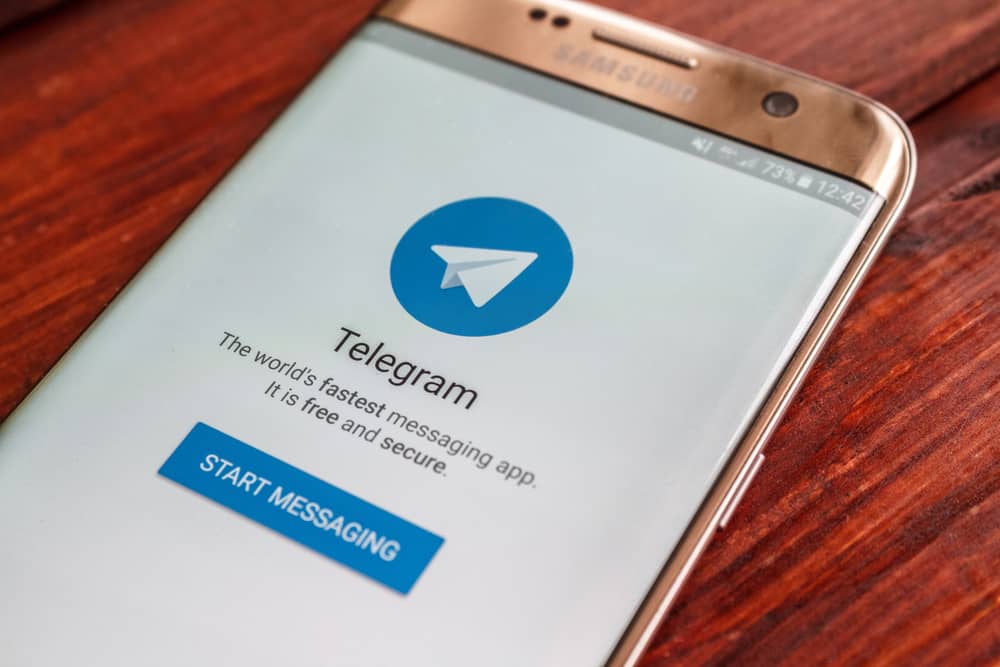 Telegram stands out from its competitors for many reasons, one being that it is cloud-based. It enables users to store their unlimited data in the cloud storage and access it from multiple devices at once via impeccable syncing.
Likewise, we cannot stress enough how secure your data is in Telegram.
Despite its staggering perks, one downside of Telegram is that, unlike other platforms such as WhatsApp, it does not offer a direct way to save your files on your device and view them.
So, the question is, where do saved Telegram files go on Android devices? And how can you find them?
When you save any file on Telegram, it can be viewable in your device's internal storage from your File Manager. Due to Android restrictions, many people have complained that they cannot find their saved files even in internal storage. So, to fix this, you can manually download each file to your device by clicking on the three vertical dots and selecting the "Download to gallery" option on your desired picture or video in your Telegram app.
Let us further explore your options to view your saved Telegram files on Android devices.
Telegram Files on Android Devices
If your pal has sent you some funny video on Telegram, and you cannot find it anywhere on your Android device, let us help you find it.
Generally, every file received via Telegram is stored in its dedicated folder in your Internal Storage under Files or File Manager. 
So, for example, if someone sends you a voice message, you will find a "Telegram Audio" in the File Manager under the main "Telegram" folder.
Similarly, other files like pictures and videos have their own separate folders under the main folder.
To locate them, follow these steps:
Open the File Manager on your Android device.
Select "Internal Storage" or "Phone."
Scroll down and select "Telegram."
You will find a subfolder for each content type you have received in the app.
Tap on your desired subfolder to find the desired file.
Make sure Telegram has permission to access your files and media.
You can also download Files by Google instead of the pre-installed File Manager on your Android device.
Unfortunately, many people have complained that they cannot find their downloaded Telegram files on any File manager app.
The issue is more prevalent for all those people with the Android 11 software on their devices. It mainly affects people who frequently use Telegram to download multiple files daily.
So, what can you do when you cannot find Telegram media files in your internal storage?
If you cannot find them, then resort to this method.
Telegram has issued several updates to fix this issue, but still, nothing works as of now.
Manually Download a File on Telegram
To manually download a file on Telegram, follow these steps:
Go to the Telegram app on your mobile device.
Tap the image or video you want to download in any chat, group, or channel.
Tap on the three dots in the top right corner.
Select "Save to Gallery."
Go to your phone gallery to find the downloaded file under a separate "Telegram" video or picture folder.
You can also check your downloaded file in your File Manager:
Open your File Manager app.
Select "Internal Storage" or "Phone."
Scroll down to the "Pictures" folder for photos or the "Movies" folder for videos.
Then tap the "Telegram" subfolder.
View downloaded videos or photos in respective folders.
You can delete any file you desire there.
Good To Know
If you still do not find your downloaded Telegram files anywhere on your device, try clearing the app cache and updating the Telegram app. You can also uninstall and reinstall the app to remove the cache data.
Conclusion
Telegram does not let you view your downloaded files on your device as conveniently as WhatsApp or others alike.
So, we explained a few tricks to enable you to find the downloaded files in Telegram in the internal storage.
You can also manually download each file in your gallery to view it conveniently.