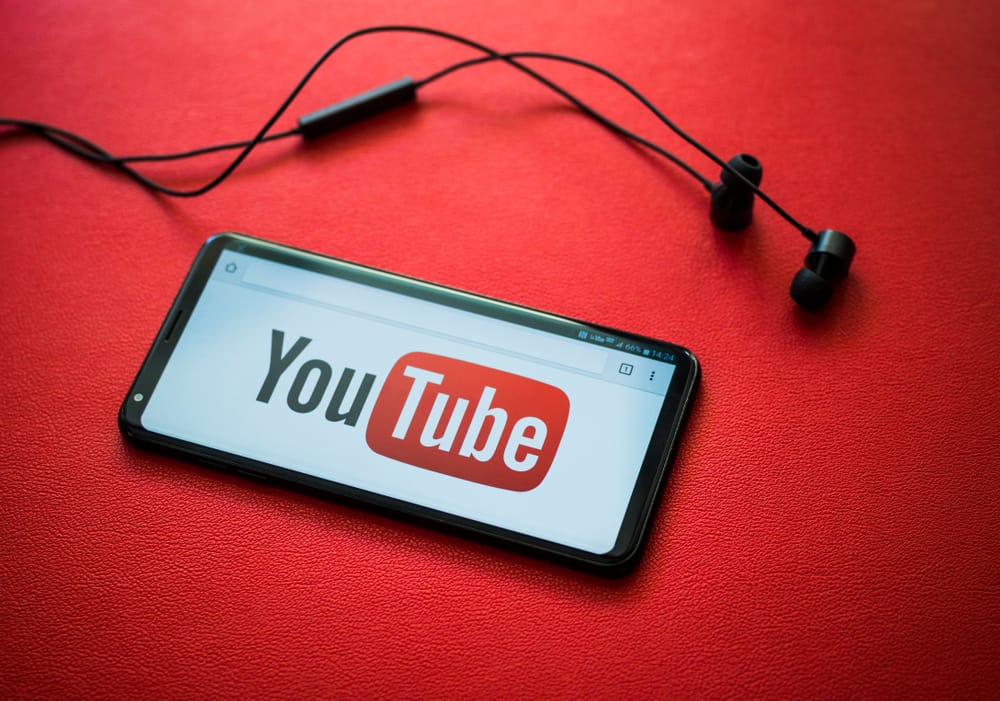 YouTube is an excellent platform to find all types of videos, from entertainment, music, and comedy to documentaries, movies, and TV shows. YouTube releases updates to fix any issues and keep your app running smoothly.
Updating your app regularly ensures you receive the latest features and have an app without any bugs or hitches. You may be curious about updating the app if you use YouTube regularly.
To update your YouTube mobile app, launch your phone's app store. Search for "YouTube" and click on YouTube from the search results. If your app is outdated, click the "Update" option below the YouTube icon. Wait for the update to download and install. After, click on the YouTube app and see if there are any new changes or features.
This post details the steps to update YouTube and the importance of ensuring you're using the latest YouTube version.
Overview of Updating YouTube
Like other apps, YouTube releases updates regularly. Some of the reasons why updates are necessary include.
Fixing Bugs
One of the main reasons YouTube releases updates is to fix any issues preventing the app from operating optimally. As you may know, apps have many running components.
Some of these components don't always work as they should. When the developing team notices any issues with the app, they fix and release the improved version as an update.
This is why updating your YouTube app regularly is vital. It ensures you don't experience any lapses or freezes from unresolved bugs.
New Features
Another reason YouTube updates its app regularly is to introduce new features. Platforms like YouTube request user feedback to ensure they offer the best user experience.
This means working on reasonable requests and incorporating features that improve the app. Updating your YouTube app ensures you have access to the latest and best YouTube features.
Phasing Out Features
Besides adding features, YouTube updates may also be about phasing out specific features. As developers continue to improve the app, particular features lose their relevance or are combined with more enhanced features, meaning they must be removed. This is where updates come in.
Maintaining Relevance
In addition to fixing bugs and introducing or phasing out features, app developers also use updates to maintain customer loyalty and keep the platform relevant to its user base. App updates also enhance app security and reputation and help users rate your app highly.
When using your YouTube app, you may be using an outdated version if you've been experiencing connectivity or lagging issues unrelated to your internet connection.
Next, we'll discuss the exact steps to update your YouTube app.
Step-by-Step Guide to Updating YouTube
On Mobile
Updating your YouTube mobile app is pretty straightforward.
Open your phone's App Store or Play Store.
Tap on the search bar.
Search for "YouTube."
Tap on YouTube from the search results.
Hit the "Update" button next to the YouTube symbol.
Wait for the update download and installation to complete.
Launch YouTube on your phone to review changes.
On PC
If you have installed the YouTube app on your PC, the best way to update the app is to uninstall the old app and install the newest version.
Launch the YouTube app.
Click the three vertical dots in the screen's upper-right corner next to the puzzle icon.
Select "Uninstall YouTube" on the drop-down menu.
Click "Remove."
After uninstalling the outdated app, the next step is to install the updated version. Follow the steps below.
Open your web browser on your PC and access YouTube
Navigate to the end of the homepage URL bar.
Click the "Install YouTube" button (the computer icon with a downward-facing arrow at the corner).
On a pop-up window, click "Install."
After the installation, a YouTube shortcut will appear on your desktop. Click on it to see the changes and new features.
Summary
App updates are essential to fixing any issues an app may be experiencing. Developers also use updates to stay relevant or introduce and phase out irrelevant features.
If you've been experiencing problems with your YouTube app, it may be because your app is outdated. If you're using the mobile, go to the app store to update.
If you're using the desktop app, the best way to update it is to uninstall the outdated app and reinstall the newest version.