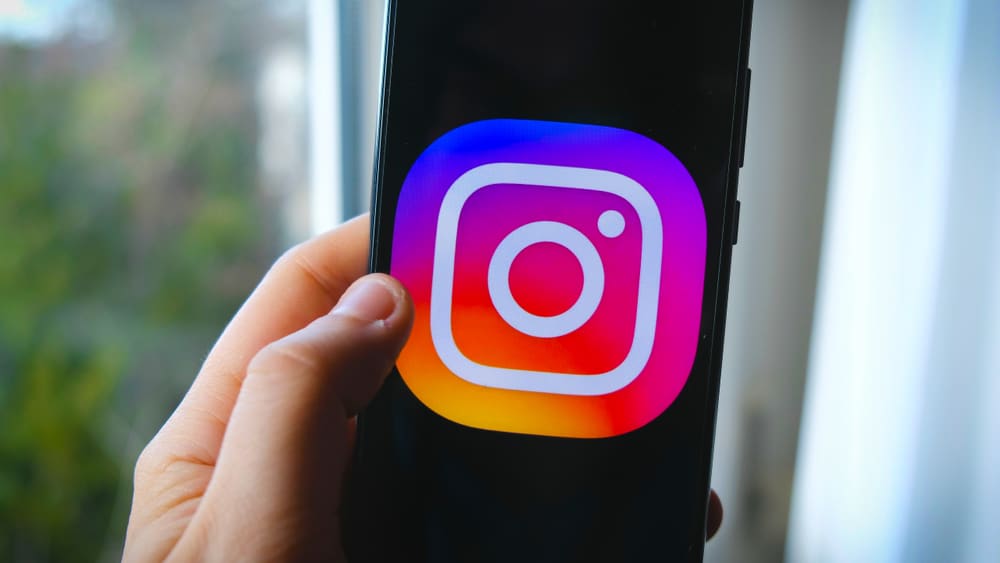 Since its birth in 2005, Instagram has garnered over one billion active users.
With such a number, there are bound to be some users breaking the rules here and there.
Therefore, Instagram made some decisions to regulate the app. 
Consequently, many users have received the message, "Your Account Was Compromised."
If you are here, you are probably looking for how to fix this problem.
When Instagram says your account was compromised, do the following:
1. Revoke any access suspicious third-party apps may have to your Instagram account.
2. Change your password.
3. Rewrite your profile bio concisely.
4. Delete your Instagram app and reinstall it.
5. Report the problem to Instagram.
Sadly, you may still get the message that your account has been compromised after taking the above steps.
Luckily, this guide gives you a detailed solution to help resolve your account and prevent it from getting blocked. Read to the end to discover how.
Why Are You Getting the Message that Your Instagram Account Was Compromised?
Years ago, we were only able to manage a few social platforms. These days, however, there has been a surge in the rise of social sites connecting people worldwide. One of these prominent and popular platforms is Instagram.
Even though using Instagram is free, there are certain things you can't do on the app. For instance, you can't use a bot to post content for you because you are busy.
Similarly, you can't buy likes and comments just because you want engagement on your post. That's because these activities go against Instagram rules and guidelines.
Also, some people are too busy to manage their accounts, so they use third-party apps instead. These apps help in scheduling posts, commenting, or liking.
This could only mean one thing – these apps will have access to your Instagram account to help you manage your account. It also means your account is at risk of getting hacked.
Therefore, Instagram declared war on many of these automated actions from third-party apps and websites. It aims to remove and clamp down on bots' activities that go against its guidelines and rules.
Some of the reasons your account may be compromised include the following:
You have used multiple third-party apps on your account, like scheduling apps.
You use bots and automation services like SocialPilot, and Jarvee on your account.
You have been using other apps to check who unfollows you, then unfollowing them back with the apps.
You use engagement groups to comment on your content.
You purchase fake followers and likes.
You use mass story viewing services and apps.
You paid someone to manage your account, and they do all the above.
You compromise your account by mistake.
You may also get the message if your account is hacked. However, the message is often constructed differently.
Now that you know where you fall in the above possible reasons for your compromised Instagram account, how can you fix this problem?
How To Solve the Your Account Was Compromised Message on Instagram?
The first time you see the message, "Your account is compromised," it can be frustrating.
It can be excruciating if you have a large following or are an influential or prominent person. Thankfully, there are steps you can take.
Solution #1: Remove Automation Tools
Start by removing all automation tools like Jarvee, Zapier, Instazood, or Instavast if you have been using them.
Also, you should remove any mass-viewing apps and bots on your phone.
The truth is that mass-viewing apps may help you gather views on a large scale, but it's only for a short time.
Eventually, you will get caught, resulting in getting your account banned.
Solution #2: Revoke Access to Third-Party Apps and Websites
If you still get the message after removing all automation services, revoke access to third-party apps and websites.
You can do this by following these steps:
Open the Instagram app on your mobile device.
Tap on the profile icon in the bottom right corner.
Tap the hamburger menu icon in the top right corner.
Select "Settings and privacy" from the list.
Tap on the "Website permission" option.
Select "Apps and websites."
Remove all suspicious sites.
Solution #3: Set Up Two-Factor Authentication
It may be best to set up two-factor authentication for Instagram. This action will prevent these 3rd party apps from accessing your account in the future.
The two-factor authentication process protects your account by asking you to provide a login code when you try to access your account on another device.
Follow these steps to set up two-factor authentication on Instagram:
Open the Instagram app on your mobile device.
Tap on the profile icon in the bottom right corner.
Tap the menu icon in the top right corner.
Select "Settings and privacy."
Select "Password and security" in the Account Center.
Select "Two-factor authentication."
Set up any method you like.
This method will make it challenging for hackers to access your account.
Solution #4: Reinstall Instagram
If you have done all the above solutions and still get the message, it's best to delete your Instagram app.
Before reinstalling, wait for at least 24 hours. After that, start posting content slowly to build your account.
Solution #5: Stop Activity
Another method is to stop all activities on your page for at least 24 – 48 hours. That means no posting content, liking, or commenting on other pages.
Once the time has elapsed, start gradually with likes and comments to stir up your account.
More Solutions
If the message keeps showing up, it's best to report the issue to Instagram. Chances are that Instagram will reply by showing you possible reasons for getting this message.
However, the reply might not be immediate. So, you still have to be patient.
Other actions you may take to fix your compromised account are:
Change your password and send a reset link to your email.
Rewrite your bio and remove all links for the time being.
Link your Instagram account to a Facebook page since the two apps are from the same company.
Switch your account to business or content creator.
Switch to mobile data.
Run some ads.
These are most of the actions guaranteed to restore your account to its normal state. A compromised Instagram message usually results in the eventual blockage of your account.
Therefore, it's best to carry out some of the steps above. If nothing works after doing everything mentioned in this guide, keep submitting your report to Instagram.
Conclusion
Instagram regulates your account to ensure it follows the necessary rules and guidelines.
If you get the message, "Your Account Was Compromised," it's possible that you have been flouting some Instagram rules. 
We hope our suggested solutions help you recover your account soon.
It's best to keep reporting the problem to Instagram if nothing works.