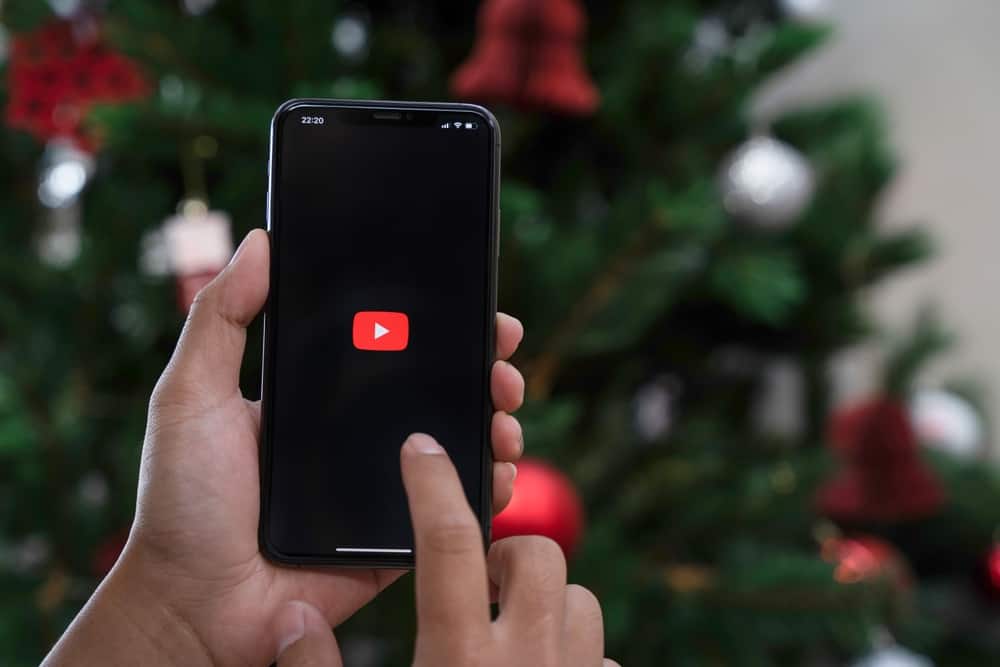 Despite other platforms coming up, YouTube has remained the top streaming platform for the last decade.
Some of the reasons YouTube is unchallenged in the video streaming category is because of its user-friendly features and accessibility.
Additionally, YouTube features all types of content, meaning there's likely a channel or a video for anything you want to learn, from educational content to food, entertainment, and sports.
If you're a YouTube fan, you're likely curious about the best YouTube channel.
There's no specific YouTube channel considered the best, as liking and enjoying a channel is subjective. However, subscribers are a good indicator of popular channels and can be considered some of the best. T-series is the top most ranking YouTube channel with over 200 million subscribers. Other popular channels include MrBeast and Cocomelon – Nursery Rhymes.
Read on to learn more about the YouTube channels with the most subscribers implying they are among the best.
Overview of Best Channels on YouTube
As explained in the introduction, there's no specific YouTube channel considered the best, as qualifications for the best channel vary from one person to another. Still, the number of views and subscribers can be a good indicator of a channel's popularity. 
Next, we'll cover some of the best YouTube videos in different categories based on the number of views.
The Best YouTube Channels
Some of YouTube's most popular channel categories include music, educational content, food, sports, and history. We'll look at some channels with the highest subscribers showing they are among the best.
Note that some channels featured on this list belong to organizations and other individuals.
T-Series
T-Series is the most popular YouTube channel, with approximately 245 million subscribers.
This channel belongs to an Indian music and movie production company. The T-series channel network comprises 29 channels, focusing primarily on Indian Music and films.
YouTube has a huge fan base in India, with over 500 million active viewers. This audience has contributed to the T-series channel's popularity.
The channel team also engages influencers, promotes their content, and collaborates with different partners to maintain their viewers and keep them entertained.
Cocomelon – Nursery Rhymes
The Cocomelon – Nursery Rhymes channel is another unsurprising best channel contender with over 160 million subscribers. This channel focuses on kids' entertainment and educational content.
The videos are designed to keep babies and small kids engaged and active by introducing catchy rhymes, simple activities, and fun counting games.
As kids are highly impressionable, parents are always flocking to these channels to find new ways to develop their kid's language and socialization skills.
MrBeast
MrBeast, also known as Jimmy Donaldson, is the most popular individual on YouTube, with over 165 million subscribers.
His channel is dedicated to philanthropic stunts, donations, and challenges. MrBeat pioneered his content niche of expensive philanthropy, contributing to his massive popularity.
He first started posting on YouTube when he was only 13 years old. His earlier videos were about fellow YouTube stars and their net worth. He also featured gaming content.
MrBeast is famous for his expensive challenges, having given $1 million in rewards and even a private island. He also runs five other channels: MrBeast 2, Beast Reacts, Beast Philanthropy, MrBeast Gaming, and MrBeast 3.
PewDiePie
Swedish Felix Arvid Ulf Kjellberg, aka PewDiePie, has been the most popular YouTuber creator for the last decade until MrBeast overtook him earlier this year. His channel focuses on a "Let's Play" type of video game. PewDiePie's channel currently has over 111 million subscribers.
Video games are a popular YouTube niche. Because PewDiePie has mastered being fun and relatable in his videos, he enjoys a loyal and passionate following.
Besides online gaming, PewDiePie frequently uploads videos on music, commentary, comedy, and shows. He was the highest-earning YouTube creator in 2016 and has published a book and released a video game.
Justin Beiber
Music is the most popular video category on YouTube attracting millions of viewers daily. Therefore, one of the best YouTube channels is expected to be music related.
Justin Beiber joined YouTube as a music release avenue in 2007. The teen sensation and a budding pop star at the time quickly gained popularity.
Justin Beiber currently has over 70 million subscribers on his channel. He has approximately 249 videos on his channel.
While other popular YouTubers have more videos, his huge following shows that Justin Beiber's YouTube channel is one of the best.
Summary
There's no specific YouTube channel considered the best. However, the number of subscribers is an excellent way to measure the channel's popularity and, consequently, likeability.
T-series is the most subscribed YouTube channel. This channel focuses on Indian movies and music.
Other popular YouTube channels include MrBeast, dedicated to expensive philanthropy stunts, and PewDiePie, focusing on online gaming content.
The nursery school rhymes channel Cocomelon – Nursery and Justin Beiber are also among the best YouTube channels.